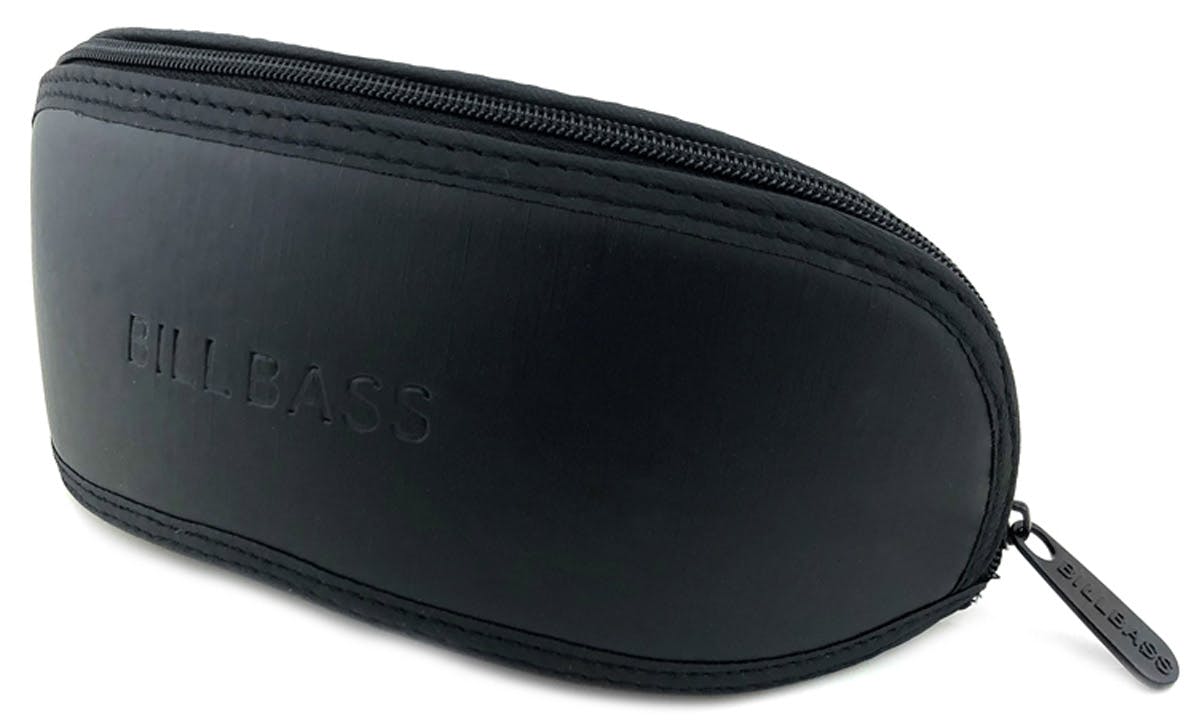 Nude/Brown Gradient Polarised Lenses
SIZE GUIDE
DESCRIPTION
The Bill Bass Wilma sunglasses are a versatile shape that can be paired with anything for any occasion. In the pursuit of quality and affordability, Bill Bass sunglasses are all designed from the finest manufacturing techniques and highest quality materials to produce outstanding sunglasses.
FRAME FEATURES
SKU: 28031
Frame: Mixed
Lenses: Category 3 Lenses, Graduated Lens, Polarised
Shape: Cat Eye Soft
PRODUCT INCLUDES
Soft zip case
ABOUT THE BRAND
Shop a huge range of Bill Bass Sunglasses online at Just Sunnies with Fast Delivery and Free Express Shipping* offered within Australia. Bill Bass Sunglasses are excellent for men and women of all lifestyles, shop the top styles including the Airlie and Ollie sunglasses with Afterpay and Zippay available to complete your purchase. Whether you spend your spare time outdoors playing sports, fishing or just relaxing at the beach you'll find a pair of Bill Bass Sunglasses to suit you. Bill Bass Sunglasses offer 100% UV Protection as well as quality polarised lenses that block 100% of horizontally reflected glare, which is vital when around the water or driving. All Bill Bass lenses are superior optical quality CR39 lenses protected with a scratch-resistant coating.
Produced with hand made Italian Acetate materials, wire core temples to allow adjustment and European spring temples to resist frame distortion, you can't go wrong with Bill Bass Sunglasses. The Bill Bass metal frames are designed with Monel for durability and strength. They're also low allergenic, resin-coated for scratch resistance and fitted with split hinges suitable for prescription lenses.
MANUFACTURER'S WARRANTY
Bill Bass sunglasses have a 12-month warranty against manufacturers faults.
* General wear and tear is not covered under warranty
For more information about warranty click here:
LENS & FRAMES
The below lens and frame information is general details about the different types of lenses and frames available from Bill Bass. Specific lens and frame descriptions are available on each individual product description. Eg: Gloss Black/Grey Polarised Lenses. If you have any further questions please contact our customer service team at: support@justsunnies.com.au
LENSES
All Bill Bass lenses offer 100% UV protection.
Polarised Lenses
- Block 100% of horizontally reflected glare especially for on the water or driving
- Scratch-resistant coating Bill Bass CR39
- Superior optical quality when compared to other cheaper plastic lenses
LENS CATEGORIES
Category 0 - These lenses are classed as fashion spectacles and not sunglasses. They provide limited or no UV protection.
Category 1 - These are not classed as sunglasses. They do provide limited protection from the sun and some UV protection. 
Category 2 - Category 2 lenses provide a medium level of sun glare reduction and good UV protection.
Category 3 - Category 3 lenses provide a high level of sun glare protection and good UV protection.
Category 4 - These are special purpose lenses that must not be used while driving at any time.
Most, if not all sunglasses sold by Just Sunnies are category 2 or 3 lenses. If you have questions about the lens category of your chosen style please do not hesitate to get in touch with our customer service team via email support@justsunnies.com.au or phone (07) 55350994.
FRAMES
Acetate Frames
- Hand-made Italian style acetate (known as the worlds finest)
- Wire core temples to allow adjustment once heated
- European spring temples to resist frame distortion
Metal Frames
- Optical quality
- Made of Monel for durability and strength
- Low allergenic
- Epoxy resin coating for scratch resistance
- Split hinges suitable for prescription lenses