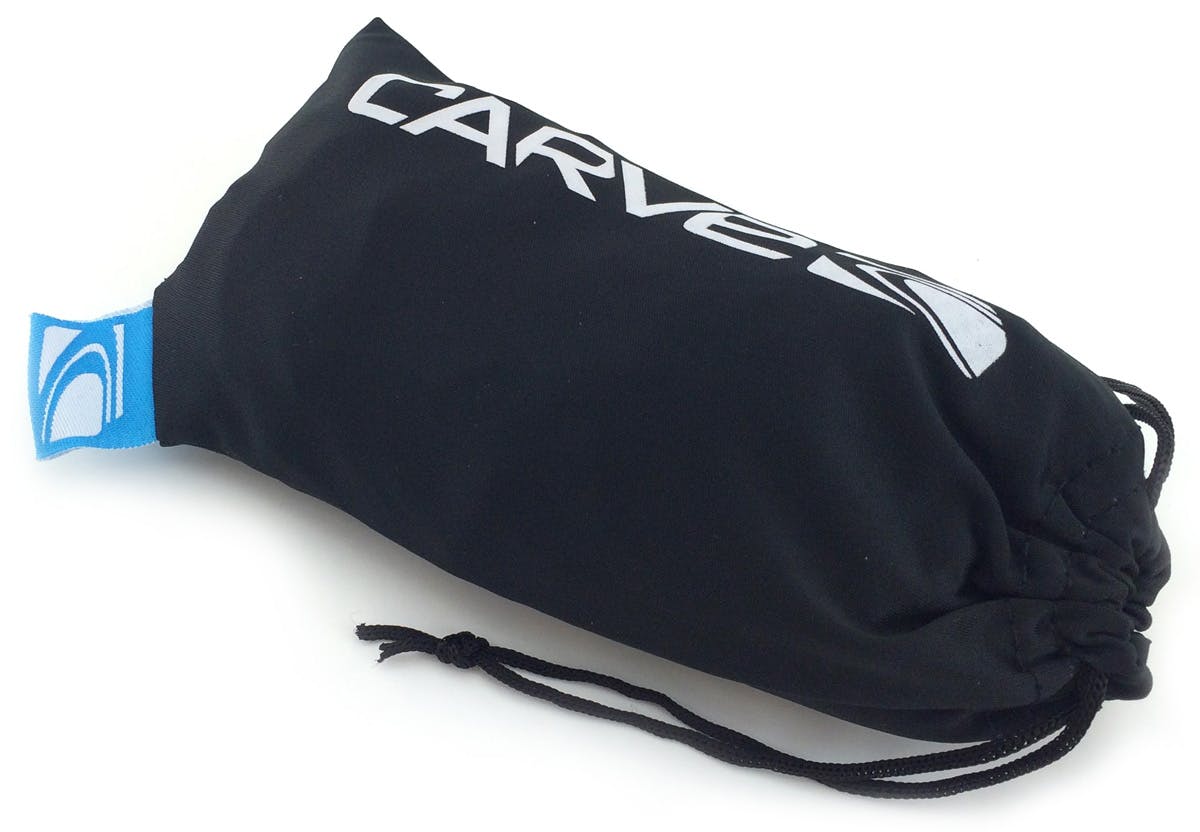 Matte Black/Blue Iridium Polarised Lenses
$44.62 WITH CODE EXTRA15
Sorry, this item is no longer available.
You might be interested in
DESCRIPTION
You won't be wanting to take the Carve Wavey sunglasses off your face this summer. If ever there was a brand that carved its own path to become a leader in functional and affordable eyewear that looks good, it's Carve Eyewear.
FRAME FEATURES
SKU: 2264
Frame: Plastic
Lenses: Mirrored Lens, Polarised
Shape: Square
PRODUCT INCLUDES
Microfibre bag
ABOUT THE BRAND
Shop the massive range of Carve Sunglasses online at Just Sunnies Australia with Afterpay and Free Shipping*. Carve embodies both sports and fashion-conscious designs without breaking the bank, resulting in a huge demand of top styles like the Goblin, Anchor Beard and Volley sunglasses. Carve Eyewear has an array of designs and an extensive collection of superb polarised lenses. The collection features a wide variety of bold colours and fierce designs for men, women and kids including wraparound, shield and rectangular shapes. Carve are committed to producing great looking sunglasses at affordable prices.
Adored by surfers, Carve is a collection of iconic, retro, and trendy frames. Colours rule, and the array of styles make for perfect wearing even if you've never set foot on a snowboard, surfboard or skateboard.  
Founded by Sydney surfers in 1998, Carve is a surf lifestyle brand that extends to the snowy slopes. The brand's history is carved from the mountains and the beaches of the southern hemisphere; its future is in those surfers and snowboarders. Supported by some of the most phenomenal athletes in the world, Carve is able to create exceptionally designed sunglasses for today's extreme sports.
MANUFACTURER'S WARRANTY
Carve sunglasses have a 12-month warranty against manufacturers faults.
* General wear and tear is not covered under warranty
For more information about warranty click here:
LENS & FRAMES
The below lens and frame information is general details about the different types of lenses and frames available from Carve. Specific lens and frame descriptions are available on each individual product description. Eg: Gloss Black/Grey Polarised Lenses. If you have any further questions please contact our customer service team at: support@justsunnies.com.au


LENSES
All Carve sunglasses have category 2 or 3 lenses, and all sunglasses meet the Australian and New Zealand standard. Carve also have a selection of polarised polycarbonate/AC lenses which offers high sun glare protection, as well as standard non-polarised lenses that have ultimate clarity and 100% UV Protection. 


LENS CATEGORIES
Category 0 - These lenses are classed as fashion spectacles and not sunglasses. They provide limited or no UV protection.
Category 1 - These are not classed as sunglasses. They do provide limited protection from the sun and some UV protection. 
Category 2 - Category 2 lenses provide a medium level of sun glare reduction and good UV protection.
Category 3 - Category 3 lenses provide a high level of sun glare protection and good UV protection.
Category 4 - These are special purpose lenses that must not be used while driving at any time.
Most, if not all sunglasses sold by Just Sunnies are category 2 or 3 lenses. If you have questions about the lens category of your chosen style please do not hesitate to get in touch with our customer service team via email support@justsunnies.com.au or phone (07) 55350994.


FRAMES
Lightweight and durable injected polycarbonate frames. Two styles (DC & VOODOO) in the Carve range are TR90. TR90 frames are the latest in flex technology. Carve styles have either a 3 or 5 barrel stainless steel hinge. Some of the Carve styles feature artwork from the following artists, Dolsen, JamJar, Can't Draw, Tony Chu, Phoebe Mok and the Illustrated Man. 

Value-Added Features - Metal logo inlays on frames and unique frame finishes.