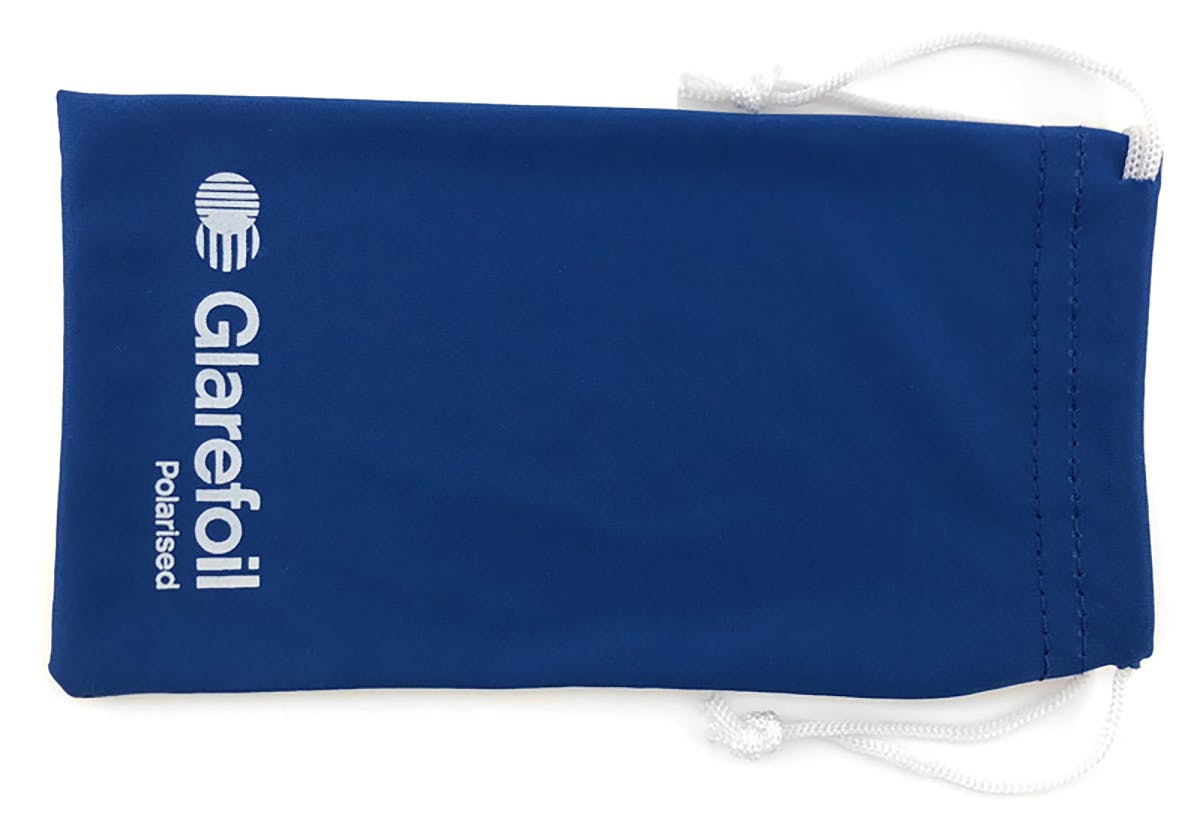 Crystal Mocha/Brown Polarised Lenses
SIZE GUIDE
DESCRIPTION
The Glarefoil Viren sunglasses are a classic shape made for everyday style and comfort. Glarefoil offer endless features to protect your eyes at an affordable price. Eliminate every type of glare wearing Polarised Glarefoil Sunglasses. 
FRAME FEATURES
SKU: 2001222
Frame: Mixed
Lenses: Category 3 Lenses, Polarised
Shape: Fashion Classic
PRODUCT INCLUDES
Microfibre bag
ABOUT THE BRAND
Shop the full range of Glarefoil Sunglasses online at Just Sunnies. Glarefoil sunglasses are the ultimate affordable, sports and lifestyle eyewear to buy. Glarefoil by Polaroid is designed and brought to you by the pioneer of polarised lens technology. Featuring performance styling for men and women, streamlined and silhouette sunglasses that offer a perfect fit with maximum protection and comfort.
Glarefoil sunglasses feature premium sports fit with performance styling to ensure you're getting the very best. Polarised lens technology for optimal glare-free vision as well as full coverage temples to ensure maximum protection are other amazing benefits you'll find when wearing your new Glarefoil sunglasses. 
MANUFACTURER'S WARRANTY
Glarefoil sunglasses have a 2-year warranty against manufacturers faults.
* General wear and tear is not covered under warranty
For more information about warranty click here:
LENS & FRAMES
The below lens and frame information is general details about the different types of lenses and frames available from Glarefoil. Specific lens and frame descriptions are available on each individual product description. Eg: Gloss Black/Grey Polarised Lenses. If you have any further questions please contact our customer service team at: support@justsunnies.com.au
LENSES
Glarefoil lenses comply with the highest Australian and New Zealand Sun Standards, ensuring 100% UV protection against the sun. All lenses are CR 39 lenses which are hard resin with high impact strength with high scratch resistance.
LENS CATEGORIES
Category 0 - These lenses are classed as fashion spectacles and not sunglasses. They provide limited or no UV protection.
Category 1 - These are not classed as sunglasses. They do provide limited protection from the sun and some UV protection. 
Category 2 - Category 2 lenses provide a medium level of sun glare reduction and good UV protection.
Category 3 - Category 3 lenses provide a high level of sun glare protection and good UV protection.
Category 4 - These are special purpose lenses that must not be used while driving at any time.
Most, if not all sunglasses sold by Just Sunnies are category 2 or 3 lenses. If you have questions about the lens category of your chosen style please do not hesitate to get in touch with our customer service team via email support@justsunnies.com.au or phone (07) 55350994.
FRAMES
All Glarefoil frames are hand made ensuring the highest quality craftsmanship. Glarefoil frames are made using cellulose acetate material which is durable, strong, and chemical resistant.