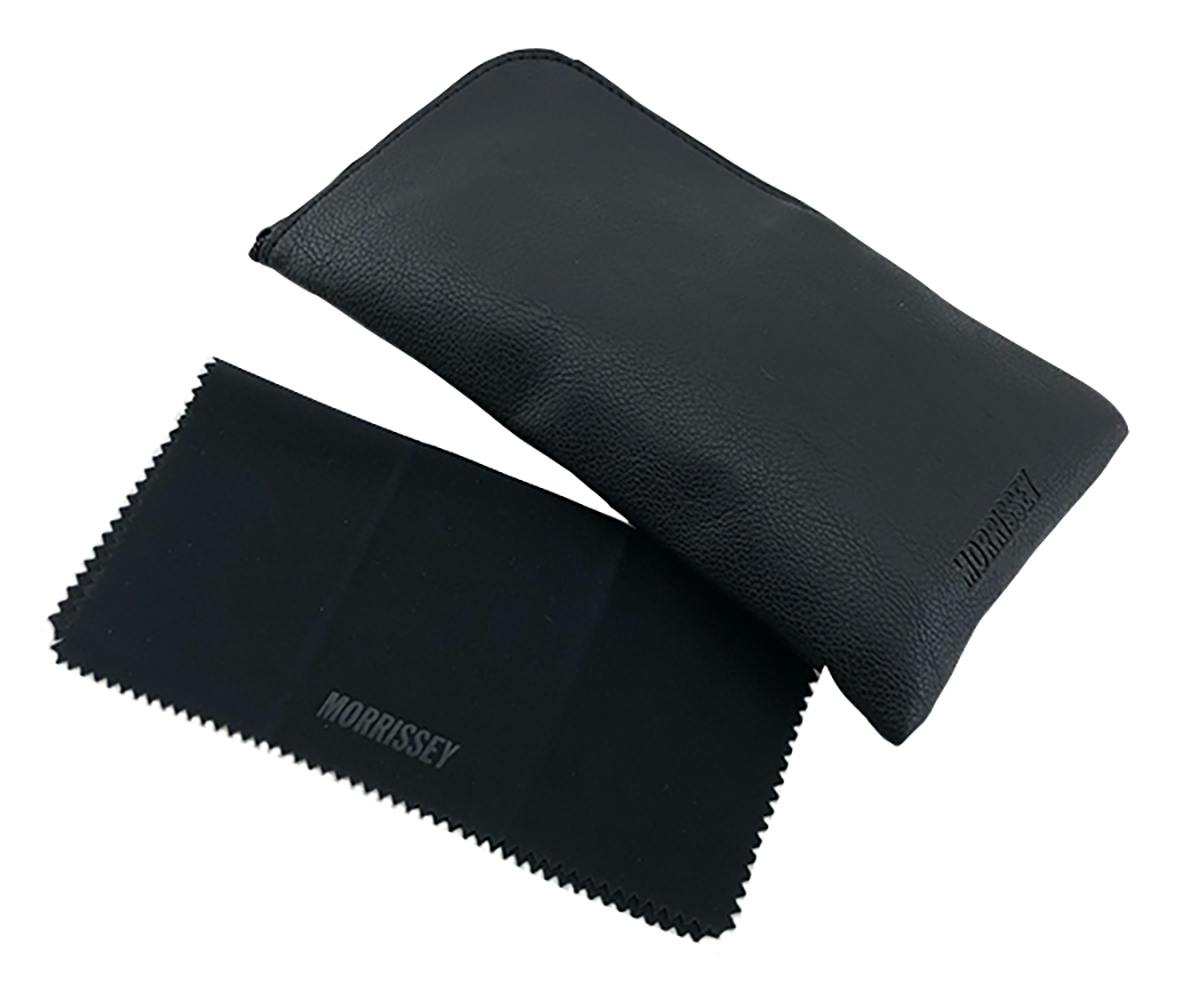 Gunmetal/Green lenses
DESCRIPTION
The Intel sunglasses by Morrissey will complete your look no matter where you are heading. The Morrissey sunglasses collection was designed to accommodate all types of individuals, whether their personalities are shy, outgoing, flirty or sophisticated.
FRAME FEATURES
SKU: 1923740
Frame: Metal
Lenses: Category 3 Lenses, Non-Polarised Lens
Shape: Fashion Classic
PRODUCT INCLUDES
Soft case
PERFECT FOR
Lifestyle
ABOUT THE BRAND
Shop a large range of Morrissey Sunglasses online at Just Sunnies. Designed with a modern lifestyle in mind, yet brimming with individuality, Morrissey offer sunglasses for both men and women who want to look their absolute best and celebrate life to the fullest. Morrissey sunglasses are made with meticulous workmanship for superb quality and durability. Buy them here and now to feel like a rockstar.
Morrissey Eyewear elegantly embraces the modern Australian aesthetic, combining sleek designs with 'on-trend' colours and textures. Morrissey is a leading Australian designer brand that expresses an impeccable quality and strength through bold, sexy designs and workmanship.
Peter Morrissey is Australian fashion icon who has been a dominant force in evolving the industry for over 20 years. Peter says "Morrissey is about celebrating life to the full. I believe people wear my sunglasses to feel like a rock star – not to keep the sun out of their eyes." 
MANUFACTURER'S WARRANTY
Morrissey sunglasses have a 12-month warranty against manufacturers faults.
* General wear and tear is not covered under warranty
For more information about warranty click here:
LENS & FRAMES
The below lens and frame information is general details about the different types of lenses and frames available from Morrissey. Specific lens and frame descriptions are available on each individual product description. Eg: Gloss Black/Grey Polarised Lenses. If you have any further questions please contact our customer service team at: support@justsunnies.com.au
LENSES
Sunglass lenses are made of either glass or plastic. Plastic lenses are typically made from acrylic, polycarbonate, CR-39 or polyurethane. Plastic lenses are lighter and shatter-resistant, polycarbonate plastic lenses are the lightest, and are also almost shatterproof, making them good for impact protection. CR-39 is the most common lens, due to low weight, scratch resistance, and low transparency for ultraviolet & infrared radiation.
TR90- frames are lightweight yet super strong. Put through the harshest testing conditions, TR90 will keep its properties in temperature extremes including low and high temperatures. This makes them the perfect choice for any situation and gives the wearer a guarantee that they will stand up to the job. TR90 has demonstrated no risk of allergy and is FDA and BGA approved.
Columbia resin- aka CR39 is a plastic polymer not to be confused with polycarbonate. CR39 is almost completely opaque in the ultraviolet range and is transparent in the visible spectrum. It has the highest abrasion/scratch resistance of any uncoated optical plastic. CR39 is also resistant to most solvents and other chemicals, ageing, and material fatigue, making it a perfect choice for long-term optical clarity. 
LENS CATEGORIES
Category 0 - These lenses are classed as fashion spectacles and not sunglasses. They provide limited or no UV protection.
Category 1 - These are not classed as sunglasses. They do provide limited protection from the sun and some UV protection. 
Category 2 - Category 2 lenses provide a medium level of sun glare reduction and good UV protection.
Category 3 - Category 3 lenses provide a high level of sun glare protection and good UV protection.
Category 4 - These are special purpose lenses that must not be used while driving at any time.
Most, if not all sunglasses sold by Just Sunnies are category 2 or 3 lenses. If you have questions about the lens category of your chosen style please do not hesitate to get in touch with our customer service team via email support@justsunnies.com.au or phone (07) 55350994.
FRAMES
Monel- Monel frames are an incredible material to provide advanced strength, durability and corrosion resistance in a metal fashion frame. 

Acetate- Acetate is a high quality plastic originating from the renewable resources of wood pulp and natural cotton fibres. It has become a popular raw material used to build high fashion and long lasting optics. Acetate retains its colour brightness impeccably over time because its hue is embedded in the material rather than sprayed on which also prevents any colour peeling. Unique ageing stabilisers in acetate also prevent fading, yellowing or other discolouration from UV light or skin contact.