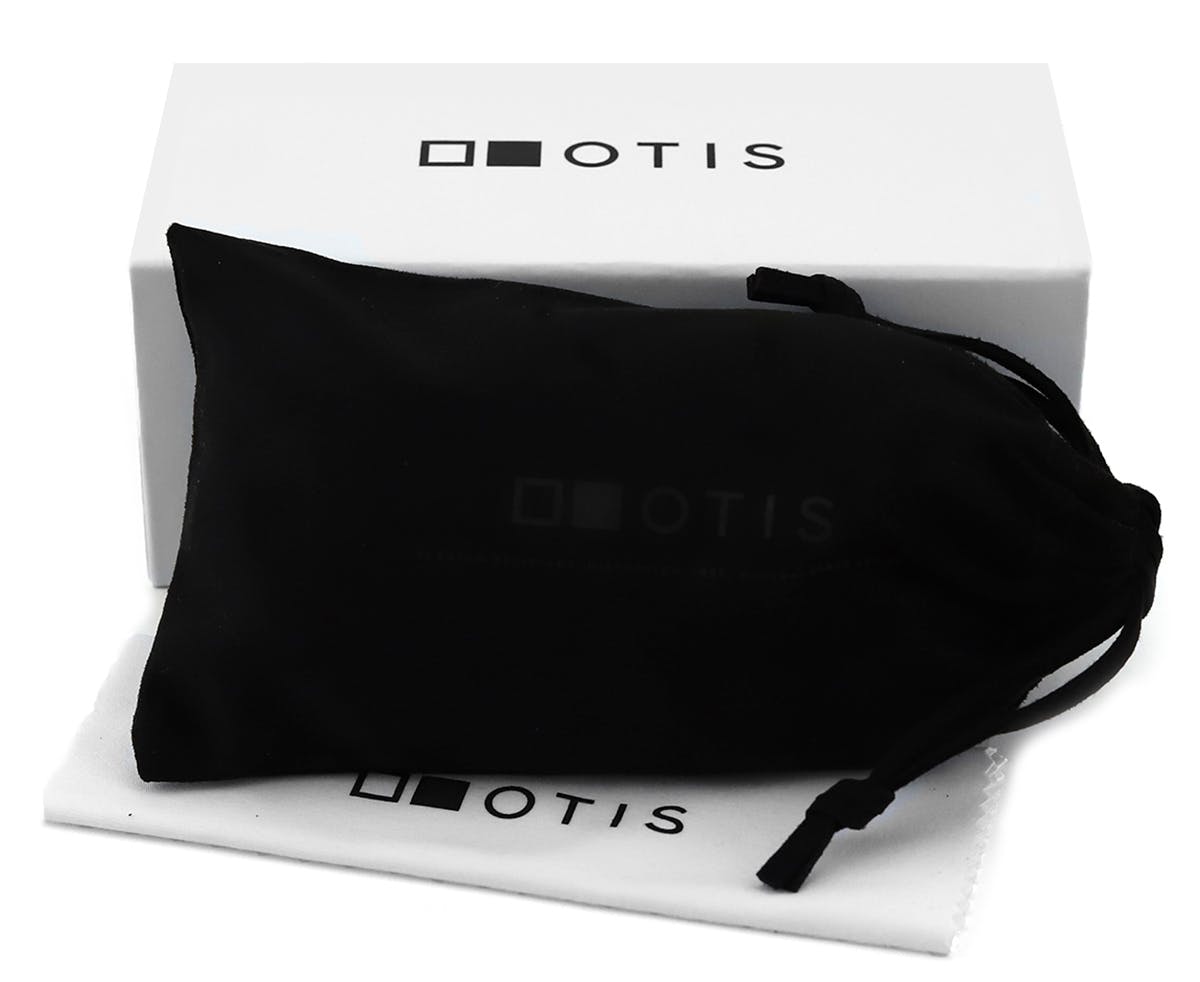 Black Iron Tort/Smokey Blue Glass Lenses
SIZE GUIDE
DESCRIPTION
Beautifully shaped and bold is The Otis Vixen Sunglasses. The Black Iron Tort cat-eye frame and Smokey Blue Glass Lenses adds extra flame to any outfit. All OTIS sunglasses are made with naturally sourced, eco friendly, distortion free and scratch resistant mineral glass lenses.
FRAME FEATURES
SKU: 1312102IC
Frame: Plastic
Lenses: Category 3 Lenses, Glass Lens
Shape: Cat Eye Sharp
PRODUCT INCLUDES
Soft fabric bag and cleaning cloth
PERFECT FOR
Lifestyle
ABOUT THE BRAND
Shop the biggest range of Otis Sunglasses online at Just Sunnies Australia including the Capitol and After Dark sunglasses with Free Express Shipping* and Fast Delivery. OTIS Eyewear offers mineral glass lenses and styles that transcend the boundaries between fashion and technical excellence, the extensive range is available to purchase with Afterpay and Zippay. With polarised lens options, OTIS is a must-have to eliminate undesirable glare in style. Tailored for men and women, there is a style to suit everyone with a love for coastal culture, design, art, music, fashion and all that encompasses this lifestyle.
In 2000, founder John Molloy noticed a huge gap in the sunglass market for mineral glass lenses. He set about producing the exclusive OTIS sunglass lens that delivered on quality manufacturing and optical clarity.
The environmentally conscious brand has taken a step in the right direction by only making premium eyewear from naturally sourced, distortion-free, scratch-resistant, mineral glass lenses. OTIS was established to provide a unique point of difference within the eyewear market; a premium product that fuses timeless style with innovative technology.
OTIS Eyewear – Time to get your cool on.
MANUFACTURER'S WARRANTY
Otis sunglasses have a lifetime warranty against manufacturers faults. Damage to lenses and frames due to normal wear and tear are not covered under the lifetime warranty. Where a warranty claim is accepted, Otis will repair or replace at no cost. If not deemed valid under warranty, Otis will offer a suitable replacement at a reasonable cost subject to availability.
* General wear and tear is not covered under warranty
For more information about warranty click here:
LENS & FRAMES
The below lens and frame information is general details about the different types of lenses and frames available from Otis. Specific lens and frame descriptions are available on each individual product description. Eg: Gloss Black/Grey Polarised Lenses. If you have any further questions, please contact our customer service team at: support@justsunnies.com.au


LENSES 
Otis precision polarised glass lens technology is at the forefront of premium polarisation in sunglasses. Otis precision polarised glass lenses offer superior colour enhancement, contrast and sharper vision compared to polycarbonate (plastic) lenses. They block scattered light wavelengths without losing the purity benefits of high quality, distortion-free, scratch-resistant mineral glass lens.
Otis standard fixed tint mineral glass lenses are 2.0mm thick and thermally toughened. Their polarised lenses consist of two chemically toughened glass wafers laminated with a polarised film under heat and pressure - the result is a 2.1mm thick lens. Once the lenses are cut to fit the frames, the edges of the lenses are then sealed to stop any water/moisture from getting between the layers which can cause delamination.
Otis Reflect is the latest in mirror lens technology, instead of absorbing the light these mirror lenses reflect it. Reflect lenses are made using a double hardened hydrophobic coating creating a scratch-resistant and durable lens. They provide optimal clarity and are distortion-free.
Mineral Glass - a hybrid glass half the weight & twice the strength of standard crown glass – making it the perfect lens material. Distortion-free Precision ground mineral glass provides distortion-free vision and is the most stable lens material available.
Scratch Resistant - glass is the most scratch-resistant lens material in the world
Permanent Tinting - mineral Glass provides the most permanent and stable tints of any lens – Otis lenses will not warp, peel or fade over time.
Chemical/Thermal Hardening - two processes by which the natural toughness of glass is even further enhanced to increase durability.
Lens Tints:
Grey - versatile, general-purpose lens providing natural vision and true colours
Brown - a contrast enhancing lens that sharpens details by blocking glare and scattered blue light making it ideal for bright conditions


LENS CATEGORIES
Category 0 - These lenses are classed as fashion spectacles and not sunglasses. They provide limited or no UV protection.
Category 1 - These are not classed as sunglasses. They do provide limited protection from the sun and some UV protection. 
Category 2 - Category 2 lenses provide a medium level of sun glare reduction and good UV protection.
Category 3 - Category 3 lenses provide a high level of sun glare protection and good UV protection.
Category 4 - These are special purpose lenses that must not be used while driving at any time.
Most, if not all sunglasses sold by Just Sunnies are category 2 or 3 lenses. If you have questions about the lens category of your chosen style please do not hesitate to get in touch with our customer service team via email support@justsunnies.com.au or phone (07) 55350994.


FRAME
Otis sunglass frames are manufactured with the highest quality handmade acetate, ensuring the best quality frame available. This makes for ideal optical engineering, with a low weight ratio, and high impact strength. All Otis frames are also fitted with their premium grade hinges, making them 100% corrosion resistant.