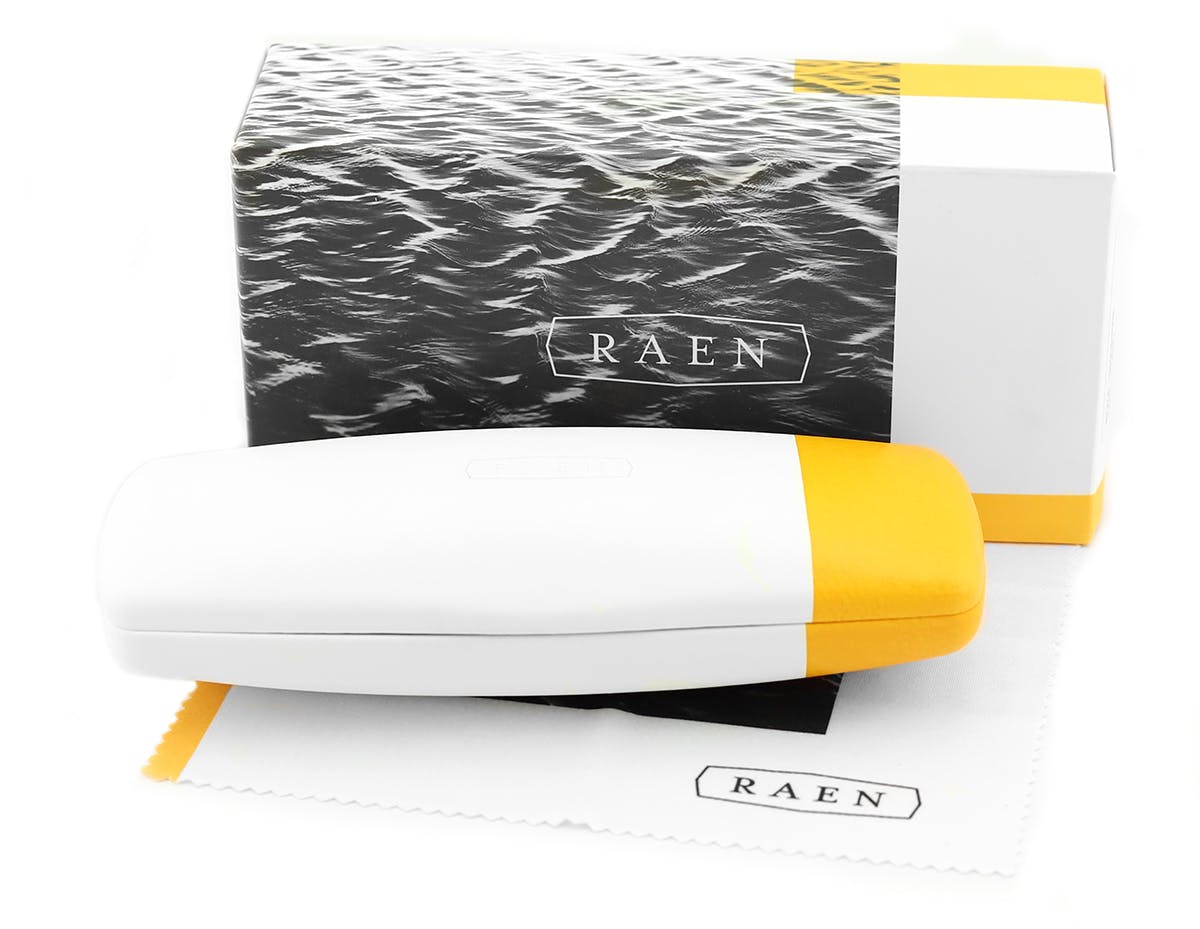 Black/Green Polarised Lenses
$163.19 WITH CODE EXTRA15
SIZE GUIDE
DESCRIPTION
Super edgy and the perfect size, we are loving the fresh new Raen Colfax. Raen's primary objective is to create original eyewear that is as innovative as it is timeless…quality, being at the forefront of the design process.
FRAME FEATURES
SKU: COLS04657
Frame: Plastic
Lenses: Polarised
Shape: Cat Eye Soft
PRODUCT INCLUDES
Case and cleaning cloth
ABOUT THE BRAND
Shop the largest range of Raen Sunglasses online at Just Sunnies Australia with Zippay and Afterpay. Frequenting social media and favoured by celebrities, the top Raen styles including the much-loved Remmy sunglasses are available to purchase with Free Express Shipping* and Fast Delivery. Raen aimed to create beautifully crafted sunglasses with premium materials; the result being fashion-driven eyewear with immaculate quality. Through a range of styles tailored to men and women including unisex round sunglasses, Raen has created an exclusive collection of fashionable sunglasses offering polarised options for additional quality. Infusing modern classics with attainable price ranges, Raen is at the forefront of on-trend eyewear and a brand to watch.
All Raen sunglasses are prepared with optics for optimum visual clarity and complete eye protection. Raen's craftsmanship and attention to detail are second to none as every frame is crafted through hand-guided cutting and polished to perfection. Their unique, custom acetate is tested for strength and durability, ensuring excellence that lasts.
Raen was created in 2008 and has grown to become a classics-driven, boutique eyewear brand. Raen are designers determined to create only authentic and innovative optics that offer intrinsic value and timeless style. Raen shades are well-made, optically excellent and provide 100% UV protection.
Raen Optics - Handmade, Heartfelt.
MANUFACTURER'S WARRANTY
Moncler sunglasses have a 12 month warranty against manufacturers faults.
* General wear and tear is not covered under warranty
For more information about warranty click here:
LENS & FRAMES
The below lens and frame information is general details about the different types of lenses and frames available from Raen. Specific lens and frame descriptions are available on each individual product description. Eg: Gloss Black/Grey Polarised Lenses. If you have any further questions please contact our customer service team at: support@justsunnies.com.au


LENSES
All Raen Sunglasses are outfitted with high-quality Optics by Carl Zeiss Vision. CR-39 lenses for optimum visual comfort and complete eye protection. The CR-39 sun lenses in Raen models have superior optical properties and material pureness. They offer excellent quality of vision, subtle tints and are very lightweight. Thanks to the use of top polarising film and manufacturing expertise, Raen are able to offer Polarised lenses, delivering advanced optical features, visual performance, and outstanding polarising efficiency while ensuring eye comfort and a relaxed vision. 
RX-FIT - Raen's handmade frames allow any lens to be swapped out for a prescription lens, transforming your favourite style into customized Rx optics. Opticians always prefer to work with handmade frames and Raen's acetate can be heated and moulded to achieve a perfect fit for any face.


LENS CATEGORIES
Category 0 - These lenses are classed as fashion spectacles and not sunglasses. They provide limited or no UV protection.
Category 1 - These are not classed as sunglasses. They do provide limited protection from the sun and some UV protection. 
Category 2 - Category 2 lenses provide a medium level of sun glare reduction and good UV protection.
Category 3 - Category 3 lenses provide a high level of sun glare protection and good UV protection.
Category 4 - These are special purpose lenses that must not be used while driving at any time.
Most, if not all sunglasses sold by Just Sunnies are category 2 or 3 lenses. If you have questions about the lens category of your chosen style please do not hesitate to get in touch with our customer service team via email support@justsunnies.com.au or phone (07) 55350994.


FRAMES
Hypoallergenic - People with sensitive skin often experience allergic reactions to the lower quality metals (e.g. nickel) and some plastics found in common eyewear. Raen's handmade acetate frames, stainless steel hardware and core wire are free of such materials. Stainless steel is also durable, corrosion-resistant and our five-barrel hinges ensure that your eyewear's arms always swing smoothly.

Hand Forming and Polishing - After cutting, each Raen Sunglasses frame is formed by hand to perfectly match its intended silhouette and then checked for strength. With Raen's intricate designs and quiet detailing, we want to ensure that the original studio vision makes it onto your face. After forming, each frame is hand polished on a wheel with jeweller-grade precision, imbuing lustre that lasts.

Materials - uses Zyl acetate, which is a high-quality material used in making Up Market sunglasses. The material's incredible colour-fastness stems from the hue being embedded in the material rather than being sprayed or coated on the outside. It has become the standard medium used in high fashion frames in part because the colour never peels, yellows or fades. The result is a smooth, flawless product with the perfect weight.