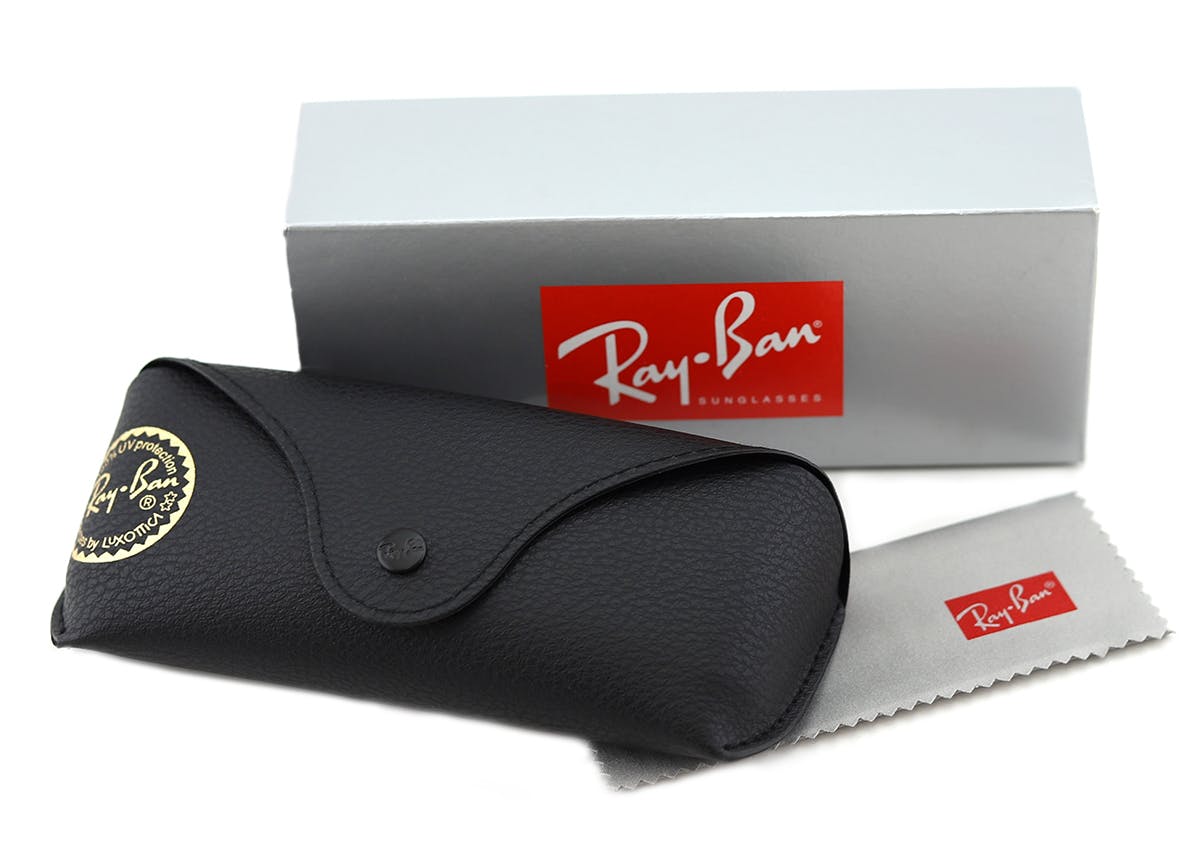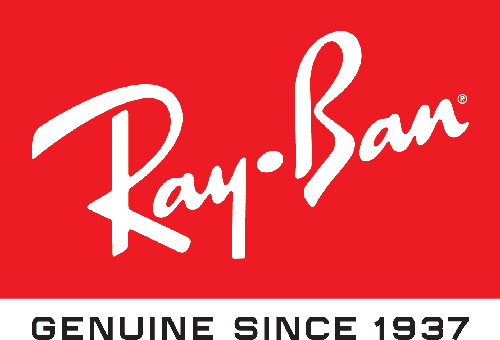 Havana/Dark Brown Lenses
SIZE GUIDE
DESCRIPTION
The Ray Ban RB4351 sunglasses are a wrap around style designed to suit both men and women.This style has curved temples to wrap around the face to help eliminate sun exposure that enters from the sides This Havana sleek frame features thin temples with the Ray Ban signature emblem. Fitted with Dark Brown Lenses, these sunglasses are ideal for bright sunny days and will help brighten the light and contrast in colour.
FRAME FEATURES
SKU: 43517107359
Frame: Plastic
Lenses: Category 3 Lenses, Non-Polarised Lens
Shape: Wrap Around
PRODUCT INCLUDES
Soft leather clip case and cleaning cloth
PERFECT FOR
Lifestyle
ABOUT THE BRAND
Shop the huge range of Ray-Ban sunglasses for men and women online at Just Sunnies Australia. Rediscover the classic Ray-Ban eyewear styles including the Wayfarer, Aviator Classic, Clubmaster and the Justin sunglasses available with polarised lens options.
Ray-Ban is renowned for its high-quality sunglasses and on-trend styles that stand the test of time. The brand continues to release new and innovative eyewear to satisfy the demand of consumers and boasts a variety of both polarised and non-polarised lenses to suit every need. Men's and women's Ray-Ban's are available to shop online at Just Sunnies with ease; discover a variety of colours and eye sizes in both new and classic styles.
Their collection includes advanced carbon fibre, lite-force and titanium frames to offer lightweight, strong, hypoallergenic, comfortable and flexible frames for everyone. Ray-Ban's polarised lenses not only block 100% UVA, UVB and harmful blue light rays, but they also block the blinding glare that bounces off horizontal surfaces. The brand incorporates sun smart features while maintaining its renowned sleek designs to ensure protection, comfort and style, always.
Founded in 1937, Ray-Ban's creative approach to sunglass design has resulted in some of the most iconic designs of all time, such as the Ray Ban Aviator and Wayfarer, which have continued to dominate the eyewear market. For over half a century, the iconic American brand continues to be one of the most popular designer eyewear labels in the industry. See the extensive range of Ray-Ban sunglasses online at Just Sunnies now and enjoy fast delivery and free express shipping.
MANUFACTURER'S WARRANTY
Ray-Ban sunglasses have a 2-year warranty against manufacturers faults.
* General wear and tear is not covered under warranty
For more information about warranty click here:
LENS & FRAMES
The below lens and frame information is general details about the different types of lenses and frames available from Ray-Ban. Specific lens and frame descriptions are available on each individual product description. Eg: Gloss Black/Grey Polarised Lenses. If you have any further questions please contact our customer service team at: support@justsunnies.com.au


LENSES
G15 Lens - By absorbing 85% of visible light and blocking out the majority of the blue light, the green lens ensures the best clarity of vision and remarkable colour contrast. The green lens provides a natural vision through a lens though you won't notice the difference.
Brown Lens - The brown lens that Ray-Ban produces offers high-performance qualities and incomparable clarity.
Gradient Lens - The Ray-Ban Crystal Gradient Lens is tinted on the backside using high vacuum processes. This allows the adhesion of thin layers of oxides to the lenses to achieve the greatest colour transitions. The Plastic Ray-Ban Gradient Lens achieves a transition in shading from dark to light thanks to a precise chemical immersion process.
Mirror Lens - The mirror coating application on this lens is achieved through an advanced technological process where superheated metal oxides are fused to the lens at the molecular level to ensure a uniform layer and crisp clarity.
Polarised Lenses - The Ray-Ban polarised lens eliminates distracting reflective lights from reaching your eyes. This means a drastic reduction in the brightness of shiny surfaces such as chrome and large bodies of water.


LENS CATEGORIES
Category 0 - These lenses are classed as fashion spectacles and not sunglasses. They provide limited or no UV protection.
Category 1 - These are not classed as sunglasses. They do provide limited protection from the sun and some UV protection. 
Category 2 - Category 2 lenses provide a medium level of sun glare reduction and good UV protection.
Category 3 - Category 3 lenses provide a high level of sun glare protection and good UV protection.
Category 4 - These are special purpose lenses that must not be used while driving at any time.
Most, if not all sunglasses sold by Just Sunnies are category 2 or 3 lenses. If you have questions about the lens category of your chosen style please do not hesitate to get in touch with our customer service team via email support@justsunnies.com.au or phone (07) 55350994.


FRAMES
Carbon Fibre Frames - Ray-Ban Carbon Fibre Frames are made with the finest materials to achieve extremely strong, lightweight and comfortable frames. Absolutely no welding is involved in designing these sunglasses.
LiteForce Frames - Ray-Ban LiteForce Frames are an innovative cutting-edge technology to produce the best quality frames on the sunglass market. The LiteForce Frames are exceptionally durable, strong and lightweight to achieve unbeatable comfort.
Titanium Frames - Ray-Ban Titanium frames achieve the lighter side of strength. They are extremely lightweight, strong, durable and completely hypoallergenic. Titanium is an innovative material that offers the best qualities for sunglasses.