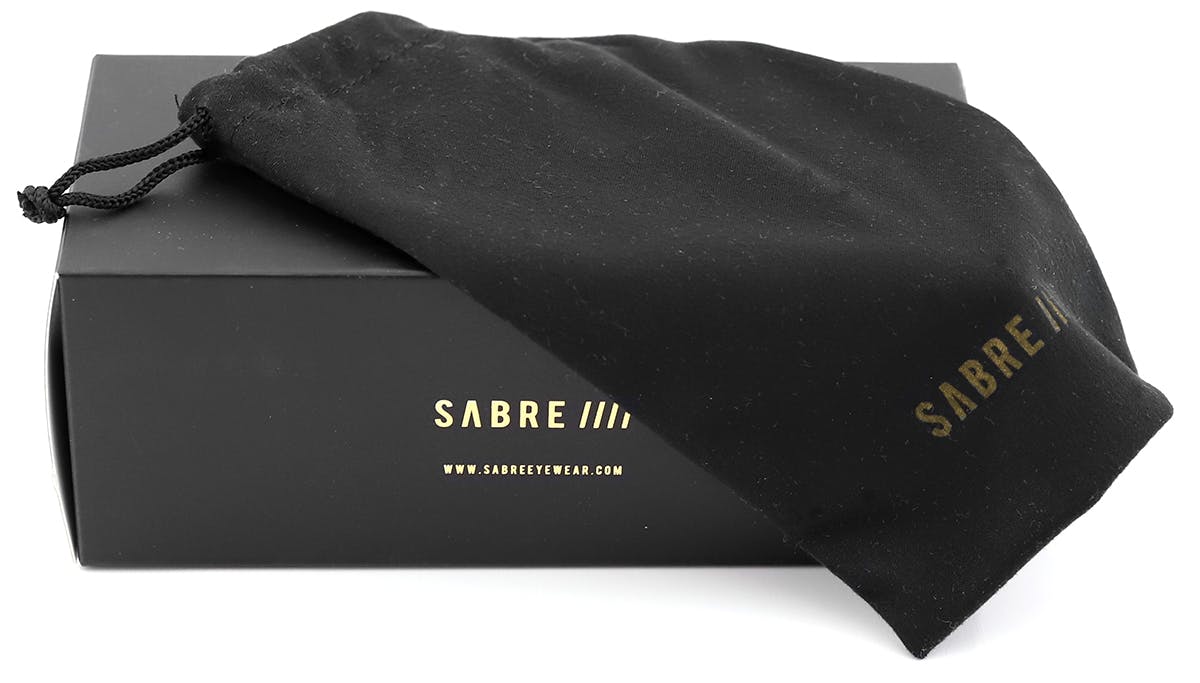 FRAME FEATURES
SKU: SS7502BG
Frame: Plastic
Lenses: Non-Polarised Lens
Shape: Round
PERFECT FOR
Lifestyle
ABOUT THE BRAND
Shop a large range of Sabre Sunglasses online at Just Sunnies. In case you've been living under a rock, Sabre Eyewear is an innovative player in the sunglass game! Our range of Sabre's bold styles are suitable for both genders, men and women. Sabre's glasses are slick and designed with two main philosophies: Shop Fast Times - which is a directional, hand made, fashion forward product and, Real Times - a classic glass with simple detailing and clean, timeless lines.
Sabre's psychedelic anarchists are re-creating an original balance of creativity, community and lifestyle. Sabre is a definitive and raw social reaction to its saturated corporate surroundings.
MANUFACTURER'S WARRANTY
Sabre sunglasses have a 12-month warranty against manufacturers faults.
* General wear and tear is not covered under warranty
For more information about warranty click here:
LENS & FRAMES
The below lens and frame information is general details about the different types of lenses and frames available from Sabre.
Specific lens and frame descriptions are available on each individual product description. Eg: Gloss Black/Grey Polarised Lenses. 
If you have any further questions please contact our customer service team at: support@justsunnies.com.au
LENSES
CR39 Lenses - CR39 is a plastic polymer that offers 100% UV protection and has the highest abrasion/scratch resistance of any uncoated optical plastic. CR39 is about half the weight of glass with index refraction only slightly lower than that of crown glass, making it one of the best materials for sunglass lenses. CR39 lenses are resistant to ageing, to most solvents and other chemicals, to material fatigue and even to gamma radiation.  
PC lenses - Due to their strength under pressure and high shatter-resistance, Polycarbonate is a great lens option for sunglasses with single-piece lenses. Polycarbonate's strength is so renowned that it is widely used in both sports and the automotive industry. Due to its low scratch-resistance, a hard coating is applied to all of SABRE's polycarbonate lenses after they have been shaped and polished. Polycarbonate is the lightest material used for lenses and offers 100% UV protection.
100% UV Protection - High intensities of Ultraviolet light are hazardous to the eyes, and frequent exposure can lead to cataracts, pterygium and pinguecula formation. Throw on your favourite SABRE sunglasses and fight the sun, the fashion police and the man because our entire collection offers industry-standard 100% UV Protection. 
LENS CATEGORIES
Category 0 - These lenses are classed as fashion spectacles and not sunglasses. They provide limited or no UV protection.
Category 1 - These are not classed as sunglasses. They do provide limited protection from the sun and some UV protection. 
Category 2 - Category 2 lenses provide a medium level of sun glare reduction and good UV protection.
Category 3 - Category 3 lenses provide a high level of sun glare protection and good UV protection.
Category 4 - These are special purpose lenses that must not be used while driving at any time.
Most, if not all sunglasses sold by Just Sunnies are category 2 or 3 lenses. If you have questions about the lens category of your chosen style please do not hesitate to get in touch with our customer service team via email support@justsunnies.com.au or phone (07) 55350994.
FRAMES
French Comotec Hinges are the highest quality metal hinges made specifically for sunglasses. All components have been developed to withstand the harsh beatings you're going to give them. 
Handmade Acetate Frames are made from a cellulose acetate material. The frames are constructed by hand ensuring attention to detail and the best possible finish. All of SABRE's High Times, LTD, Fast Times and Optical collections are produced in this way.