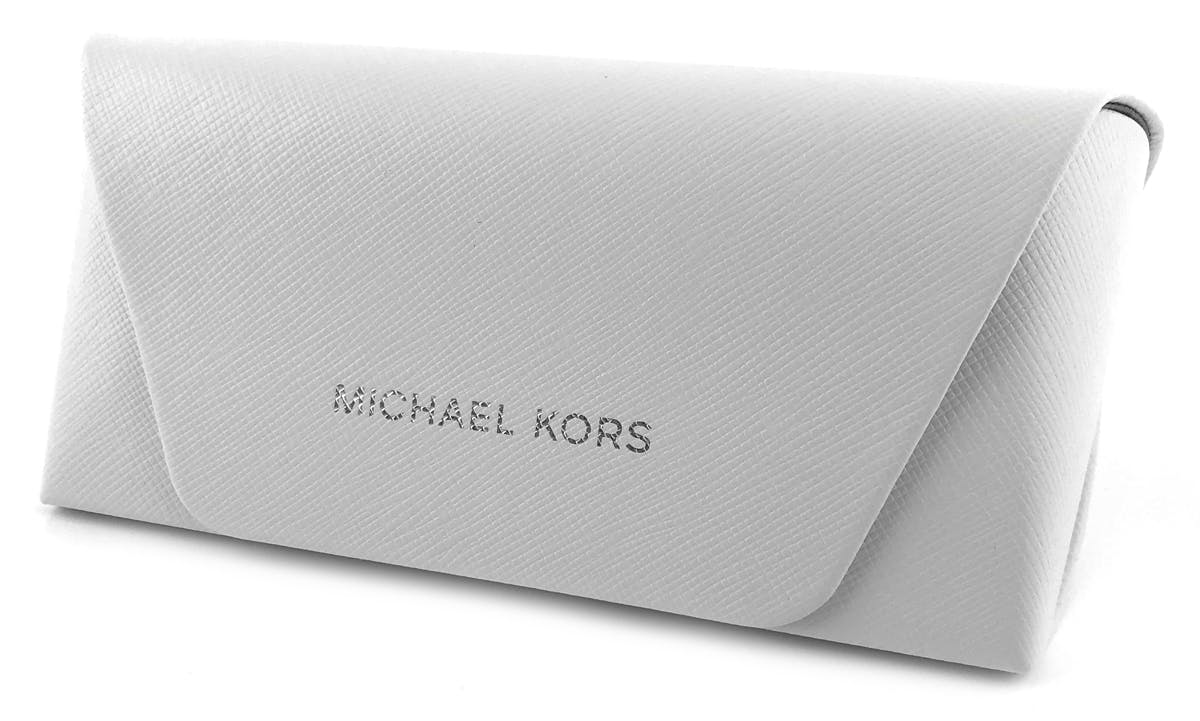 Michael Kors
Zaria MK1064
Light Gold/Brown Gradient Lenses
SIZE GUIDE
DESCRIPTION
The Michael Kors Zaria MK1064 sunglasses are a cute pair of rectangular sunglasses with a slight cat eye that will show off your best features. Michael Kors Sunglasses are synonymous throughout the world for unparalleled beauty, cosmopolitan style and European sophistication. 
FRAME FEATURES
SKU: 106410141356
Frame: Mixed
Lenses: Category 3 Lenses, Graduated Lens, Non-Polarised Lens
Shape: Cat Eye Soft, Rectangular
PRODUCT INCLUDES
Case
ABOUT THE BRAND
Shop the full range of Michael Kors Sunglasses online at Just Sunnies, enjoy Fast Delivery and Free Express Shipping* within Australia. Just as sought after as the brands stunning watches, Michael Kors sunglasses are the perfect addition to your accessories wardrobe. Shop the range of women's sunglasses if you want to add more style to your life and complete your purchase with Afterpay or Zippay. Beautifully crafted acetate and metal frames manufactured with the highest quality materials and incorporating polarised lenses make Michael Kors eyewear a must-have piece in any sunglass collection.
Founded in 1981, Michael Kors has established a world-renowned luxury fashion house. Known for the brand's wide range of ready-to-wear fashion accessories, Michael Kors incorporates fine details with fashion-forward pieces to create innovative collections.
Behind the fashion empire still stands the singular designer, who is praised among designers for his unfailing sense of glamour and chic. Michael Kors has been well known for charity work, and in 2013 partnered with the United Nations World Food Program to help fight world hunger. 
MANUFACTURER'S WARRANTY
Michael Kors sunglasses have a 2-year warranty against manufacturers faults.
* General wear and tear is not covered under warranty
For more information about warranty click here:
LENS & FRAMES
The below lens and frame information is general details about the different types of lenses and frames available from Michael Kors. Specific lens and frame descriptions are available on each individual product description. Eg: Gloss Black/Grey Polarised Lenses. If you have any further questions please contact our customer service team at: support@justsunnies.com.au
LENSES
Michael Kors offers a lens that provides full UV protection from sunlight and complies with both Australian and New Zealand sun protection standards. Made from high-quality polycarbonate, these lenses are shatter-resistant and lightweight to cater for optimum comfort. 
LENS CATEGORIES
Category 0 - These lenses are classed as fashion spectacles and not sunglasses. They provide limited or no UV protection.
Category 1 - These are not classed as sunglasses. They do provide limited protection from the sun and some UV protection. 
Category 2 - Category 2 lenses provide a medium level of sun glare reduction and good UV protection.
Category 3 - Category 3 lenses provide a high level of sun glare protection and good UV protection.
Category 4 - These are special purpose lenses that must not be used while driving at any time.
Most, if not all sunglasses sold by Just Sunnies are category 2 or 3 lenses. If you have questions about the lens category of your chosen style please do not hesitate to get in touch with our customer service team via email support@justsunnies.com.au or phone (07) 55350994.
FRAME
Michael Kors frames are constructed from the highest-quality materials – acetate or metal - promising a comfortable and durable pair. Acetate frames offer optimum strength and flexibility. These frames are fashioned to be able to be heated and moulded in order to perfectly fit each unique face shape. Acetate frames also enhance the array of colour options and maintain their original colour.  Like acetate frames, metal frames also provide a sturdy pair. Remaining in their original shape, metal frames provide a classic, sophisticated look.