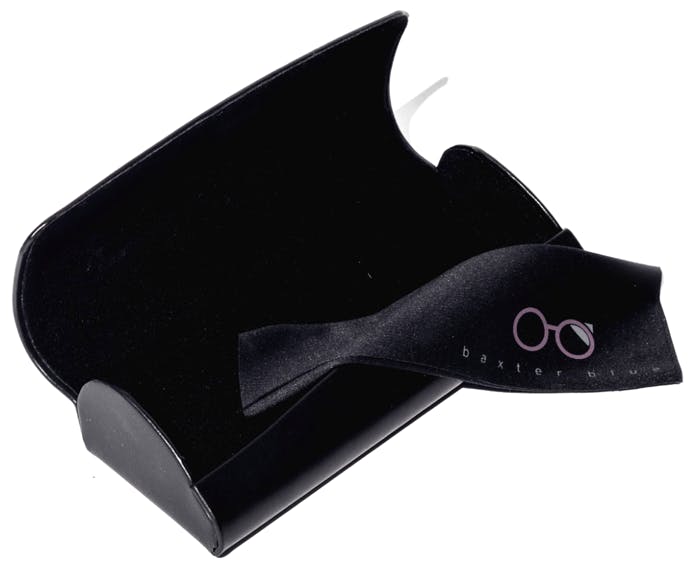 FRAME FEATURES
SKU: BBAICRKIDS
Frame: Plastic
Lenses: Blue Light, Category 0 Lenses
Shape: Rectangular
PRODUCT INCLUDES
Protective case and cleaning cloth
ABOUT THE BRAND
Shop the selection of Kids Blue Light Glasses by Baxter Blue online at Just Sunnies, enjoy Fast Delivery and Free Shipping*. Browse an array of fashionable blue light glasses for children like the Addison Style, complete your purchase with Afterpay or Zippay. In today's world kids are growing up being surrounded by digital devices, whether it's a phone, a computer, or the television. This means children are being heavily exposed to these screens from a very young age, in a time when their eyes have still not fully developed. With digital screens now being used not only for entertainment but also for educational purposes at school and at home, it is important to decrease the negative effects of this. 
Reduce symptoms such as sore eyes and headaches as the effect of digital eye strain occur by wearing Baxter Blue Kids Blue Light glasses. It is also important to encourage teenagers to wear Baxter Blue Blue Light glasses as they often use their devices at night time which can lead to sleep deprivation during a vital time for their development.
Keep your kids eyes protected from digital strain by giving them quality Blue Light glasses by Baxter Blue.
MANUFACTURER'S WARRANTY
Baxter Blue sunglasses have a 12-month warranty against manufacturers faults. This includes:
* General wear and tear is not covered under warranty
For more information about warranty click here:
LENS & FRAMES
The below lens and frame information is general details about the different types of lenses and frames available from Baxter Blue. Specific lens and frame descriptions are available on each individual product description. Eg: Gloss Black/Grey Polarised Lenses. If you have any further questions please contact our customer service team at: support@justsunnies.com.au
LENSES
All Baxter Blue sunglasses meet the Australian and New Zealand standards and offer 100% UV protection. Baxter Blue offers a range of Blue light glasses that alleviate digital eye strain. All of the Baxter Blue sunglasses have advanced polarisation that eliminates glare, an anti-reflective coating and blue light filtering capabilities.
LENS CATEGORIES
Category 0 - These lenses are classed as fashion spectacles and not sunglasses. They provide limited or no UV protection.
Category 1 - These are not classed as sunglasses. They do provide limited protection from the sun and some UV protection. 
Category 2 - Category 2 lenses provide a medium level of sun glare reduction and good UV protection.
Category 3 - Category 3 lenses provide a high level of sun glare protection and good UV protection.
Category 4 - These are special purpose lenses that must not be used while driving at any time.