All Categories
Sunglasses Trend Forecast 2022
Six trends to keep your eye on in 2022.
Fashion in 2021 was all about refresh and reset, grasping for normality and a positive outlook after the events of the year prior, resulting in vibrant and colourful clothing and accessories that dominated the industry. Larger than life sunglasses were in and small were out, while brightly coloured frames trumped the neutral-colour supremacy. Towards the end of the year, the "post-pandemic" optimism held so tightly at the beginning started to shift, as did our approach to fashion.
With ongoing uncertainty, time became a valuable commodity. Dressing fabulously for any occasion while maintaining a look of simplicity and ease became a priority. In 2022, the mentality for fashion and accessories is that "anything goes", blurring the line between what's "in" and "out" for trends. Nothing is too outlandish or casual this year, hence the resurgence of a few eyewear trends some may be surprised to see.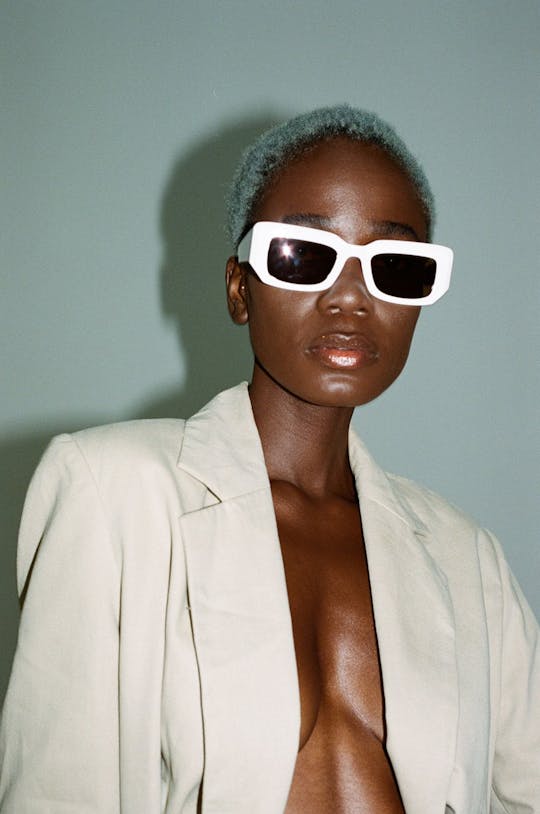 Celeb-approved wraps
Daggy yet high-end, the ultimate fashion juxtaposition
Affectionately referred to as "speed dealer sunnies", the super-sleek sporty shades of the 90s that we once cringed at are back. Ironically sported by fashion's most influential faces like Bella Hadid and Kendall Jenner, teeny tiny wraparound sunglasses are certainly having a moment and are only growing in demand - do with this information as you please. Hesitant at first, this is a trend we can totally get behind.
SHOP WRAPAROUND
Our top picks for wraparound
Power through colour
Turning up the heat with tinted lenses
The colour of action and confidence, red-tinted lenses are the ultimate power move. Creeping their way onto the runway with powerhouse brands like Gucci and Versace gravitating towards the all-demanding shade, sunglasses with a red or fiery-orange tint seem to be the hottest lens colour right now, literally.
SHOP TINTED
Our top picks for warm tints
LBS: Little Black Sunglasses
Little black dress? Never heard of her...
Few accessories rival the understated coolness of black sunglasses, even more so when they're on the smaller side. There is something about little black sunglasses that scream "don't talk to me, I'm busy" while elevating every outfit they encounter. A former trend that was overshadowed by larger sunglasses last year, the LBS (little black sunnies) has come full circle.
SHOP SMALL
Our top picks for little black sunglasses
Futurism takeover
Fashionable shield shades taking us back to the future
Otherworldly without being over the top, shield sunglasses continue to take centre-stage in the world of high-fashion. Perfectly moulded for both sport and fashion, shield sunglasses have this "it girl" look while doubling as a pair of protective shades offering full coverage from the sun.
SHOP SHIELDS
Our top picks for shields
Perfect squares
Rectangular shades making way for square silhouettes
While rectangular sunglasses will always have a special place in our hearts, we're excited to see a revival of oversized square styles. A timeless shape with a contemporary feel, square sunglasses go with anything and everything. With versatility at the core of their design, they can elevate your best outfit while hiding the evidence of a big night out - square sunglasses really do it all.
SHOP SQUARE
Bright whites
The unexpected colour-way taking charge
Things are looking bright with the re-emergence of white frames. Traditionally a frame colour people tend to shy away from, the white-out of sunglasses were spotted all over the fall/winter 2021-2022 runway; naturally, we don't think it'll take long for this trend to catch on. Softer but more playful than traditional black and tortoise frames, white sunglasses with light or dark lenses will be the next big thing - watch this space.
SHOP WHITE