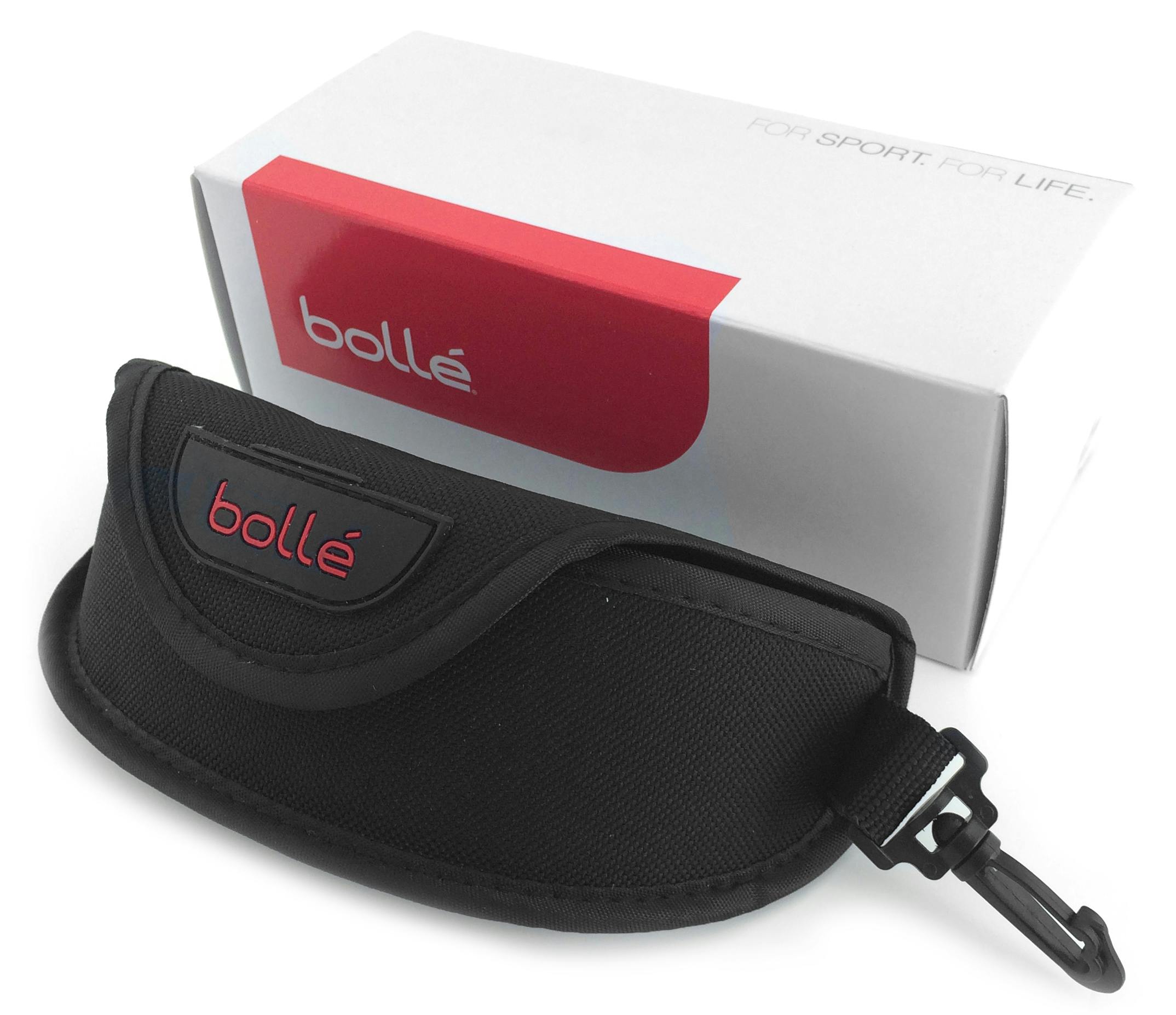 Matte Black/Phantom + Lenses
$239.20 WITH CODE SUMMERLOVE
DESCRIPTION
The Vulture sunglasses by Bolle are a cool everday style that you can't go wrong with. This is Bolle's performance eyewear - no matter what Bolle you're after, you will always know you are being protected!
FRAME FEATURES
SKU: 12662
Frame: Plastic
Lenses: Non-Polarised Lens, Category 2 Lenses
Shape: Wrap Around
PRODUCT INCLUDES
Soft case
PERFECT FOR
Fishing/Watersports
ABOUT THE BRAND
Shop the huge range of Bolle Sunglasses online at Just Sunnies with Fast Delivery and Free Express Shipping* within Australia. Bollé Eyewear is famed for their technologically advanced sports eyewear; see the top wraparound styles such as the Anaconda, Python and King sunglasses with Afterpay available at checkout. The brand has expanded its product line to include numerous performance-based sunglasses for extreme sports enthusiasts. Not just for the adrenaline lovers, Bollé Eyewear also designs sunglasses for men and women who love to live life outdoors. Bolle offers a range of polarised sunglasses to ensure reflective glare doesn't get in the way of the outdoor experience.
Established in 1888, Bollé is one of the world's largest and best-known eyewear brands. Bollé sunglasses are crafted for optimum performance and protection from the sun. Designed primarily for protective purposes, these designer specs incorporate the latest styles without compromising the comfort and durability they provide.
Bollé is dedicated to providing consumers with the most innovative sports eyewear designs on the market. Bollé Eyewear Australia has proven to be a key player in sunglass design and has achieved an overwhelming level of success over the years.
Protective and stylish eyewear for today's sports enthusiasts!
MANUFACTURER'S WARRANTY
Bolle sunglasses have a 2-year warranty against manufacturers faults. Bolle will replace or repair faulty sunglasses as long as proof of purchase is provided.
* General wear and tear is not covered under warranty
For more information about warranty click here:
LENS & FRAMES
The below lens and frame information is general details about the different types of lenses and frames available from Bolle Specific lens and frame descriptions are available on each individual product description. Eg: Gloss Black/Grey Polarised Lenses. If you have any further questions please contact our customer service team at: support@justsunnies.com.au
LENSES
These unique lenses are designed with a different contour horizontally and vertically to work with the face's natural shape while maximizing peripheral vision. This provides protection from dust and wind, as well as from the suns UV rays.
POLARISATION
Glare can be distracting, annoying and dangerous. Light rays from the sun vibrate and radiate in all directions; Bollé polarised lenses align these rays, resulting in a crystal clear view of your environment. Whether it's the ski slope, the trout stream or the highway at rush hour, Bollé polarised lenses enable you to see through the glare to what's really ahead - the mogul, the trout or the oncoming traffic.
ANTI-REFLECTIVE COATING
Glare and bright light come at you from all directions. A scientifically engineered coating is applied to the inside of most Bollé lenses to combat this reflection, keeping annoying glare out of your eyes.
POLYCARBONATE LENSES
Sunglasses should protect you from more than just the bright sun. Our polycarbonate lenses are made from premium-grade resin, resulting in a lens that is 20 times more impact-resistant than glass and three times lighter, with unrivalled optical precision and clarity.
MODULATOR™ LENS
Whether you notice it or not, light conditions are constantly changing. The Modulator lens adapts by utilising Active CellTechnology,™ which works on a molecular level to lighten and darken, giving you the optimal light transmission for your current environment. The Modulator lens adjusts, so your eyes don't have to. The photochromic technology is embedded within the lens, under a highly protective hard coat.
LENS CATEGORIES
Category 0 - These lenses are classed as fashion spectacles and not sunglasses. They provide limited or no UV protection.
Category 1 - These are not classed as sunglasses. They do provide limited protection from the sun and some UV protection. 
Category 2 - Category 2 lenses provide a medium level of sun glare reduction and good UV protection.
Category 3 - Category 3 lenses provide a high level of sun glare protection and good UV protection.
Category 4 - These are special purpose lenses that must not be used while driving at any time.
Most, if not all sunglasses sold by Just Sunnies are category 2 or 3 lenses. If you have questions about the lens category of your chosen style please do not hesitate to get in touch with our customer service team via email support@justsunnies.com.au or phone (07) 55350994.
FRAMES
At Bollé the finest grade nylon is used to create frames that are lightweight, incredibly durable and ultimately flexible. The unique material composition allows us to create visually stunning designs in any shape or thickness without compromising durability.
MICROFUSION™
A lot of the unique shapes on our metal frame sunglasses can be attributed to Microfusion. Exclusive to Bollé®, this manufacturing process injects molten metal alloys into custom moulds, giving us highly precise frame styling and design. This process is also used on our machine-stamped and hand-finished frames. 
ADJUSTABLE NOSE PADS
Adjustable silicone nose pads can be tailored for a custom fit. Hypoallergenic silicone nose pads are comfortable and durable.