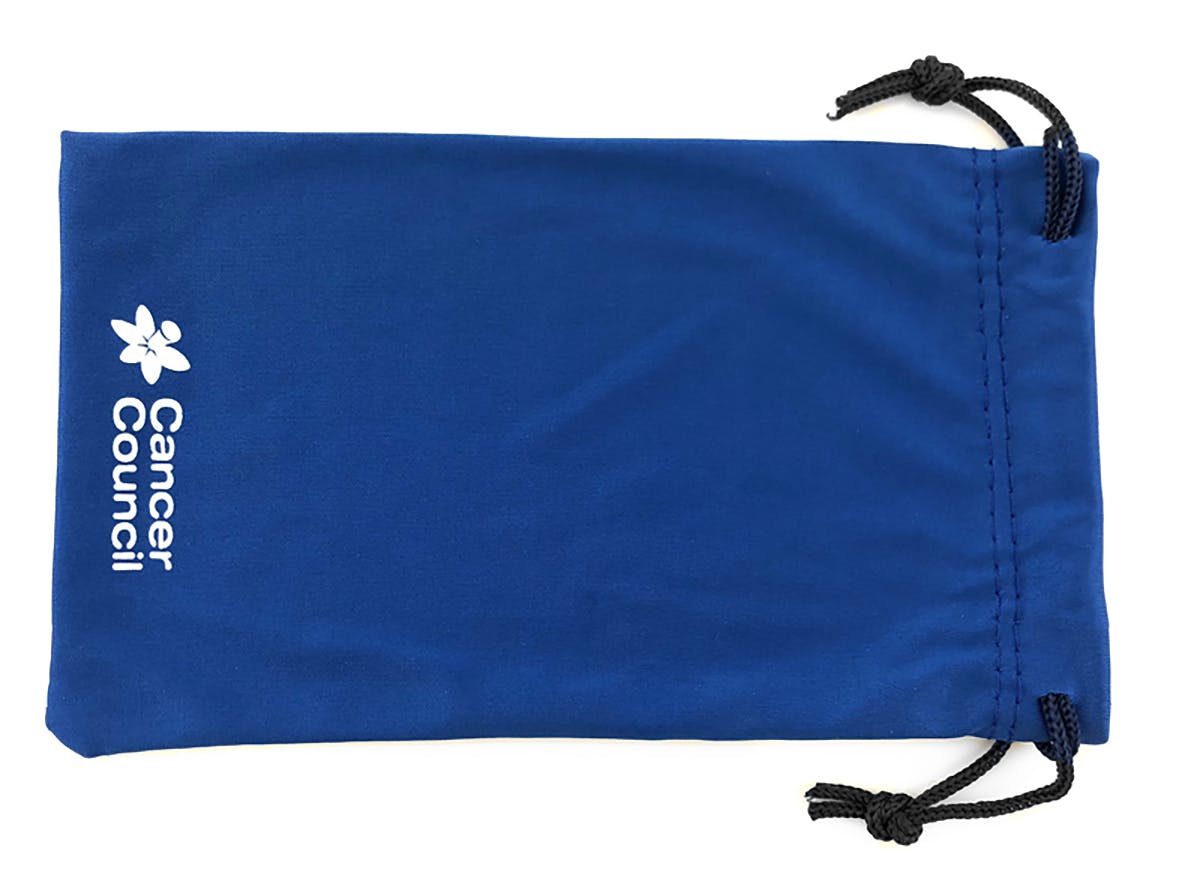 FRAME FEATURES
SKU: 2003451
Frame: Plastic
Lenses: Category 3 Lenses, Polarised
Shape: Cat Eye Soft, Square
PRODUCT INCLUDES
Microfibre bag
ABOUT THE BRAND
Shop the range of Cancer Council Sunglasses for Men, Women and Kids online at Just Sunnies Australia with Afterpay, Zippay and Fast Delivery. Every pair of Cancer Council sunglasses are polarised and offer the highest level of sun protection with styles to accommodate every age group. Cancer Council has established itself as eyewear you can trust, whatever the occasion. Their eyewear has remained popular among fisherman and other water sports enthusiasts for years, which have expanded to everyday sunglass wearers looking for ultimate sun protection. Cancer Council sunglasses provide top-notch protection and offer an expansive range of styles to choose from. Shop a range of modern and classic styles with fitover and safety options available.
Cancer Council sunglasses are high quality and affordable sunglasses. All Cancer Council sunglasses have an Eye Protection Factor 10, the highest available. Cancer Council sunglasses are the most trusted sunglasses brand in Australia and have the highest number of sales of all brands on the Australian market.
Regular sunglasses block the UV rays coming from above your sunglasses and into your eye and don't block glare from water, ice or shiny surfaces coming from below your eyes. Polarised lenses eliminate glare from these shiny surfaces, which can often obstruct your vision. Cancer Council sunglasses are especially important when driving as the glare from other cars can compromise your vision.
By purchasing sunglasses from Cancer Council you are helping to fund research, patient support and education in Australia.
MANUFACTURER'S WARRANTY
Cancer Council sunglasses have a 12-month warranty against manufacturers faults.
* General wear and tear is not covered under warranty
For more information about warranty click here:
LENS & FRAMES
The below lens and frame information is general details about the different types of lenses and frames available from Cancer Council. Specific lens and frame descriptions are available on each individual product description. Eg: Gloss Black/Grey Polarised Lenses. If you have any further questions please contact our customer service team at: support@justsunnies.com.au


LENSES
Cancer Council Lenses meet the Australian and New Zealand standards, eliminating 100% of horizontally reflected glare with the added benefits of polarisation. They are equipped with quality Category 3 Polarised Lenses, this means they are made from high-quality materials that provide an extra source of protection (Polarisation) from UV radiation and sun glare. Cancer Council Sunglasses provide greater visual definition through enhanced contrasts, accurate colour perception and100% UV400 protection against UVA, UVB and UVC rays. The good quality, durable, shatterproof polycarbonate lens is structured to withstand impact and protect the eye. They are great for sports and everyday living being safer, lighter and more affordable than lenses made of glass.


LENS CATEGORIES
Category 0 - These lenses are classed as fashion spectacles and not sunglasses. They provide limited or no UV protection.
Category 1 - These are not classed as sunglasses. They do provide limited protection from the sun and some UV protection.
Category 2 - Category 2 lenses provide a medium level of sun glare reduction and good UV protection. 
Category 3 - Category 3 lenses provide a high level of sun glare protection and good UV protection.
Category 4 - These are special purpose lenses that must not be used while driving at any time.
Most, if not all sunglasses sold by Just Sunnies are category 2 or 3 lenses. If you have questions about the lens category of your chosen style please do not hesitate to get in touch with our customer service team via email support@justsunnies.com.au or phone (07) 55350994.


FRAMES
Polycarbonate frames are high quality, durable and lightweight plastic frames that can be found in a range of colours, shapes and sizes. The polycarbonate frames in the sports range from Cancer Council offer superior comfort and performance with the added benefits of rubber nose and arm pieces to ensure sunglass stability. Ladies styles come with a range of embellishments found on the temples and come in a rainbow of colours from black to pink. The Cancer Council also offers a metal-framed option for extra style and stability. With a range of colours to choose from including rose and gold.