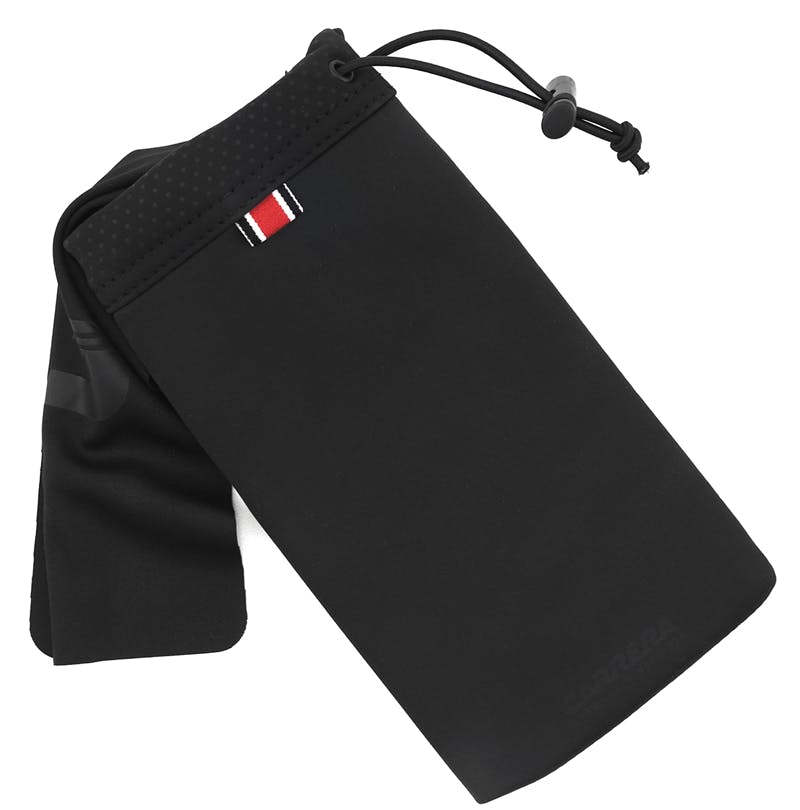 Black/Grey Gradient Lenses
SIZE GUIDE
DESCRIPTION
The classic pilot design is revitalised in Carrera 33 sunglasses. These squared pilot frames are stylish and will let you look cool even on the sunniest of days.  Aviator style lightweight plastic frame with graduated lenses, Carrera Grand Prix2 sunglasses brings out the star in you.
FRAME FEATURES
SKU: 3380762PT
Frame: Plastic
Lenses: Graduated Lens, Non-Polarised Lens
Shape: Aviator
PRODUCT INCLUDES
Protective case and cleaning cloth
ABOUT THE BRAND
See the huge range of Carrera Sunglasses for men and women online at Just Sunnies Australia with Fast Delivery and Free Express Shipping*. Recognised for their aviator shaped eyewear and sports racing design, the popular Carrera 27 and Grand Prix2 sunglasses are available to shop at Just Sunnies with Afterpay and Zippay. Carrera is a statement brand that has excelled in creating sport-focused eyewear with outstanding quality and style. With a range of polarised sunglasses to defeat glare and a variety of unisex styles, you can live life in the fast lane wearing the timeless Carrera eyewear.  
All products are developed with an innovative and functional design able to meet the needs of sportswear trends without forgetting fashion. Carrera represents an energetic and dynamic lifestyle conveying boldness, bravery and creativity through their distinctive designs. These are the elements behind the driving success of Carrera, resulting in valuable and quality products. Carrera sunglasses are not only tested in the laboratory but are also worn by athletes during the coursework of competitions.
Carrera's extraordinary adventure began in 1956 when Wilhelm Anger founded it in Austria. While creating the brand, Anger took inspiration from the Carrera Pan-American, a six-day race across Mexico to celebrate the completion of the Pan-American Highway. The race was widely considered to be the most dangerous race in the world; anyone could enter, but only the ones with a burning desire to race did. Carrera continues to identify with this ambitious legacy today.
Drive your story with Carrera sunglasses.
MANUFACTURER'S WARRANTY
Carrera sunglasses have a 2-year warranty against manufacturers faults.
* General wear and tear is not covered under warranty
For more information about warranty click here:
LENS & FRAMES
The below lens and frame information is general details about the different types of lenses and frames available from Carrera. Specific lens and frame descriptions are available on each individual product description. Eg: Gloss Black/Grey Polarised Lenses. If you have any further questions please contact our customer service team at: support@justsunnies.com.au

LENSES 
Polycarbonate lenses are made of a thermoplastic material. Lenses are produced by injection moulding and coloured directly in the mass in case of uniform tint, or on the surface of moulded lenses, in case of shaded tint.
Advantages of polycarbonate sunglass lenses:
- Offer excellent protection from UV radiations 
- All undergo anti-scratch treatment 
- High resistance to impact 
- Dimensionally stable up to 130°C and do not suffer from fragility at low temperatures 
Carrera Sunglasses meet the Australian and New Zealand standard. The lenses are either a category 3 or category 2. Carrera Sunglasses are synonymous throughout the world for unparalleled beauty, cosmopolitan style and European sophistication. Carrera Sunglasses are made of the highest quality materials.


LENS CATEGORIES
Category 0 - These lenses are classed as fashion spectacles and not sunglasses. They provide limited or no UV protection.
Category 1 - These are not classed as sunglasses. They do provide limited protection from the sun and some UV protection. 
Category 2 - Category 2 lenses provide a medium level of sun glare reduction and good UV protection.
Category 3 - Category 3 lenses provide a high level of sun glare protection and good UV protection.
Category 4 - These are special purpose lenses that must not be used while driving at any time.
Most, if not all sunglasses sold by Just Sunnies are category 2 or 3 lenses. If you have questions about the lens category of your chosen style please do not hesitate to get in touch with our customer service team via email support@justsunnies.com.au or phone (07) 55350994.


FRAMES
Optyl - Optyl is a material patented by Safilo and is currently produced and used exclusively by the Safilo Group. It is a thermosetting plastic which, as well as having outstanding physical and chemical properties, guarantees excellent surface finish and higher strength than conventional thermo-plastics (acetate, propionate, etc.) It's lightweight, flexible, heat resistant and contains no plastifiers. Other advantages of wearing an Optyl Frame is that they are Hypo-allergenic, resistant to perspiration and cosmetics, and when heated to 120'C  they can be adjusted to fit your face, and then easily returned to their original shape once heated again. 
Acetate - Cellulose acetate is one of the most versatile of all plastic frame materials and the most commonly used. It is obtained from cotton flocks and wood pulp, and it can have a great variety of colours, with either a single colour or multiple colours. Acetate is very adaptable and is highly resistant to chemicals. Other advantages of Acetate is that the frames are easy to adapt when need be and is a hypoallergenic material.
Polyamide (nylon) - Safilo uses two kinds of polyamide (nylon) materials: TROGAMID and GRILAMID. Both these plastic materials have a high performance and do not cause any type of allergies.
Grilamid - Grilamid is a thermoplastic material for injection moulding. Research in the field of plastics has recently led to the use of Grilamid TR 90 LX, a grade of nylon that meets all the requirements needed for a material used for spectacle frames. Grilamid is extremely strong, very lightweight, os easy to heat and shape if needed. Another advantage of having  grilamid frame is that they are resistant to perspirations, cosmetics and detergents