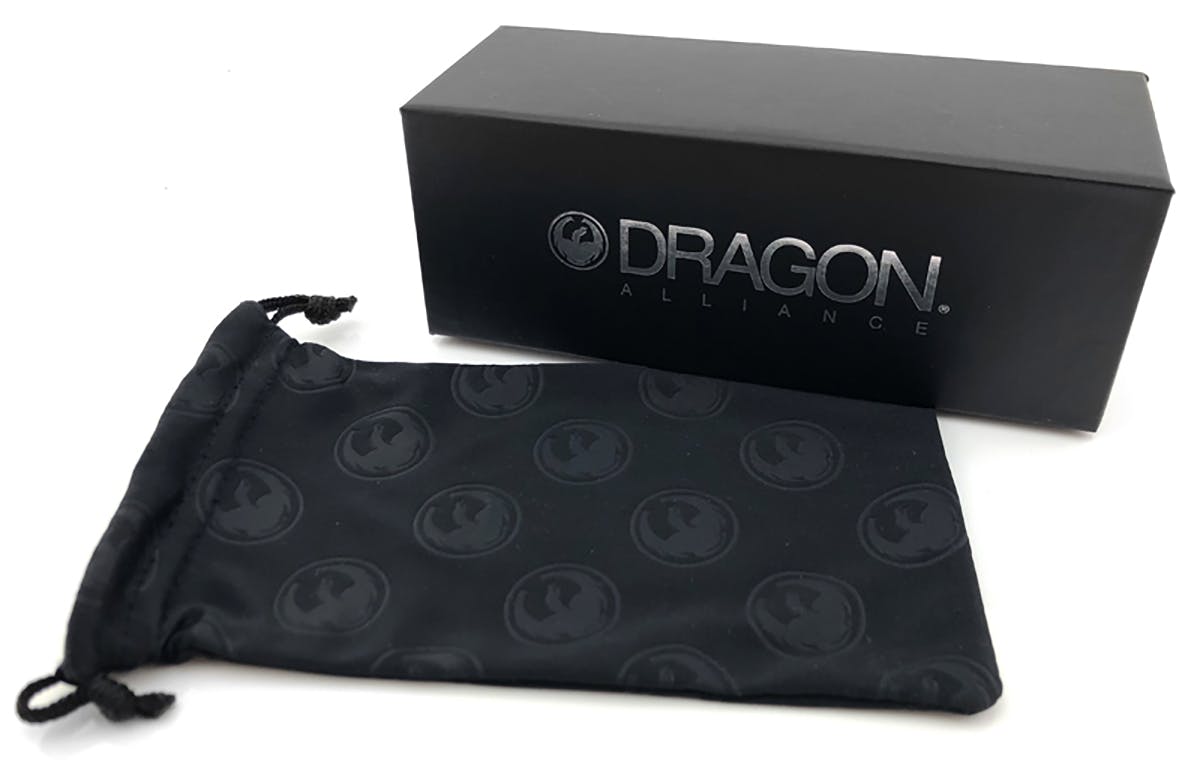 Matte Black/Smoke LL Lenses
SIZE GUIDE
DESCRIPTION
The Dragon Eyewear Waverly sunglasses are a feminine stylish square silhouette that will be your favourite pair to wear day in day out. This style features Dragons signature smoke lumalens which offers high colour definition in all light conditions. This style has been handcrafted with high quality acetate and is available in other colour ways.
FRAME FEATURES
SKU: 46509002
Frame: Plastic
Lenses: Category 3 Lenses, Non-Polarised Lens
Shape: Square
PRODUCT INCLUDES
Microfibre bag
PERFECT FOR
Lifestyle
ABOUT THE BRAND
See the huge collection of Dragon Sunglasses available to purchase with Afterpay at Just Sunnies Australia. Dragon sunglasses are designed for athletes with an urge for adrenaline; shop the top styles including Remix, Baile, The Jam and more with Free Express Shipping* and Fast Delivery. Dragon Alliance Eyewear immerses itself in the art of design, innovation and technique, offering a range of polarised sunglasses to take the quality to the extreme. Discover a range of men and women's styles including popular shield and square shapes.
The brand's avid interests in the areas of sport allow Dragon Alliance Eyewear to design and create quality sunglasses produced from an intimate inside knowledge of the sporting industry. The result is relevant, insanely comfortable, ultra rad and technologically advanced eyewear that is made for people who align with the same core values.
Starting out in a small garage in California in 1993, Dragon Alliance had the vision to become one of the leading eyewear and accessory brands on the market. Today, Dragon Sunnies have achieved those goals and are now one of the most popular surf, snow and more generally, sports culture labels on the scene…and for a good reason, too!
MANUFACTURER'S WARRANTY
Dragon sunglasses have a 2-year warranty against manufacturers faults. Dragon does not warrant any lens against scratches.
* General wear and tear is not covered under warranty
For more information about warranty click here:
LENS & FRAMES
The below lens and frame information is general details about the different types of lenses and frames available from Dragon Eyewear. Specific lens and frame descriptions are available on each individual product description. Eg: Gloss Black/Grey Polarised Lenses. If you have any further questions please contact our customer service team at: support@justsunnies.com.au


LENSES
The Dragon lenses are made from an incredibly high quality, optically correct and lightweight polycarbonate that offers 100% UV protection, standard across the range.  Most Dragon models are also available in a polarised option with their best ever polarised "P2" technology, the incredible technology is displayed and explained below. 
Dragon LL Lenses are an exclusive lens technology called LUMALENS optimised colour technology. These lenses offer ultra-high-definition optics across the light condition spectrum. LUMALENS is made to enhance visibility and clarity in all environments. LL Lenses increase contrast, colour vividness, and improve depth perception.


LENS CATEGORIES
Category 0 - These lenses are classed as fashion spectacles and not sunglasses. They provide limited or no UV protection.
Category 1 - These are not classed as sunglasses. They do provide limited protection from the sun and some UV protection. 
Category 2 - Category 2 lenses provide a medium level of sun glare reduction and good UV protection.
Category 3 - Category 3 lenses provide a high level of sun glare protection and good UV protection.
Category 4 - These are special purpose lenses that must not be used while driving at any time.
Most, if not all sunglasses sold by Just Sunnies are category 2 or 3 lenses. If you have questions about the lens category of your chosen style please do not hesitate to get in touch with our customer service team via email support@justsunnies.com.au or phone (07) 55350994.


FRAMES
All dragon frames are made from incredibly high-quality materials beneficial for sporting and active lifestyles due to their lightweight composition and tough durability. Dragon frame materials include:
Propionate - Injection moulded material similar to acetate in touch and has strong shape retention.
ECO - First-ever frame material made from 100% renewable resources.  Available in most plastic-based Dragon frames.
Grilamid - Injection moulded nylon based thermoplastic material used widely in the sunglass industry.  Grilamid is extremely lightweight and durable, available in a wide range of colours.
Acetate - material that is cut from sheets, longer process to craft the sunglass as it needs to be done by hand.  Flexible, durable and slightly adjusts to any face shape as it heats with body temperature.