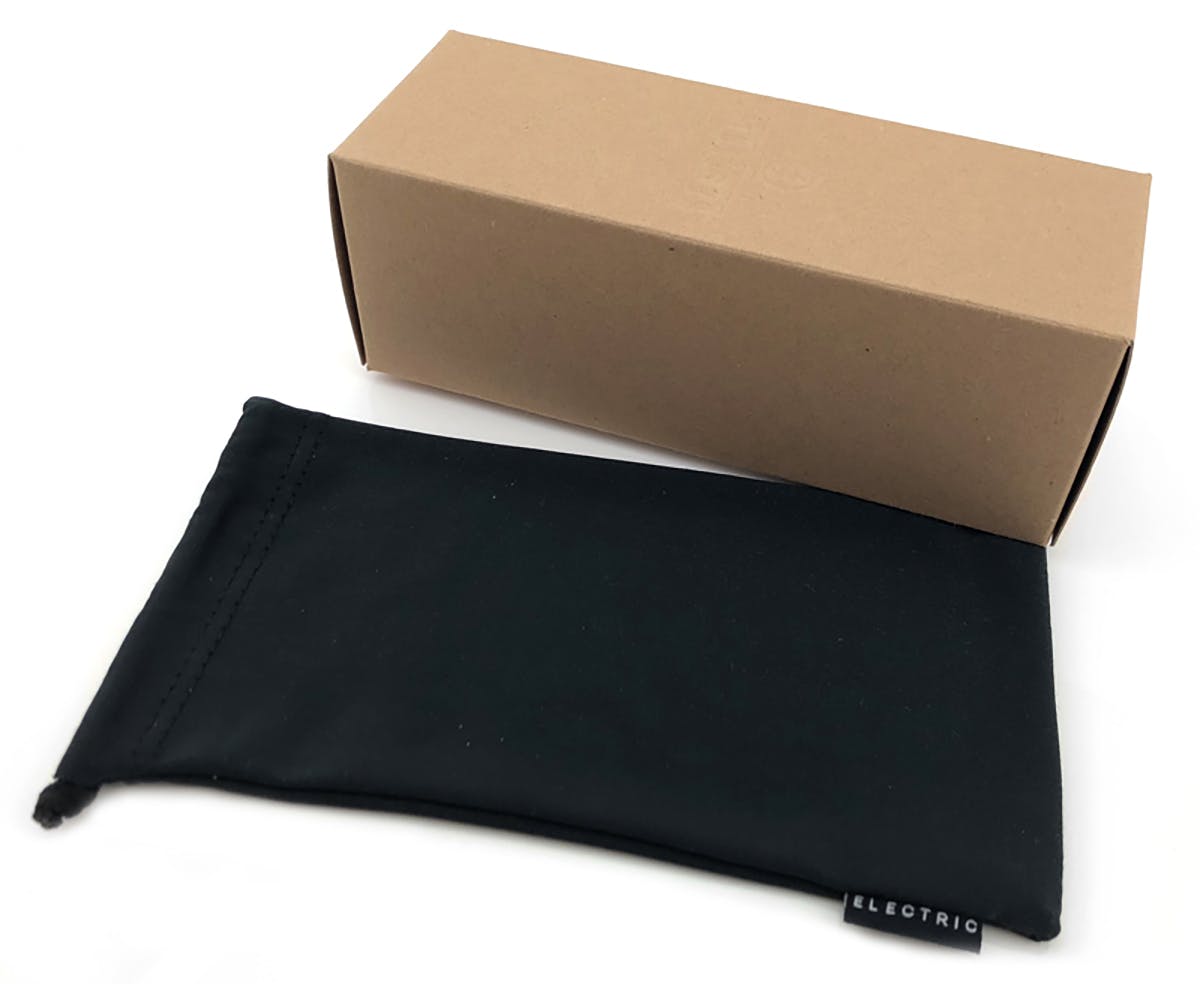 Austin
Matte Tort/Grey Polarised Lenses
SIZE GUIDE
DESCRIPTION
The Electric Austin sunglasses in Matte Tort are a go to style this season, with its easy to wear shape and colour, they are the perfect pick for occasion. Fitted with Grey Polarised lenses, these sunglasses will help reduce the glare caused by the suns bright light and offer relief of squinting that causes strained and tired eyes.
FRAME FEATURES
SKU: 19663542
Frame: Plastic
Lenses: Category 3 Lenses, Polarised
Shape: Square
PRODUCT INCLUDES
Microfibre bag
ABOUT THE BRAND
Shop the collection of Electric Sunglasses online at Just Sunnies with Afterpay, Fast Delivery and Free Express Shipping* within Australia. The range of ELECTRIC Eyewear feature bold designs and markets an extensive line of award-winning sunglasses for men and women. Made in Italy of the highest quality while being designed and tested in California's rich natural resourced landscapes, ELECTRIC prides themselves on providing exceptional protective optics suitable for everyone including a variety of polarised lens options.


ELECTRIC's Optics of OHM (Optical Health through Melanin) incorporate melanin infused lenses that block 100% UV & 98% of harmful HEV blue light, relaxing your eyes and providing crisp, haze-free vision. This lens technology is carried throughout the entire sunglass range. 

ELECTRIC Eyewear separates itself from others by being The World's Greatest Independently Owned Sunglass Brand. Designed in California and made in Italy of the highest possible quality, since 2000. ELECTRIC is a participant-owned, global, premium eyewear brand rooted in Southern California's rich music, art, surfing, skateboarding, snowboarding, outdoor sport, and customisation culture.
MANUFACTURER'S WARRANTY
Electric offers a lifetime warranty against all manufacturers faults. Electric warranty does not cover scratched lenses.
* General wear and tear is not covered under warranty
For more information about warranty click here:
LENS & FRAMES
The below lens and frame information is general details about the different types of lenses and frames available from Electric.
Specific lens and frame descriptions are available on each individual product description. Eg: Gloss Black/Grey Polarised Lenses. 
If you have any further questions please contact our customer service team at: support@justsunnies.com.au
LENSES
Electric understands that everyone is different and with this, everyone prefers different lens types, to cater to this need Electric Vision provides a few different levels of protection and technology within their lenses. 
Melanin - All Electric sunglasses include a Melanin layer within the lenses which helps protect the delicate skin around your eyes. Melanin is a natural pigment that is found throughout the human body. Its role is to protect you against sunlight damage by filtering UV and blue light. It prolongs your retinal health and acts as an SPF 140 for your eyes and skin around your eyes. Melanin improves visual clarity and contrast while relaxing your eyes.
Polarised Lenses - Electric offer a range of polarised lenses that filter out reflected light and glare off cars, water, pavement, sand and snow. This lens works great for any activity where high glare conditions exist. Electric's polarised lens achieves 99% efficiency in blocking polarised light waves and blocks 100% of the suns damaging UV rays while maintaining optical clarity.
Polarised Plus Lenses - All the goodness of polarised with the added benefits of Hydophobic coatings that repels water, swear and condensation, and Oleophobic coating that repels oils and dust, and Flash Mirror coating for added glare protection and an Anti-Reflective coating that reduces reflections off the back surface of the lenses. 
LENS CATEGORIES
Category 0 - These lenses are classed as fashion spectacles and not sunglasses. They provide limited or no UV protection.
Category 1 - These are not classed as sunglasses. They do provide limited protection from the sun and some UV protection. 
Category 2 - Category 2 lenses provide a medium level of sun glare reduction and good UV protection.
Category 3 - Category 3 lenses provide a high level of sun glare protection and good UV protection.
Category 4 - These are special purpose lenses that must not be used while driving at any time.
Most, if not all sunglasses sold by Just Sunnies are category 2 or 3 lenses. If you have questions about the lens category of your chosen style please do not hesitate to get in touch with our customer service team via email support@justsunnies.com.au or phone (07) 55350994.
FRAME
All Electric frames are made from high-quality mold injected grilamide frames with perfectly engineered 5-barrel stainless steel optical hinges structured hold screws tighter for longer periods of time.  Frames are designed to be ultra-comfortable and lightweight for a range of sporting and leisure activities.