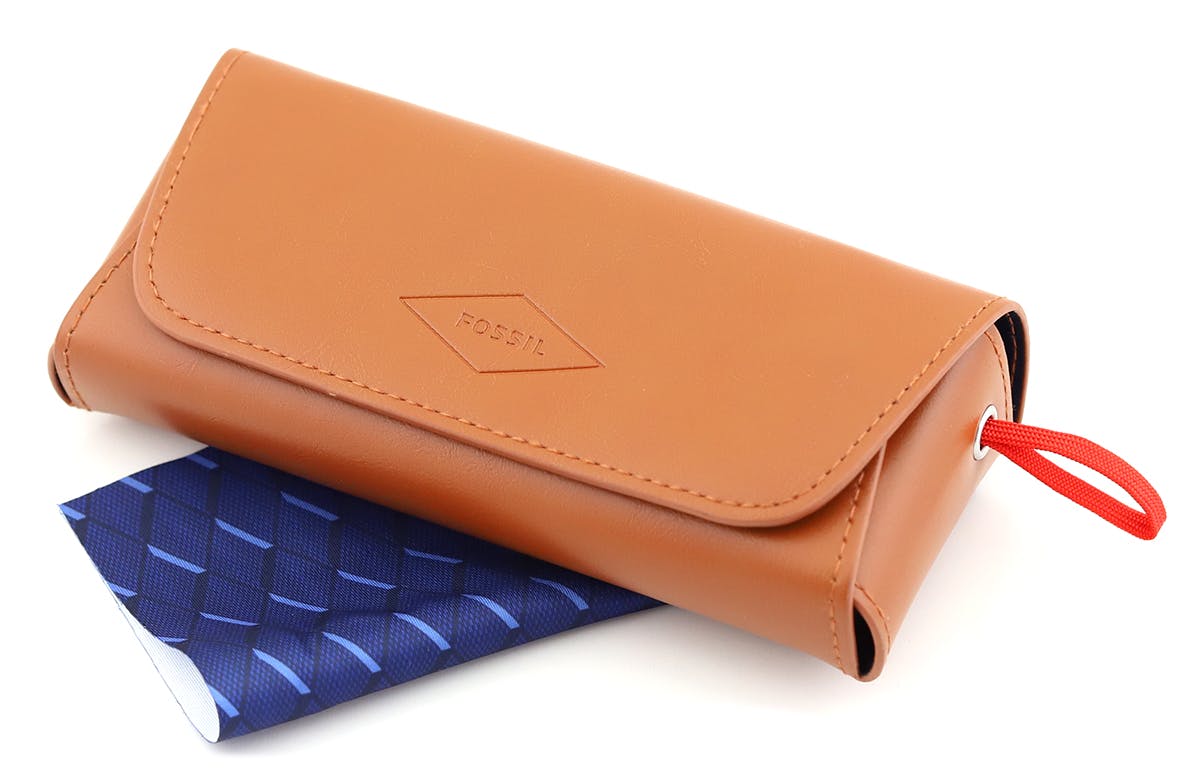 3087/S
Matte Havana/Grey Lenses
SIZE GUIDE
DESCRIPTION
The Fossil 3087/S sunglasses will give you an urbane and cool feel that everyone will see too. The Fossil Eyewear collection is designed with a blend of genuine colours and designs that represent the heritage styling and fine curious detailing of the brand.
FRAME FEATURES
SKU: 3087SN9P51IR
Frame: Mixed
Lenses: Non-Polarised Lens
Shape: Square
PRODUCT INCLUDES
Soft protective case and cleaning cloth
ABOUT THE BRAND
Shop Fossil sunglasses for men and women online at Just Sunnies. Fossil is inspired by all things curious as it aims to create unique accessories for women and men. Beginning as a small watch business in 1984 Fossil grew into a strong international accessory brand. The Fossil brand now features items from handbags, watches, small leather goods, jewellery and eyewear. The Fossil Eyewear collection is designed with a combination of authentic colours and designs that represent the heritage styling and fine curious detailing of the brand.
Fossil's passion is what drives their curiosity to create and design a range of lifestyle accessories to suit everyone. Each piece is a creative take on a classic design, influenced by a range of random things that tell a defining story. The focus of Fossil is on the quality and details of each product to ensure they deliver nothing but the best to their followers.
Fossil is a true global brand that has expanded to include over 200 retail and 2000 wholesale locations, with this high international awareness they are well-known for the impact they try to make on their customers, communities and the planet. Join the Fossil following and become a part of something that creates experiences that make us a little happier and a little more connected.
MANUFACTURER'S WARRANTY
Fossil sunglasses have a 2-year warranty against manufacturers faults.
* General wear and tear is not covered under warranty
For more information about warranty click here:
LENS & FRAMES
The below lens and frame information is general details about the different types of lenses and frames available from Fossil. Specific lens and frame descriptions are available on each individual product description. Eg: Gloss Black/Grey Polarised Lenses. If you have any further questions please contact our customer service team at: support@justsunnies.com.au
LENSES
All Fossil Lenses filter out 100% of UVA and UVB rays. Lenses come in a variety of gradient and solid colours that a crafted using a plastic material. Fossil lenses meet the Australian and New Zealand standard, with either category 2 or 3 lenses.
LENS CATEGORIES
Category 0 - These lenses are classed as fashion spectacles and not sunglasses. They provide limited or no UV protection.
Category 1 - These are not classed as sunglasses. They do provide limited protection from the sun and some UV protection. 
Category 2 - Category 2 lenses provide a medium level of sun glare reduction and good UV protection.
Category 3 - Category 3 lenses provide a high level of sun glare protection and good UV protection.
Category 4 - These are special purpose lenses that must not be used while driving at any time.
Most, if not all sunglasses sold by Just Sunnies are category 2 or 3 lenses. If you have questions about the lens category of your chosen style please do not hesitate to get in touch with our customer service team via email support@justsunnies.com.au or phone (07) 55350994.
FRAMES
Fossil Frames come in two different materials; acetate frames and injection-model plastic frames. You will find an array of commercial shapes including cat-eye, square, round and aviators.