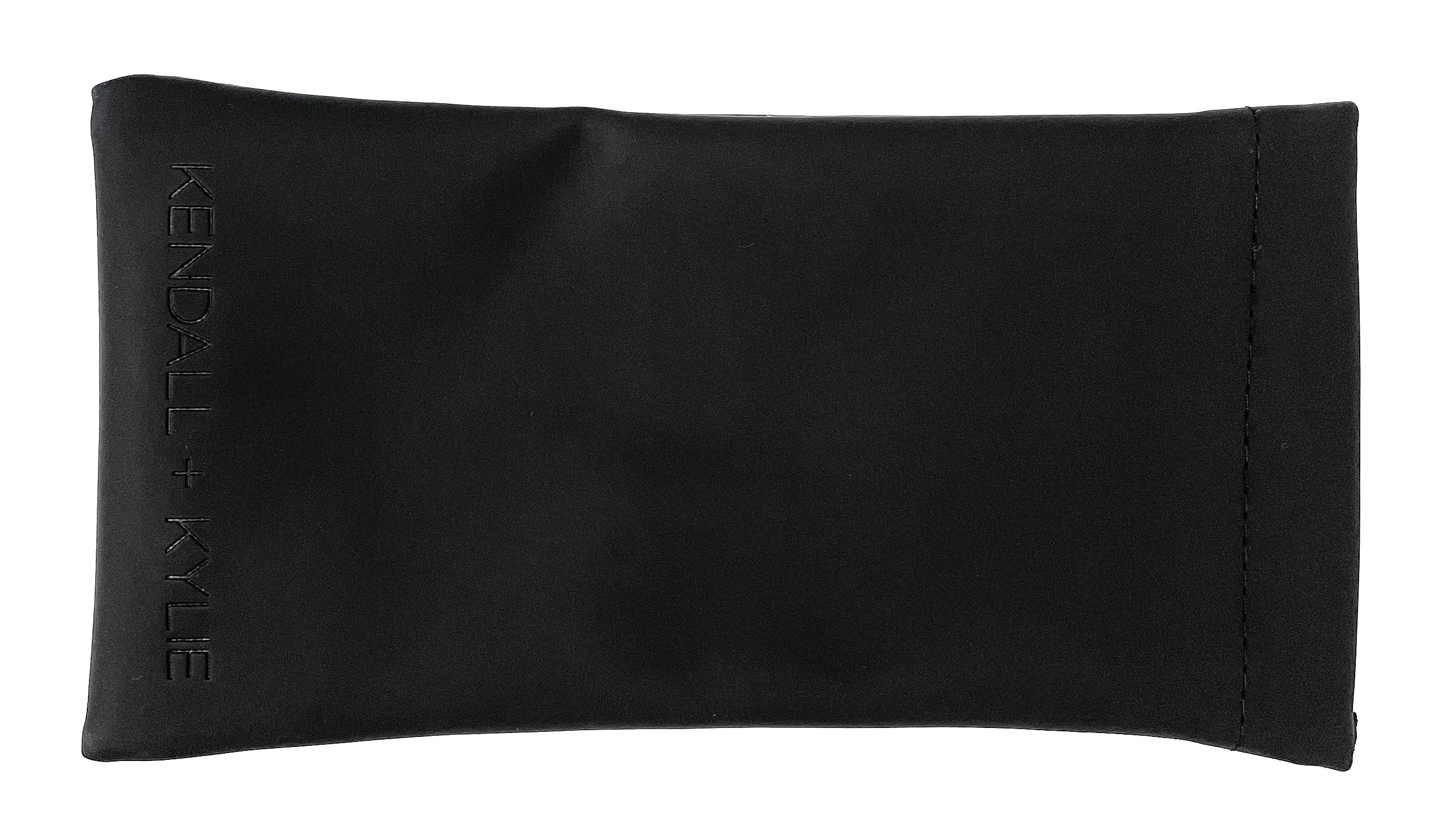 Trinity
Black/Grey Lenses
DESCRIPTION
The Trinity sunglasses by Kendall and Kylie are a funky cat eye shape that will give you a daring look. The collection of Kendall and Kylie sunglasses are inspired by the Jenner sisters' personal stye choice and a reflection of the way they perceive current fashion trends.
FRAME FEATURES
SKU: KK4038G0016216
Frame: Metal
Lenses: Non-Polarised Lens
Shape: Cat Eye Sharp
PRODUCT INCLUDES
Soft snap top case
ABOUT THE BRAND
Shop the range of Kendall and Kylie eyewear online at Just Sunnies Australia, complete your purchase with Afterpay or Zippay. Explore fun, modern eyewear for women with Kendall and Kylie's collection of sunglasses and enjoy Fast Delivery and Free Shipping*. The collection is inspired by Kendall and Kylie Jenner's personal style choice and a reflection of the way they perceive current fashion trends. With fashion-forward and geometric shapes like the Kamilla, these styles bring fun and positive vibes to everyday life. This sunglass collection plays with slim features and a diverse range of shapes that are easy to wear yet still eye-catching enough to stand out from the rest.
This collection aims to reflect the fun a luxurious lifestyle of Kendall and Kylie Jenner with modern looks, a lightweight feel, and quality materials. Start wearing this vibrant collection and feel the power of a jet-set life.
MANUFACTURER'S WARRANTY
Kendall + Kylie sunglasses have a 12 month warranty against manufacturers faults. This includes:
• Delamination and/or peeling of lens coating
• Bubbles or imperfections in lens coating
• Premature flaking or deterioration of frame coating
• Soldering defects of temple hinges and/or barrels
* General wear and tear is not covered under warranty
For more information about warranty click here:
LENS & FRAMES
The below lens and frame information is general details about the different types of lenses and frames available from Kendall + Kylie. Specific lens and frame descriptions are available on each individual product description. Eg: Gloss Black/Grey Polarised Lenses. If you have any further questions please contact our customer service team at: support@justsunnies.com.au
LENSES
All Kendall + Kylie sunglasses meet the Australian and New Zealand standards and offer 100% UV protection. All of Kendall + Kylie lenses and frames are laboratory tested for standards classification and quality assurance. Most Kendall + Kylie lenses are a category 3 filter which is the best form of sun and UV protection in a General Purpose Sunglass. Some lenses which are lighter in colour for fashion purposes may be category 2. 
LENS CATEGORIES
Category 0 - These lenses are classed as fashion spectacles and not sunglasses. They provide limited or no UV protection.
Category 1 - These are not classed as sunglasses. They do provide limited protection from the sun and some UV protection. 
Category 2 - Category 2 lenses provide a medium level of sun glare reduction and good UV protection.
Category 3 - Category 3 lenses provide a high level of sun glare protection and good UV protection.
Category 4 - These are special purpose lenses that must not be used while driving at any time.
Most, if not all sunglasses sold by Just Sunnies are category 2 or 3 lenses. If you have questions about the lens category of your chosen style please do not hesitate to get in touch with our customer service team via email support@justsunnies.com.au or phone (07) 55350994.
FRAMES
The Kendall + Kylie sunglass frames are made from cellulose propionate (CP) or nickel-free alloy material.