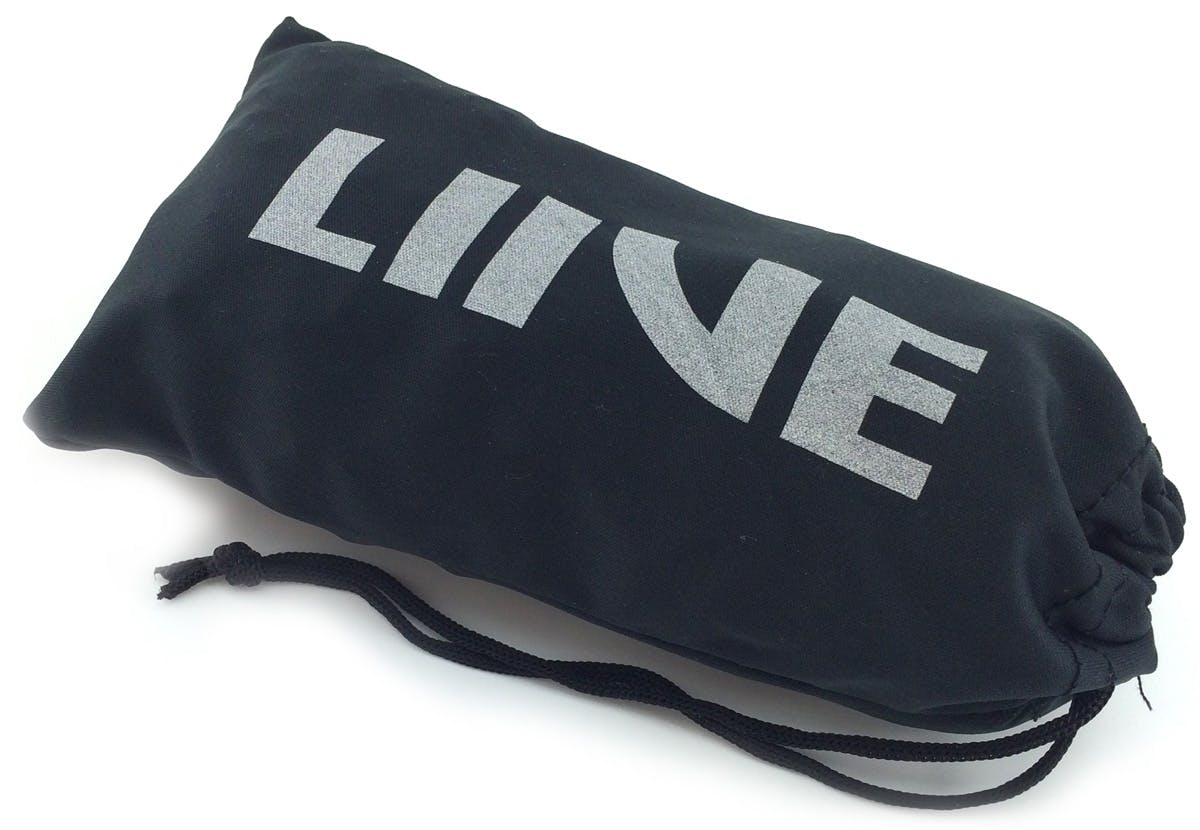 Black/Brown Polarised Lenses
DESCRIPTION
The Liive Wolf X sunglasses are apart of the Liive Division range. These sunglasses are built for the strongest conditions and are crafted with an ultra light weight flex nylon material offering a tough and durable product. This Black frame also features Hydrophobic and Oleophobic coated lenses that help repel water and also provide good UV protection and help block out glare caused by the sun. Detailed with the Liive branding on each temple, these sunglasses provide a classic and timeless look.
FRAME FEATURES
SKU: LX107A
Frame: Plastic
Lenses: Category 3 Lenses, Polarised
Shape: Fashion Classic
PRODUCT INCLUDES
Microfibre bag
PERFECT FOR
Lifestyle
ABOUT THE BRAND
Shop the biggest range of Liive Sunglasses online at Just Sunnies. Liive Vision Sunglasses have quality lenses, individualised artwork finishes, lens clarity and all at an affordable price. With a large selection of sunglasses to shop from, there will defiantly be one for you, from polarised and wraparound, to aviators, for men and women.
Liive Vision is an independent, classic driven brand aimed at bringing together quality and authenticity.  Liive Vision is committed to delivering the highest quality products at a price you won't have to compromise your lifestyle for.
Liive Vision's manufacturing process starts in specialist factories creating the best frames. The shapes are purpose-built to optimise fit, feel and embody the latest fashion. Materials such as TR90 flex nylon frames and megol nosepieces offer premium comfort. Technologically advanced hardening, as well as heat and scratch-resistant coatings, are applied as part of the finishing touches before each pair of Liive sunglasses are given the final stamp of approval.
MANUFACTURER'S WARRANTY
Liive sunglasses have a 12-month warranty against manufacturers faults.
* General wear and tear is not covered under warranty
For more information about warranty click here:
LENS & FRAMES
The below lens and frame information is general details about the different types of lenses and frames available from Liive.
Specific lens and frame descriptions are available on each individual product description. Eg: Gloss Black/Grey Polarised Lenses. 
If you have any further questions please contact our customer service team at: support@justsunnies.com.au
LENSES
The Best Lenses - True high definition, optically corrected lenses that offer maximum protection against the suns harmful rays. Liive Sunglasses have 100% UV protection in all styles, and certain models offer the latest polarising technology to minimise glare in selected Liive Sunglass styles.
Liive lenses meet the Australian and New Zealand standard, with either category 2 or 3 lenses.
LENS CATEGORIES
Category 0 - These lenses are classed as fashion spectacles and not sunglasses. They provide limited or no UV protection.
Category 1 - These are not classed as sunglasses. They do provide limited protection from the sun and some UV protection. 
Category 2 - Category 2 lenses provide a medium level of sun glare reduction and good UV protection.
Category 3 - Category 3 lenses provide a high level of sun glare protection and good UV protection.
Category 4 - These are special purpose lenses that must not be used while driving at any time.
Most, if not all sunglasses sold by Just Sunnies are category 2 or 3 lenses. If you have questions about the lens category of your chosen style please do not hesitate to get in touch with our customer service team via email support@justsunnies.com.au or phone (07) 55350994.
FRAME 
Liive Sunglasses are dedicated to the art of individualism. Liive Sunglass series is designed to personalise your sunglass collection with the addition of unique artwork to some of your frames.
The Build - Its starts in specialised factories utilising the latest technologies.  Liive Sunglasses extra features are added such as metal inlays, unique frame finishes and stylised logo executions.
The Best Shapes - The shapes of Liive Sunglasses are purpose-built to optimise fit, feel, and fashionability.
The Best Frames - Liive Sunglasses use the finest materials such as flex TR90 nylon frames and megol nosepieces are all part of the offering.