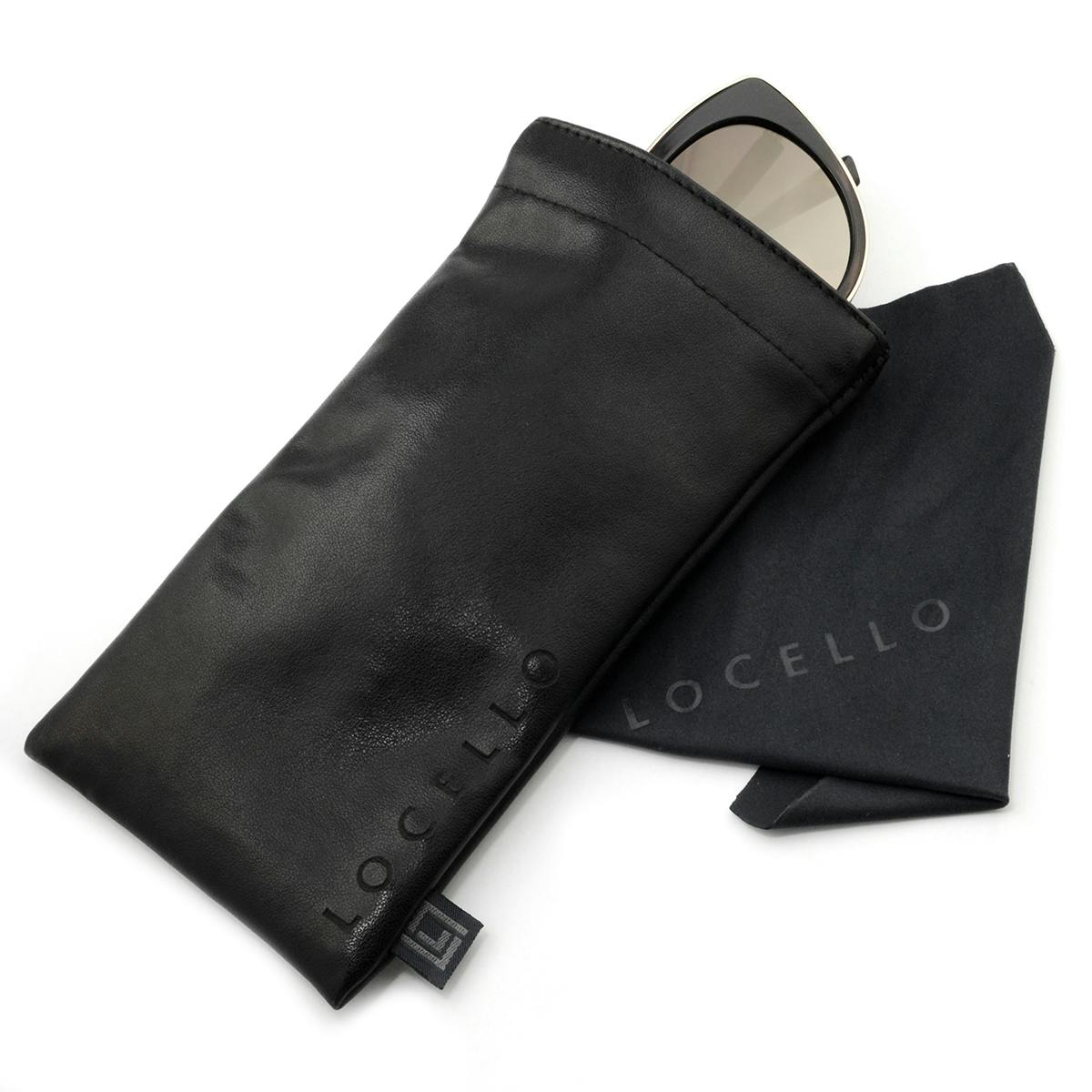 Tortoiseshell/Green Gradient Polarised Lenses
SIZE GUIDE
DESCRIPTION
The Locello Valentina sunglasses are a modern over sized geometric style designed to make you feel confident and fashionable. Fitted with Polarised lenses these sunglasses will protect you against the glare and the UV from the sun. Locello seeks to bring eyewear protection to the modern woman without sacrificing style.
FRAME FEATURES
SKU: 3886E
Frame: Plastic
Lenses: Category 3 Lenses, Polarised
Shape: Geometric, Oversize
PRODUCT INCLUDES
Soft snap top case
ABOUT THE BRAND
Shop an amazing range of Locello Sunglasses online at Just Sunnies. Locello polarised eyewear is a unique brand tailored for women, boasting elegance and quality. Shop the beautiful feminine collection of womens polarised sunglasses to eliminate glare from cars, roads, and water. Locello places high value on women who take care of themselves in order to live a balanced and gratifying life. Walking the everyday rhythms of family, love, work and leisure, Locello provides a sunglass for women that are customised for every occasion.
Recognising the importance of a stylish and affordable pair, without neglecting quality and protection, Locello offers a wide range of desirable sunglasses.
Established in the marketplace years ago, Locello eyewear has upheld its purpose of creating sunglasses that focus on the sharper details of design. Locello eyewear embodies a combination of vintage inspired and modern classic frames. Satisfying it's female following; Locello succeeds in providing sophistication, practicality and protection.
MANUFACTURER'S WARRANTY
Locello sunglasses have a 12-month warranty against manufacturers faults.
* General wear and tear is not covered under warranty
For more information about warranty click here:
LENS & FRAMES
The below lens and frame information is general details about the different types of lenses and frames available from Locello.
Specific lens and frame descriptions are available on each individual product description. Eg: Gloss Black/Grey Polarised Lenses. 
If you have any further questions please contact our customer service team at: support@justsunnies.com.au
LENSES
Complying with Australian and New Zealand UV standards, Locello provides a classic & sophisticated range of 100% UV protected and polarised women's sunglasses. Created with shatterproof polycarbonate Lenses, Locello boasts great optical clarity and protection.
LENS CATEGORIES
Category 0 - These lenses are classed as fashion spectacles and not sunglasses. They provide limited or no UV protection.
Category 1 - These are not classed as sunglasses. They do provide limited protection from the sun and some UV protection. 
Category 2 - Category 2 lenses provide a medium level of sun glare reduction and good UV protection.
Category 3 - Category 3 lenses provide a high level of sun glare protection and good UV protection.
Category 4 - These are special purpose lenses that must not be used while driving at any time.
Most, if not all sunglasses sold by Just Sunnies are category 2 or 3 lenses. If you have questions about the lens category of your chosen style please do not hesitate to get in touch with our customer service team via email support@justsunnies.com.au or phone (07) 55350994.
FRAMES
All Locello Eyewear plastic frames are created from high strength and hardwearing polycarbonate materials. All Metal frames are made from nickel silver.