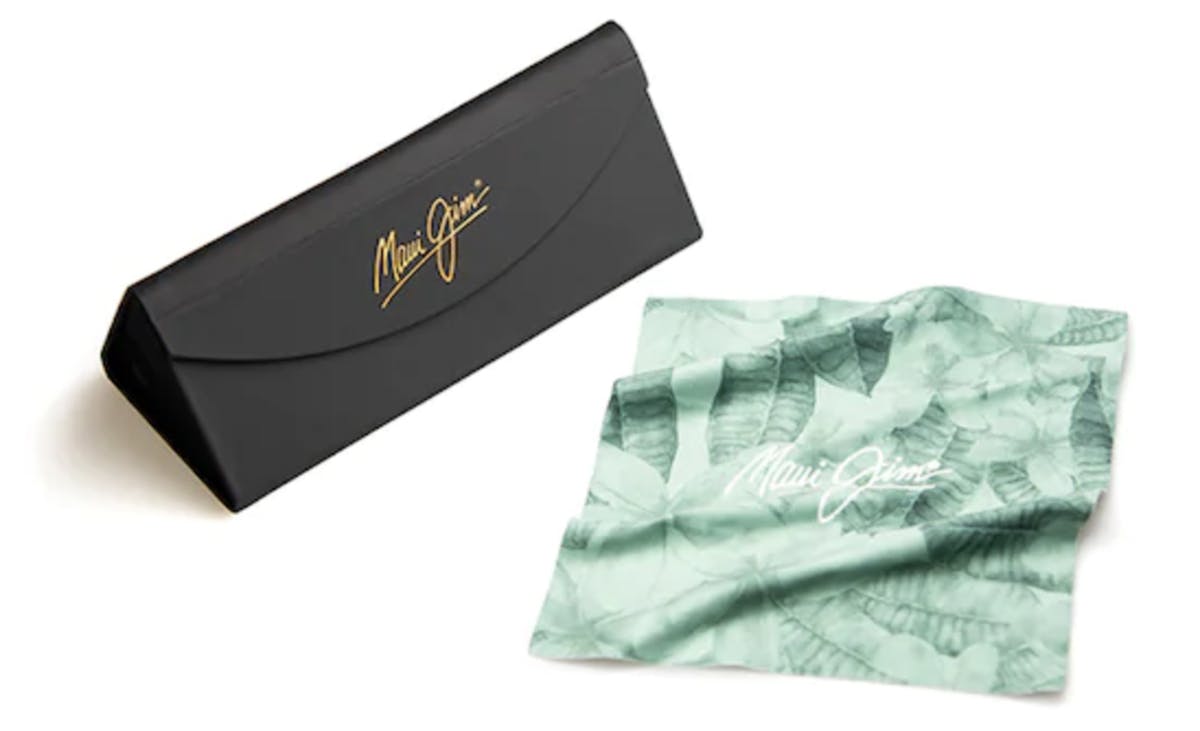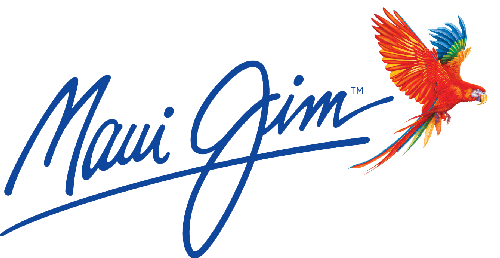 Matte Blue/Blue Hawaii Polarised Lenses
Ships within 2 weeks
Sign up to be notified when this item arrives.
SIZE GUIDE
DESCRIPTION
It doesn't get much more sleek and sophisticated than Maui Jim Kaupo Gap sunglasses.Maui Jim's mission is to uncover the importance of high quality eyewear. All Maui Jim sunglasses feature the signature PolarisedPlus technology which blocks out reflected glare from every angle. This helps the sun seekers stop the glare and harmful UV rays on a daily basis.
FRAME FEATURES
SKU: B43703M
Frame: Plastic
Lenses: Category 3 Lenses, Mirrored Lens, Polarised
Shape: Aviator, Square
PRODUCT INCLUDES
Case and cleaning cloth
PERFECT FOR
Fishing/Watersports
ABOUT THE BRAND
Shop the full range of Maui Jim sunglasses available online at Just Sunnies Australia with Free Express Shipping* and Afterpay. Famous for their premium polarised lenses with brilliant colour clarity, Maui Jim sunglasses are available to purchase with Fast Delivery and Zippay. Maui Jim is the fastest growing premium polarised sunglass manufacturer in the world, combining PolarisedPlus2 lens technology with superb fashion for women and men. See the extensive collection of rimless, rectangular and wrap around styles fitted with beautifully coloured, vibrant lenses specifically designed for every weather condition. Maui Jim believes colour and light is the key to human experience, with a mission to spread aloha through sublime colour clarity and detail.
Born on the sunny beaches of Maui, Hawaii in 1980, the company saw a need in the market for technology that could combat strong glare and harmful UV while producing vivid, clear colours of the island life. Three elements in the design of the Maui Jim multi-layer PolarisedPlus lens ensure a complete solution to glare. With glare out of the way, more usable light is transmitted to the eyes for the best visual acuity, contrast and colour. No other sunglass offers the same level of visual clarity, protection and colour enhancement as the technology in Maui Jim sunglasses.
Maui Jim recognises that the nature of the sun is imperative to the continual development of the brand and technology. Acknowledging all forms of work, play and relaxation associated with the outdoors, Maui Jim takes their cues from the sun and endlessly strives to advance their lens technology while enhancing lifestyle and human experience.
MANUFACTURER'S WARRANTY
Maui Jim sunglasses have a 2-year warranty against manufacturers faults. Nose pads and temples are free as long as the parts are available.
* General wear and tear is not covered under warranty
For more information about warranty click here:
LENS & FRAMES
The below lens and frame information are general details about the different lenses and frames available from Maui Jim. Specific lens and frame descriptions are available on each individual product description. Eg: Gloss Black/Grey Polarised Lenses. If you have any further questions please contact our customer service team at: support@justsunnies.com.au

LENSES
Maui Jim Lenses are some of the best in the business. With patented technology that very few brands come close to. Maui Jim lenses have premium level technology inside of them, that once they're on, you don't really want to take them off. The optical clarity of Maui Jim Lenses combined with a waterproof oleophobic coating, anti-reflective treatment, polarising, bi gradient mirror and a scratch-resistant layer… could you want any more? Below is a little bit more about these features and why together they make an unbeatable Lens.
Waterproof Oleophobic Coating- This is a coating used both inside and out that repels water, dirt, dust, sweat, rain, snow and other things that can end up on your lens, which makes cleaning them easy as ever.
Anti-reflective treatment- This is a layer on the inside of the lens that absorbs glare from behind instead of reflecting glare back into the eye.
Polarised- All Maui Jim Sunglasses are polarised, which for those of you who don't know, is a layer in the lens that cuts out 99.9% of reflective glare.
Bi Gradient Mirror- The Bi Gradient Mirror is designed to reflect away glare while not forcing you to look through the extra layer. Mirrored at the top and bottom of the lens it reflects away glare from the top and bottom while still providing all-over protection.

LENS COLOURS
Neutral Grey Maui Jim's Neutral Grey Lenses are the darkest available in the Maui Jim Range and are best in bright, direct sunlight, they provide the highest available light reduction for rich colour and contrast.
HCL® Bronze These are best in full sun to overcast situations, as they provide excellent colour contrast for everyday variable conditions. Great if you love a warm, subtle bronze tint. The HCL® Bronze Lens brightens and enhances colours making it easier to see in low light conditions.
Maui Rose™ This is similar to the HCL Bronze lens and is great for everyday variable conditions. The Maui Rose™ Lens is excellent for fast-moving sports and provides a subtle rose tint. The Maui Rose™ tint provides a height contrast of colours in low light conditions.
Maui HT™ The Maui Jim High Transmission Lens is the lightest colours lens you will get in a Maui Jim. Best used for the times when most lenses would be too dark. This Lens provides even more contrast and colour enhancement for early morning, late afternoon and foggy days. The Maui HT™ Lens brightens and provides high contrast colour making it easier to see in low light conditions.
Blue Hawaii A stylish blue flash mirror coating applied to the outside surface of the PolarisedPlus2 Neutral Grey lenses. Offering the same astounding colour enhancement and clarity as the other Maui Jim lenses, the Blue Hawaii lenses reduce the amount of light that passes through, eliminates glare and heightens colour.
MauiReaders® Maui Jim Readers are great and have a hidden bi-focal in lightweight polycarbonate. You cannot see the additional power from the outside of the lens. Available in two of Maui Jim's best selling styles, Ho'okipa and the Makaha, the Maui Readers solve the problem of swapping back and forth between your glasses and your sunglasses. Imagine being able to read your book, tie a fishing knot, and change the radio station in the car without having to think twice about it, all of these are now possible without having to change to your reading glasses. Built into the PolarisedPlus technology and available in +1.50, +2.00 and +2.50, Maui Jim has got your back.

LENS MATERIALS
Polycarbonate - When durability and protection against shattering at priority, polycarbonate will stand up to your most intense activities. This lens is scratch and impact-resistant, as well as being injection moulded for crisp optics - the lightest choice for long days in the sun.
SuperThin (ST) Glass - When clarity is the priority, SuperThin Glass provides the best optics available as well as being both durable and scratch-resistant. Maui Jim's SuperThin Glass is 20% thinner and lighter in weight than the standard laminated glass lenses for long-wearing comfort.
Maui Evolution Lenses - The perfect lens for an active lifestyle, Maui Evolution uses the best properties of Super This Glass and Polycarbonate fusing the technology of both together for an extremely lightweight, and scratch-resistant lens with high-performance optics.

LENS CATEGORIES
Category 0 - These lenses are classed as fashion spectacles and not sunglasses. They provide limited or no UV protection.
Category 1 - These are not classed as sunglasses. They do provide limited protection from the sun and some UV protection. 
Category 2 - Category 2 lenses provide a medium level of sun glare reduction and good UV protection.
Category 3 - Category 3 lenses provide a high level of sun glare protection and good UV protection.
Category 4 - These are special purpose lenses that must not be used while driving at any time.
Most, if not all sunglasses sold by Just Sunnies are category 2 or 3 lenses. If you have questions about the lens category of your chosen style please do not hesitate to get in touch with our customer service team via email support@justsunnies.com.au or phone (07) 55350994.

FRAMES
Nylon - A Strong and lightweight option, crafted with cellulose acetate propionate in an array of brilliant colours and densities, resulting in ultimate durable and flexible nylon versatility.
Metal - Choose from some high-performance metals, like titanium, stainless steel and bronze, each delivering a unique combination of strength, lightness and style.
MauiFlex™ - Memory Metal A flexible metal that "remembers" your fit and retains its shape longer than any other traditional metal frame. Durable, lightweight, and available in a variety of frame finishes.