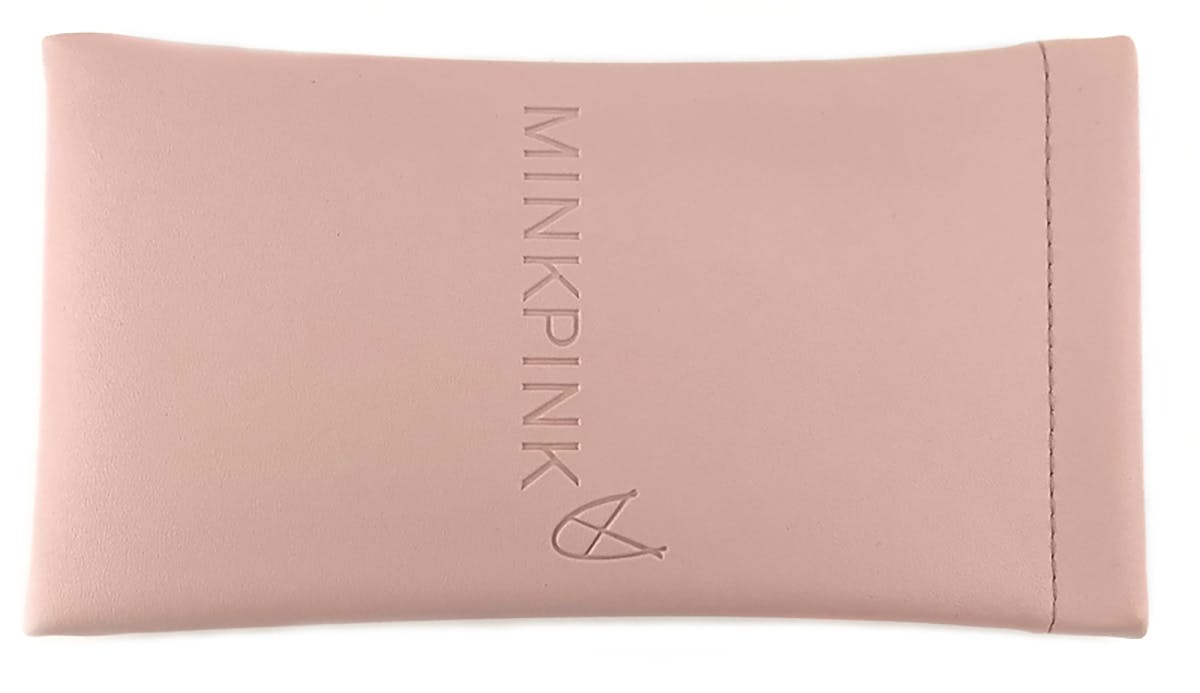 FRAME FEATURES
SKU: 2008204
Frame: Plastic
Lenses: Category 2 Lenses, Graduated Lens, Non-Polarised Lens
Shape: Geometric, Petite
PRODUCT INCLUDES
Soft snap top case
ABOUT THE BRAND
Shop the largest range of Minkpink Sunglasses online at Just Sunnies. Minkpink eyewear creates an image of class and sophistication, representing women of the 21st century. Minkpink is focused on designing collections for women who elude confidence and enjoy looking fabulous. The daring designs and bold creations are fashion statements in themselves and are no longer considered accessories to an outfit, but necessities.
Minkpink Sunglasses are consistently producing the latest and greatest styles that fashion has to offer. Minkpink encompasses fabulous, bold and bright colours that stand out while still keeping within the trendy scope. Creating vintage styles like the aviator and wayfarer with a Minkpink quirky twist, the collection will have you feeling daring and on trend.
Minkpink designs are popular among female celebrities because the collection is driven towards successful, independent women who exude tremendous amounts of confidence. Minkpink sunglass designs are high class and highly affordable with Just Sunnies.
Just Sunnies are proud to represent Mink Pink eyewear by having the complete range available at discounted prices.
MANUFACTURER'S WARRANTY
Minkpink sunglasses have a 12-month warranty against manufacturers faults.
* General wear and tear is not covered under warranty
For more information about warranty click here:
LENS & FRAMES
The below lens and frame information is general details about the different types of lenses and frames available from Minkpink. Specific lens and frame descriptions are available on each individual product description. Eg: Gloss Black/Grey Polarised Lenses. If you have any further questions please contact our customer service team at: support@justsunnies.com.au
LENSES
Acrylic Lenses - With great optical quality, Mink Pink lenses are providing something nice to look through as well as maximum ultra-violet protection in compliance with international sunglass standards. 
LENS CATEGORIES
Category 0 - These lenses are classed as fashion spectacles and not sunglasses. They provide limited or no UV protection.
Category 1 - These are not classed as sunglasses. They do provide limited protection from the sun and some UV protection. 
Category 2 - Category 2 lenses provide a medium level of sun glare reduction and good UV protection.
Category 3 - Category 3 lenses provide a high level of sun glare protection and good UV protection.
Category 4 - These are special purpose lenses that must not be used while driving at any time.
Most, if not all sunglasses sold by Just Sunnies are category 2 or 3 lenses. If you have questions about the lens category of your chosen style please do not hesitate to get in touch with our customer service team via email support@justsunnies.com.au or phone (07) 55350994.
FRAME
Polycarbonate - Mink Pink plastic frames are extremely impact resistant, durable and lightweight plastic material. 
Nickel Silver - Mink Pink metal frames are extremely durable, they are made using a flexible metal material with a hypoallergenic nickel-free coated finish.