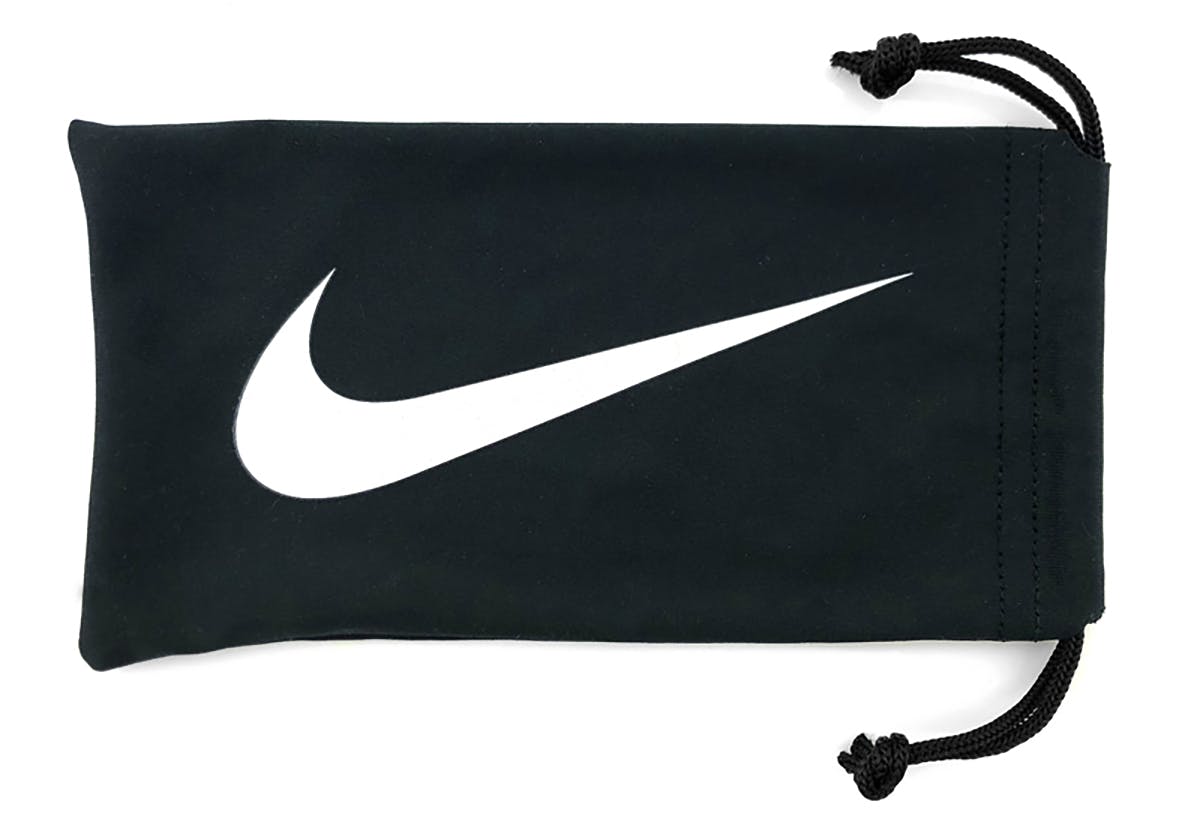 FRAME FEATURES
SKU: NS458424518009
Frame: Plastic
Lenses: Mirrored Lens, Non-Polarised Lens
Shape: Wrap Around
PRODUCT INCLUDES
Microfibre bag
PERFECT FOR
General Sports, Running/Cycling
ABOUT THE BRAND
Shop the unbeatable range of Nike Sunglasses and Nike SB Sunglasses online at Just Sunnies, complete your purchase with Afterpay or Zippay. Nike Eyewear offers the best quality in sports sunglasses and the latest polarised lens technology to help you achieve superior performance in your sport of choice, enjoy Fast Delivery and Free Express Shipping* within Australia. A range of unisex designs is available to shop for all sport-driven people, check out the best selling Rabid and Adrenaline sunglasses. 
After huge success in shoes, equipment and apparel, Nike turned their heads to performance sunglasses. Nike sunglasses are aimed at an international market of athletic consumers looking for high-quality sunglasses that have become synonymous with style, comfort and performance. The ultimate sports eyewear brand Nike Vision has also released a range of sunglasses called Nike SB inspired by the active lifestyle of a skater. The aim of the brand was to create a selection of eyewear that will close the gap between sport and style.
Nike Vision eyewear continues to be the preferred choice for a growing number of elite athletes around the world coming from a vast contrast of sporting backgrounds. Surging with fashion and energized with state-of-art high-tech features, these action-packed sports glasses are up to the challenge—and deliver it with the utmost style. Nike Vision sunglasses are high impact resistant and strong enough to last an entire tennis match, volleyball match or baseball game. Sporty but classic, Nike Vision designs are perfect - anytime, anywhere.
Take the plunge and engage in Nike Vision sunglasses. Just do it.
MANUFACTURER'S WARRANTY
Nike sunglasses have a 2-year warranty against manufacturers faults.
* General wear and tear is not covered under warranty
For more information about warranty click here:
LENS & FRAMES
The below lens and frame information is general details about the different types of lenses and frames available from Nike. Specific lens and frame descriptions are available on each individual product description. Eg: Gloss Black/Grey Polarised Lenses. If you have any further questions please contact our customer service team at: support@justsunnies.com.au
LENSES
Polarised - Nike MAX Polarised technology significantly reduces intense glare as a result of when sunlight hits a flat, reflective surface. This tint neutralises the reflective light waves, giving you the ability to see through glare.
Flying Lenses - Nike Flying Lenses are attached at only one or two locations on the frame. The rest is free, so air flows between the lens and the frame and heat escapes. Flying lenses stay in place even when the frame flexes, for consistently superb optics. This all results in reduced lens fogging while still maintaining adequate sun protection
LENS CATEGORIES
Category 0 - These lenses are classed as fashion spectacles and not sunglasses. They provide limited or no UV protection.
Category 1 - These are not classed as sunglasses. They do provide limited protection from the sun and some UV protection. 
Category 2 - Category 2 lenses provide a medium level of sun glare reduction and good UV protection.
Category 3 - Category 3 lenses provide a high level of sun glare protection and good UV protection.
Category 4 - These are special purpose lenses that must not be used while driving at any time.
Most, if not all sunglasses sold by Just Sunnies are category 2 or 3 lenses. If you have questions about the lens category of your chosen style please do not hesitate to get in touch with our customer service team via email support@justsunnies.com.au or phone (07) 55350994.
FRAME
Ventilated Nose Bridge
Nike's ventilated rubber nose bridge contains several micro cut-outs, these are gaps in the bridge that promote airflow from underneath and reduce fogging. The unique shape also helps keep the frame stay in place.
• Integrated ridged design facilitates airflow and heat exchange
• Aids in reducing lens fogging

• Moulded non-slip rubber enhances grip while perspiring
• Moulds to the contours of the nose for a customised fit

Occipital Fit Temples
• Temples are curved to fit the contours of the head
• Temple tips are tapered to gently grasp the occipital bone behind the ear
• More secure and comfortable fit