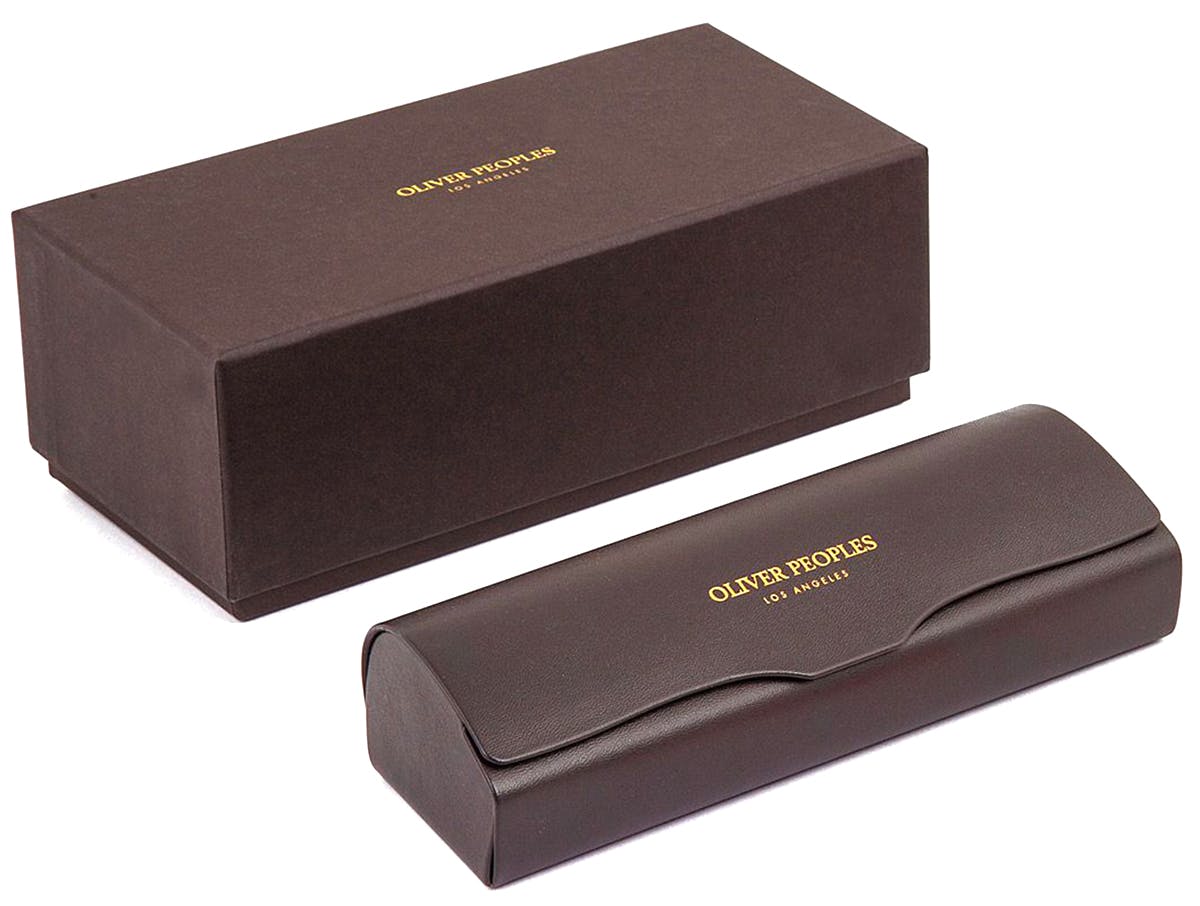 Oliver Peoples
Oliver OV5393SU
Black Diamond/Carbon Grey Lenses
SIZE GUIDE
DESCRIPTION
The Oliver OV5393SU sunglasses by Oliver Peoples are a trendy, masculine style that will suit anyone. With an origin embedded in the unique culture of Los Angeles, Oliver Peoples eyewear has influences of fashion, film, art and music incorporated into their timeless designs.
FRAME FEATURES
SKU: 5393SU1669R554
Frame: Plastic
Lenses: Category 3 Lenses, Glass Lens, Non-Polarised Lens
Shape: Square, Wayfarer
PRODUCT INCLUDES
Protective case
ABOUT THE BRAND
Shop the selection of Oliver Peoples sunglasses for men and women online at Just Sunnies, enjoy Fast Delivery and Free Express Shipping* within Australia. The collection of Oliver Peoples eyewear shares a sophisticated appeal designed for those who favour a vintage aesthetic, complete your purchase with Afterpay or Zippay. With an origin embedded in the unique culture of Los Angeles, Oliver Peoples eyewear has influences of fashion, film, art and music incorporated into their timeless designs. These elements along with an obsession with service and exceptional craftsmanship have resulted in superior products with a consistent and distinctive style including classic round, rectangular and square shapes throughout the range. Featuring an array of natural tortoise shell hues and subtle details, the collection of Oliver Peoples sunglasses always remains true to their timeless and sophisticated approach to eyewear.
The first Oliver Peoples designs were inspired by an estate collection of vintage American-made eyewear during the 1980s which has remained a driving ethos behind the brand's heritage style. Rather than following the futuristic styles and colourful geometric shapes that dominated the eyewear industry in the late '80s, Oliver Peoples collection of eyewear remained true to a sophisticated and intellectual aesthetic that transcends into their collections today. With careful attention to detail, sculpting and perfecting the materials to achieve a balanced and refined product, Oliver Peoples is an acclaimed luxury brand with an unparalleled vintage aesthetic and Hollywood feel.
MANUFACTURER'S WARRANTY
Oliver Peoples sunglasses have a 2-year warranty against manufacturers faults.
* General wear and tear is not covered under warranty
For more information about warranty click here:
LENS & FRAMES
The below lens and frame information is general details about the different types of lenses and frames available from Oliver Peoples. Specific lens and frame descriptions are available on each individual product description. Eg: Gloss Black/Grey Polarised Lenses.  If you have any further questions please contact our customer service team at: support@justsunnies.com.au
LENSES
Oliver Peoples lenses offer 100% UV protection and meet the Australian and New Zealand standards, with either a category 2 or 3 lens. Oliver Peoples sunglass lenses come in a range of polarised and non-polarised lenses with some also feautring a G15 lens which ensures better clarity and colour contrast. All Oliver Peoples sunglasses have scratch resistent crystal lenses.
LENS CATEGORIES
Category 0 - These lenses are classed as fashion spectacles and not sunglasses. They provide limited or no UV protection.
Category 1 - These are not classed as sunglasses. They do provide limited protection from the sun and some UV protection. 
Category 2 - Category 2 lenses provide a medium level of sun glare reduction and good UV protection.
Category 3 - Category 3 lenses provide a high level of sun glare protection and good UV protection.
Category 4 - These are special purpose lenses that must not be used while driving at any time.
Most, if not all sunglasses sold by Just Sunnies are category 2 or 3 lenses. If you have questions about the lens category of your chosen style please do not hesitate to get in touch with our customer service team via email support@justsunnies.com.au or phone (07) 55350994.
FRAMES
Oliver Peoples sunglasses are made in Italy using quality acetate and metal. Acetate is a durable and long lasting material that leaves a glossy transparent finish and has a versatile structure that can be heated and bent to create a better fit.