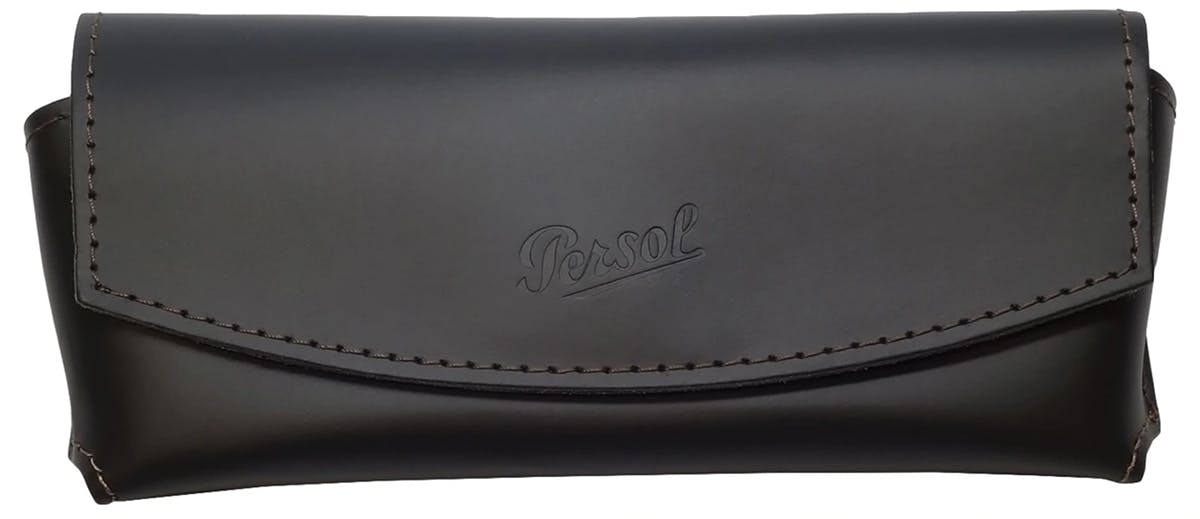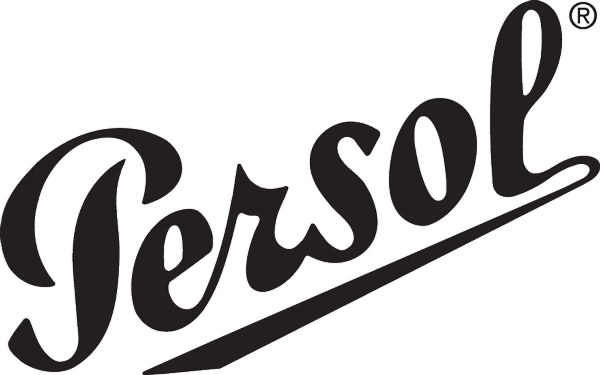 Terra Di Siena/Light Blue Lenses
SIZE GUIDE
DESCRIPTION
The Persol PO3268S Terra Di Siena sunglasses are a rectangular fit designed to suit both men and women. Handcrafted and designed in Italy offering an impeccable fit. Fitted with crystal tempered light blue lenses, these sunglasses will protect you against the suns harmful UV Rays and also provide clear and crisp vision. This classy and stylish design is a trend you don't want to miss out on.
FRAME FEATURES
SKU: 3268S965653
Frame: Plastic
Lenses: Category 2 Lenses, Non-Polarised Lens
Shape: Rectangular
PRODUCT INCLUDES
Soft leather case
PERFECT FOR
Lifestyle
ABOUT THE BRAND
Shop the full range of Persol Sunglasses for men and women online at Just Sunnies, enjoy Fast Delivery and Free Express Shipping* in Australia. Persol is at the forefront of modern and innovative eyewear design with acetate gracefully aged to bring the height of quality to every Persol wearer, complete your purchase with Afterpay or Zippay. Persol offers eyewear with a timeless appeal and premium lens technology with its selection of polarised sunglasses in a variety of sophisticated shapes. Worn by A-list celebrities and featured in several Hollywood blockbuster films, Persol is an elegant alternative to eyewear that remains timeless.
Founded in 1917 by Giuseppe Ratti, Persol is an Italian luxury eyewear company. Persol was originally designed to create sunglasses that catered for athletes and pilots who required ultimate comfort, protection and clarity. Persol continues to carry on this desire to produce the perfect pair of sunglasses.
Persol was introduced to the United States in 1962 and had its first boutique store in Beverly Hill's famous Rodeo Drive in 1991. Persol has evolved to include a more feminine line of eyewear that has proved to be popular among famous models and actresses.
To this day, Persol remains a leading brand in eyewear innovation with their famous silver arrow now a trademark on all Persol designs.
MANUFACTURER'S WARRANTY
Persol sunglasses have a 2-year warranty against manufacturers faults.
* General wear and tear is not covered under warranty
For more information about warranty click here:
LENS & FRAMES
The below lens and frame information is general details about the different types of lenses and frames available from Persol. Specific lens and frame descriptions are available on each individual product description. Eg: Gloss Black/Grey Polarised Lenses. If you have any further questions please contact our customer service team at: support@justsunnies.com.au
LENSES 
Crystal Lenses are a point of pride for Persol. Representing quality and excellence, most models use lenses made from the most precious optical material of natural origin guaranteeing protection and visual clarity. Persol's crystal lenses are scientifically formulated to offer unsurpassed protection against the sun's harmful rays, absorbing radiation that can be harmful to the eyes.
Persol's Polarised lenses block the light reflected on sand, roads and water providing clear and relaxed vision in extreme environmental conditions. Persol's polarised lenses are built by inserting a very fine film of polarising organic material between two top quality, totally optically neutral crystal lenses that block the rays and offer the best possible vision
Persol offers a 1.8 super light polarised lens. A lens made from extra fine glass developed using new production techniques to shape and temper the glass. These lenses are more comfortable with a reduction in thickness from 2.2mm to 1.8m and a decrease in the weight.
LENS CATEGORIES
Category 0 - These lenses are classed as fashion spectacles and not sunglasses. They provide limited or no UV protection.
Category 1 - These are not classed as sunglasses. They do provide limited protection from the sun and some UV protection. 
Category 2 - Category 2 lenses provide a medium level of sun glare reduction and good UV protection.
Category 3 - Category 3 lenses provide a high level of sun glare protection and good UV protection.
Category 4 - These are special purpose lenses that must not be used while driving at any time.
Most, if not all sunglasses sold by Just Sunnies are category 2 or 3 lenses. If you have questions about the lens category of your chosen style please do not hesitate to get in touch with our customer service team via email support@justsunnies.com.au or phone (07) 55350994.
FRAME
Born out of a rich tradition of research and quality, a history of technological perfection and attention to fine detail, Persol glasses are in a class of their own. Made by hand with the highest materials from the crystal lenses to the acetates and metals in the frames, the iconic arrow and the hidden technologies beneath the surface. Persol's are more than just glasses, they are a work of art.