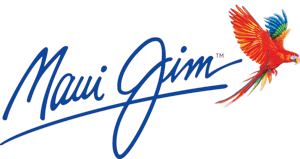 See the world as you've never seen before with Maui Jim Sunglasses. With a belief that colour and light are the keys to human experience, Maui Jim's collection of premium polarised eyewear delivers a visual experience unlike any other brand. Seeing a need in the market for technology that could combat intense glare while enhancing the brilliant colours of nature, Maui Jim engineered their exclusive PolarizedPlus2® lens technology which does just that. Colour, clarity and detail are at the forefront of the brand's exceptional lens technology, ensuring you will experience vivid colours, improved clarity and crisp details while protecting your eyes from UV and glare when wearing Maui Jim sunglasses.
Your favourite Maui Jim styles with readers.
Never compromise on protection from UV and glare with Maui Jim Readers. Explore best-selling Maui Jim styles with readers ranging from +1.5, +2.0, and +2.5 power so you can see clearly while receiving the complete Maui Jim lens experience.
Colour. Clarity. Detail.
All Maui Jim sunglasses feature the brand's exclusive PolarizedPlus2® lens technology which goes beyond blocking out glare and protecting your eyes from UV by enhancing colour, contrast and detail for an exceptional visual experience. With an aim to reveal and enhance the world's true vivid colours in detail, there is no polarised lens quite like Maui Jim.
About Maui Jim Lenses
Maui Jim has a lens for every light and weather condition, which comes down to four core base lens colours being Neutral Grey, HCL Bronze, Maui Rose and Maui HT. Ranging from lens colours to combat the brightest light and direct sunlight, to a lens that is designed for fast-moving sport, you can customise your Maui Jim experience by selecting which lens best suits your lifestyle. Meant to be worn on sunny and cloudy days, experience brilliant colour clarity while enhancing your surroundings when doing the things you love with polarised Maui Jim lenses.
Technologically advanced lens colours aren't the only benefit of Maui Jim lenses, each lens provides a high level of scratch resistance to enhance durability and long-term performance while being water and oil proof through oleophobic treatment. These features are found throughout every lens whether they are gradient or flash mirror lenses, including an anti-reflective treatment that works to reduce "bounce-back" glare your eyes might experience with other polarised lenses. Take your eyewear to the next level with Maui Jim's signature, coloured mirrored lenses that enhance your experience and look.
Explore Maui Jim Mirrored Lenses