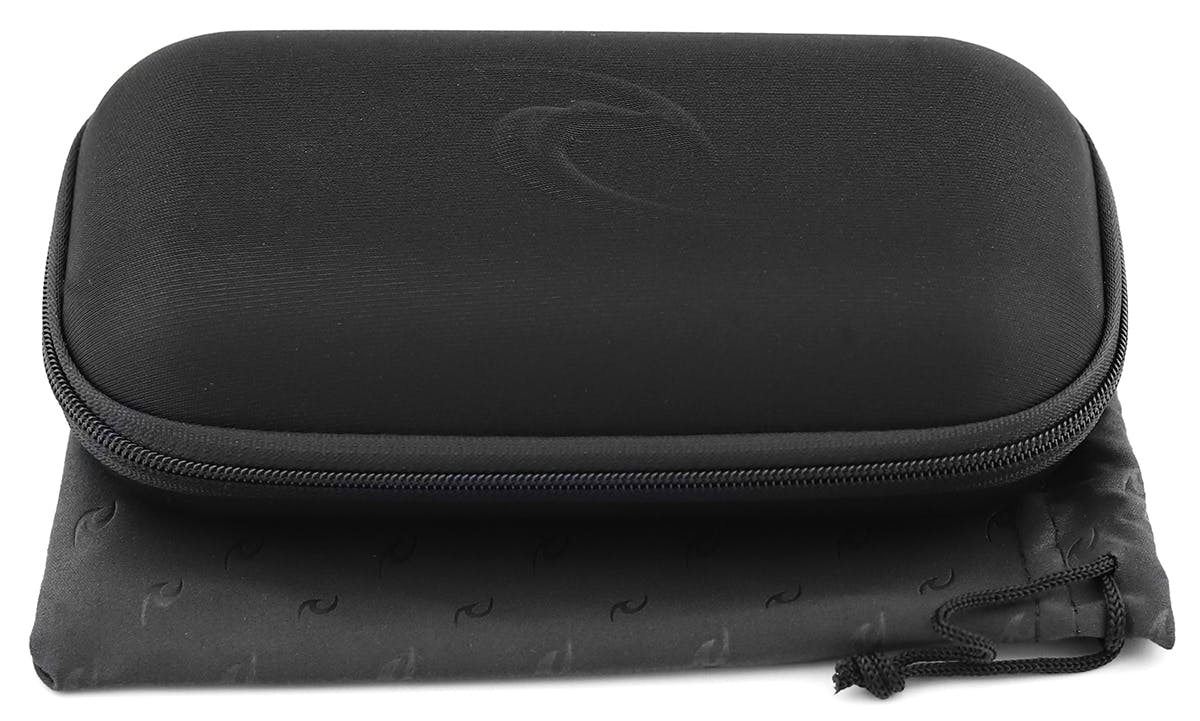 Matte Black/Grey Glass Polarised Lenses
$183.99 WITH CODE SUMMERLOVE
DESCRIPTION
The Varial sunglasses by Rip Curl feature a versatile and stylish shape that can be worth for sport or for leisure. Together with our variety of frame shapes, sizes and curves, plus lens colours and coatings, trim details and unique styling, Rip Curl Eyewear stand out from all the rest…
FRAME FEATURES
SKU: VSI4100783
Frame: Plastic
Lenses: Glass Lens, Polarised
Shape: Fashion Classic
PRODUCT INCLUDES
Case
PERFECT FOR
Lifestyle
ABOUT THE BRAND
Shop a great range of Rip Curl Sunglasses online at Just Sunnies. From Surfboards to Sunglasses, Rip Curl is Creating Waves of Excitement. Together with their variety of frame shapes and sizes as well as lens colours, polarised options and trim details, Rip Curl sunglasses standout from the rest of the market. For men and women these great shades tick all the boxes; comfort, style and value to buy right here.
The latest line of Rip Curl sunglasses maintains the dynamic features of previous collections but offer unique, innovative designs fresh for the picking. From super-sleek, wide-rimmed models to oversized, circular designs, Rip Curl has developed a model to suit every type of individual style.
A local surfer once commented: 'Rip Curl sunglasses would have to be the lightest sunnies ever, it's easy to forget you're wearing them. This means that a) you don't get red marks on your nose after cruising around in 'em all day, and b) you might occasionally paddle out still wearing them, and feel stupid.'
Rip Curl sunglasses are paving the way for future sunglass lines willing to take risks in order to achieve complete success.
MANUFACTURER'S WARRANTY
Rip Curl sunglasses have a 2-year warranty against manufacturers faults.
* General wear and tear is not covered under warranty
For more information about warranty click here:
LENS & FRAMES
The below lens and frame information is general details about the different types of lenses and frames available from Rip Curl. Specific lens and frame descriptions are available on each individual product description. Eg: Gloss Black/Grey Polarised Lenses. If you have any further questions please contact our customer service team at: support@justsunnies.com.au
LENSES
Glass Polarised – Epic Optical clarity, hardcore durability, shape retaining and elimination of 99.9% polarised glare, characteristics that only Barberini premium polarised glass lenses can give. Barberini glass polarised lenses are chemically harden for excellent impact resistance that pass experimental tests up to three times the norms. Glass weighs more then plastic, but with new technologies, these glass lenses are 20% lighter then standard glass lenses.
Tri-Pel Polarised – this exclusive Tri-Pel polarised lens combines the outstanding quality of the Carl Zeiss Vision polarised filter, eliminating 99.9% of polarised light. 
Polycarbonate and CR39 – Rip Curl/CSV Lenses are either Polycarbonate or CR39 Hard Resin available in Polarised and Standard.
LENSES
Polarisation – Sunlight travels in waves oscillating in all directions in 3 dimensional spaces, polarised light mostly travels in 2 dimensions, horizontally and vertically. Vertical light brings useful info to the eyes, colour and contrast. While horizontal light creates optical glare. When sunlight hits smooth surfaces such as water, snow, road or glass, it mainly reflects in a horizontal plane. This polarised light creates strong glare reducing visibility, contrast and disturbs true colour.
LENS CATEGORIES
Category 0 - These lenses are classed as fashion spectacles and not sunglasses. They provide limited or no UV protection.
Category 1 - These are not classed as sunglasses. They do provide limited protection from the sun and some UV protection. 
Category 2 - Category 2 lenses provide a medium level of sun glare reduction and good UV protection.
Category 3 - Category 3 lenses provide a high level of sun glare protection and good UV protection.
Category 4 - These are special purpose lenses that must not be used while driving at any time.
Most, if not all sunglasses sold by Just Sunnies are category 2 or 3 lenses. If you have questions about the lens category of your chosen style please do not hesitate to get in touch with our customer service team via email support@justsunnies.com.au or phone (07) 55350994.
FRAME 
Rip Curl frames use the latest technical advances in materials, fit, comfort, durability and innovation. Including precision moulded lightweight frames, handcrafted Italian acetate, ecological renewable frames, hydrophilic rubber and the new 'elasto touch' frame finish.