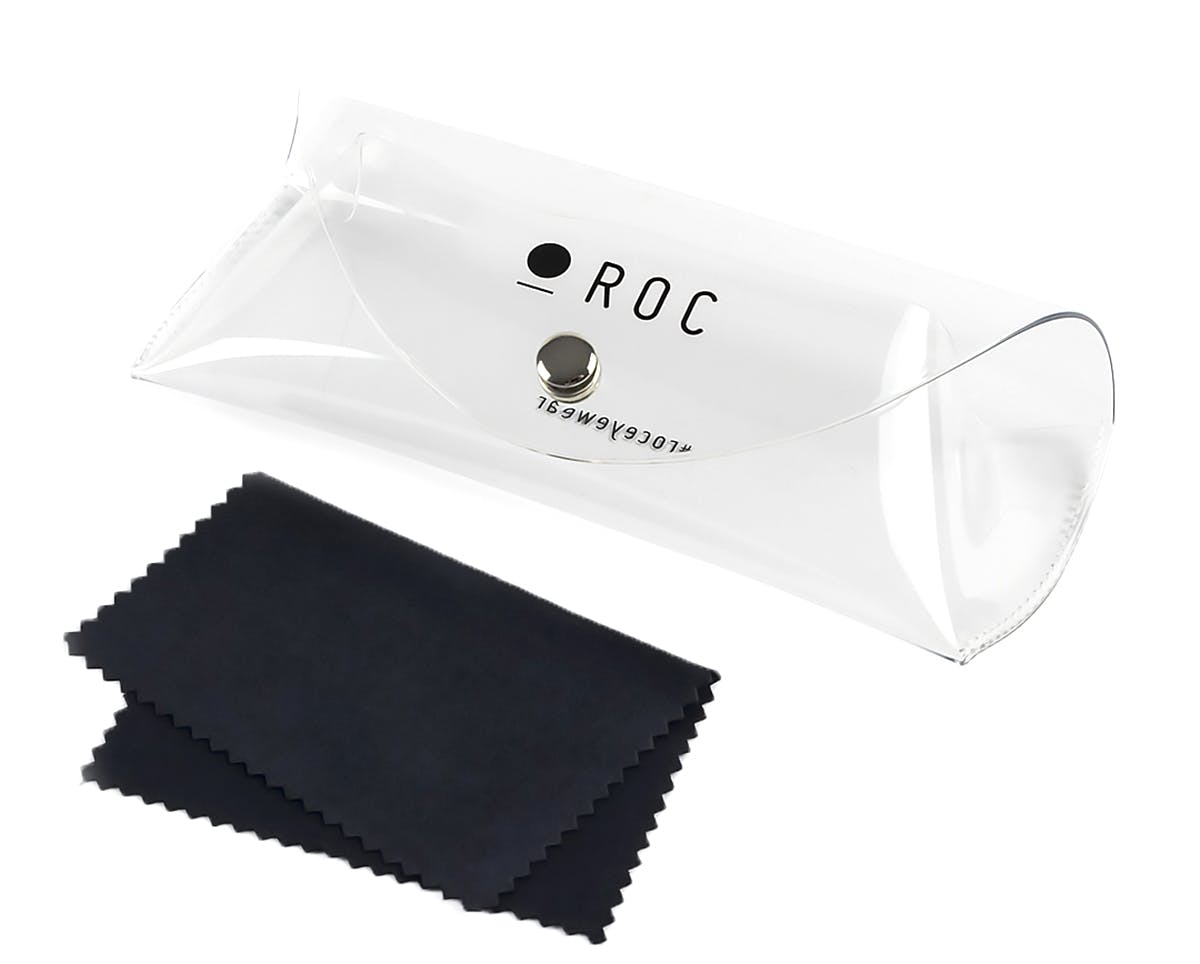 FRAME FEATURES
SKU: 870B21
Frame: Metal
Lenses: Blue Light, Category 0 Lenses, Non-Polarised Lens
Shape: Square
ABOUT THE BRAND
Shop an awesome range of ROC Sunglasses online at Just Sunnies. ROC Eyewear is more than a style accessory for women but rather an indispensable part of daily life. A simple way to describe ROC Eyewear's sunglass collection is fashion forward, simple and classic. The designs are timeless and are sure to be a success as they are manufactured with quality materials to ensure durability. ROC Eyewear is very passionate about sun safety and upholding the highest standards of UV protection with all of their frames.
ROC has grown to become an innovative player in the modern frame game with their fresh and directional take on eyewear design.
Since establishing itself in the marketplace some fourteen years ago, ROC Eyewear has always paid attention to the finer details of their sunglass designs. ROC creates eyewear with an influential take on modern and vintage inspired frames. ROC Eyewear is a well-established sunglass brand across Australia and New Zealand and provides a high quality sunglass, ahead of the latest trends.
MANUFACTURER'S WARRANTY
Roc Eyewear sunglasses have a 12-month warranty against manufacturers faults.
* General wear and tear is not covered under warranty
For more information about warranty click here:
LENS & FRAMES
The below lens and frame information is general details about the different types of lenses and frames available from Roc Eyewear.
Specific lens and frame descriptions are available on each individual product description. Eg: Gloss Black/Grey Polarised Lenses. 
If you have any further questions please contact our customer service team at: support@justsunnies.com.au
LENSES
All ROC Eyewear Lenses are made from high grade, optical-1-quality, shatterproof polycarbonate Lenses. Providing great optical clarity and Protection.
As well as being optically correct, ROC Sunglasses give you 100% UV Protection and comply with the Australian and New Zealand Standards UV Standards (AS/NZS 1067:2003)
LENS CATEGORIES
Category 0 - These lenses are classed as fashion spectacles and not sunglasses. They provide limited or no UV protection.
Category 1 - These are not classed as sunglasses. They do provide limited protection from the sun and some UV protection. 
Category 2 - Category 2 lenses provide a medium level of sun glare reduction and good UV protection.
Category 3 - Category 3 lenses provide a high level of sun glare protection and good UV protection.
Category 4 - These are special purpose lenses that must not be used while driving at any time.
Most, if not all sunglasses sold by Just Sunnies are category 2 or 3 lenses. If you have questions about the lens category of your chosen style please do not hesitate to get in touch with our customer service team via email support@justsunnies.com.au or phone (07) 55350994.
FRAMES
All ROC Eyewear plastic frames are made from high strength and hardwearing polycarbonate materials. All Metal frames are made from nickel silver.