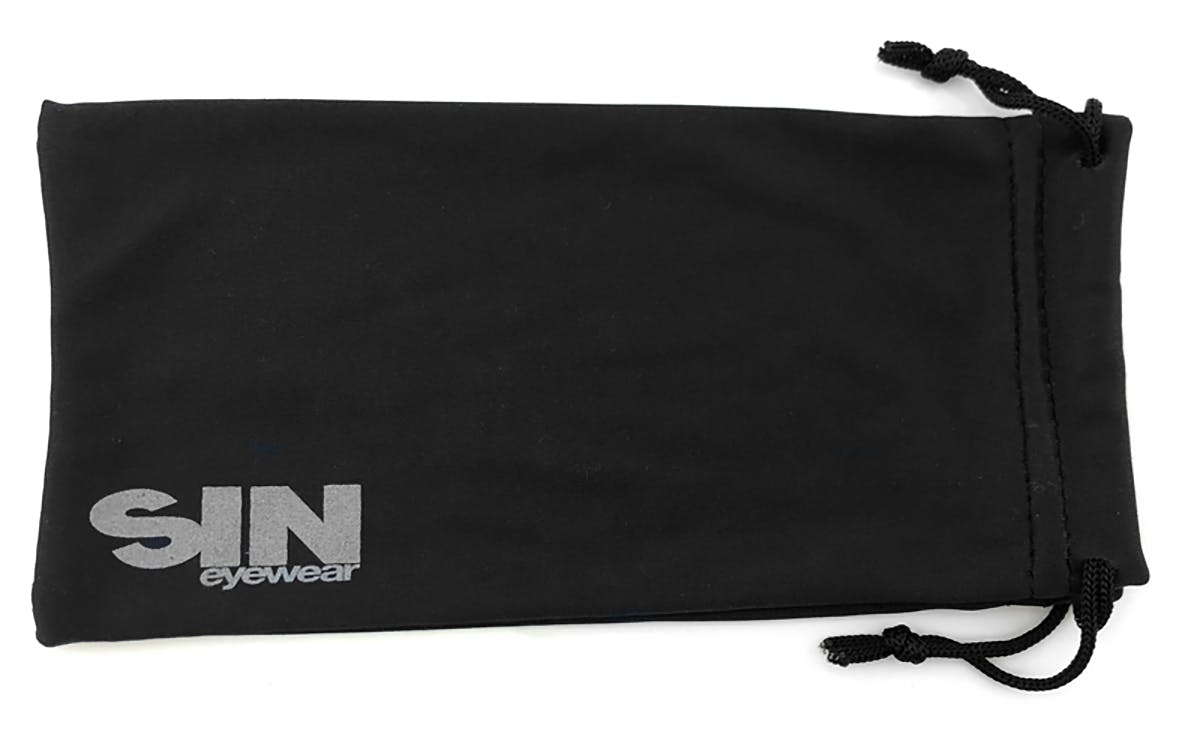 Storm Cloud/Smoke Polarised Lenses
DESCRIPTION
The Game Changer sunglasses by SIN are made from recycled plastic bottle caps making these a sustainable and ocean friendly product. SIN Eyewear's mantra is simple – to create on-trend and affordable eyewear collections without compromising on quality craftsmanship.
FRAME FEATURES
SKU: 1191204
Frame: Eco-friendly
Lenses: Category 3 Lenses, Polarised
Shape: Fashion Classic, Square
PRODUCT INCLUDES
Microfibre bag
ABOUT THE BRAND
Shop a massive range of SIN Sunglasses online at Just Sunnies. SIN Eyewear is inspired by the pristine coastline and legendary surf breaks of Eastern Australia. Tailored for the male beach goer, you'll be sure to find a classic piece to match your boardies. Shop a collection of polarised sunglasses for that extra protection and anti glare qualities.
Each collection is as diverse as the other made with quality materials including handmade acetate, plastic, metal and TR 90 frames harmonised with impeccable style. There is no competition for quality and cost efficiency in eyewear.
SIN Eyewear was created in 2011 with a vision to create quality eyewear with a focus on delivering a successful surf and leisure brand epitomising the Gold Coast lifestyle. Since then, SIN Eyewear has expanded its distribution across Australia into multi-branded stores without showing signs of stopping.
No matter where you live, wearing SIN Eyewear will make you feel like you're apart of the vision.
MANUFACTURER'S WARRANTY
Sin Eyewear sunglasses have a 2-year warranty against manufacturers faults.
* General wear and tear is not covered under warranty
For more information about warranty click here:
LENS & FRAMES
The below lens and frame information is general details about the different types of lenses and frames available from Sin. Specific lens and frame descriptions are available on each individual product description. Eg: Gloss Black/Grey Polarised Lenses. If you have any further questions please contact our customer service team at: support@justsunnies.com.au
LENSES
SIN Eyewear is created with quality category 3 lenses, the highest-level category and industry standard. SIN Eyewear provides styles with polarised lenses to reduce glare off water, snow, road and other surfaces. With a range of polarised and non-polarised eyewear to choose from, have confidence in knowing your eyes are protected with 100% UV protection lenses.
LENS CATEGORIES
Category 0 - These lenses are classed as fashion spectacles and not sunglasses. They provide limited or no UV protection.
Category 1 - These are not classed as sunglasses. They do provide limited protection from the sun and some UV protection. 
Category 2 - Category 2 lenses provide a medium level of sun glare reduction and good UV protection.
Category 3 - Category 3 lenses provide a high level of sun glare protection and good UV protection.
Category 4 - These are special purpose lenses that must not be used while driving at any time.
Most, if not all sunglasses sold by Just Sunnies are category 2 or 3 lenses. If you have questions about the lens category of your chosen style please do not hesitate to get in touch with our customer service team via email support@justsunnies.com.au or phone (07) 55350994.
FRAMES
SIN Eyewear frames are fitted with quality material for durability and strength. Fitted with materials such as handmade acetate, plastic, metal and TR 90, you can enjoy your sunglasses without worrying about them falling apart. With a wide range of colours and materials to choose from, you can find a pair of sunnies to suit just about any activity.