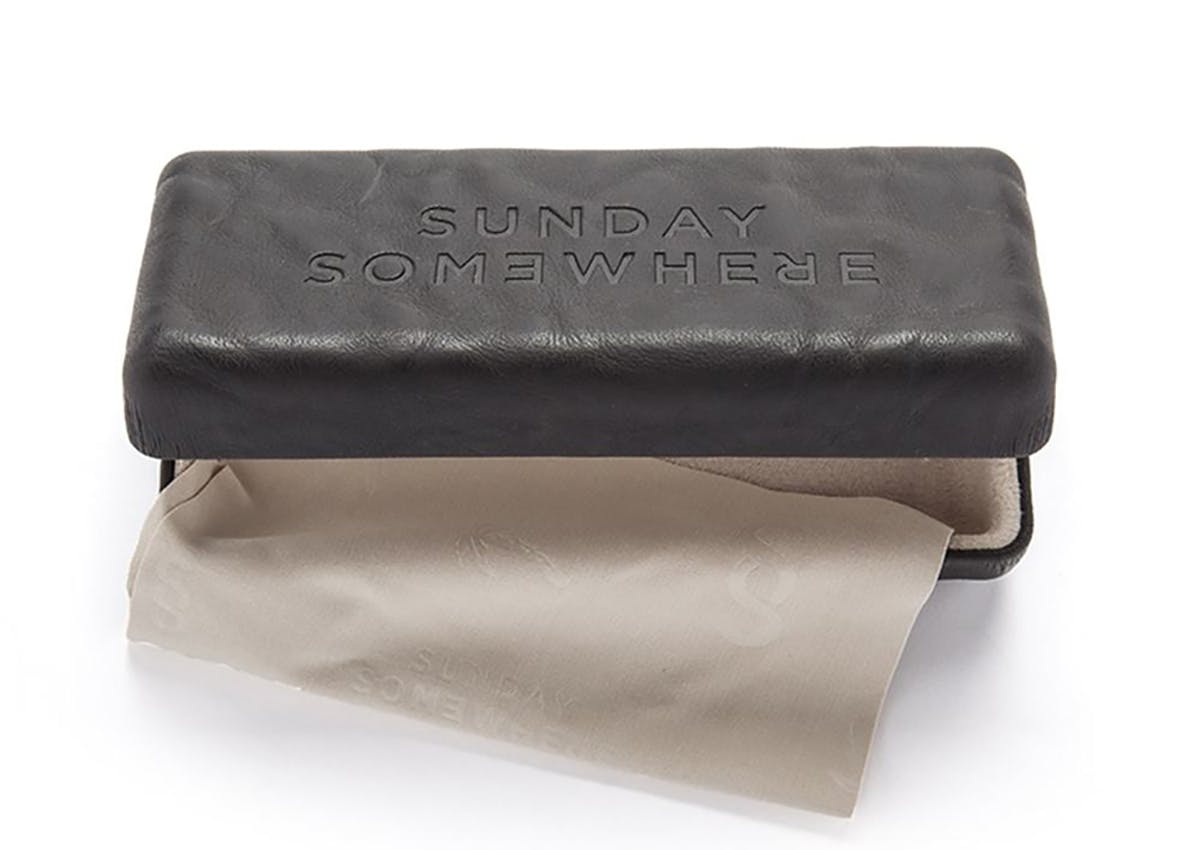 Pink Gold/Blush Gradient Lenses
Sorry, this item is no longer available.
You might be interested in
DESCRIPTION
The Sunday Somewhere Hunter Sunglasses are a cute round piece that you will love wearing all year round. Whether you have a vintage soul, or love a classic everyday look, Sunday Somewhere have created the perfect pair of sunnies to suit everyone.
FRAME FEATURES
SKU: 178BLU
Frame: Metal
Lenses: Category 2 Lenses, Graduated Lens, Non-Polarised Lens
Shape: Round
PRODUCT INCLUDES
Hard case and cleaning cloth
ABOUT THE BRAND
Shop the largest range of Sunday Somewhere Sunglasses online at Just Sunnies. Sunday Somewhere focuses on creating fun, exciting and unique frames, drawing ideas from both past and present. Women and men can shop a beautiful collection of exciting designs and colours to get heads turning. All sunglasses are beautifully crafted with the highest quality materials and offer 100% UV protection from the sun!
Originating from Sydney, Australia in 2010, Sunday Somewhere strives for quality, originality and timeless designs. Sunday Somewhere is inspired by their love for travel adventure and exciting new things. This reflects in their designs of vintage inspired frames with a fun and modern twist.
You'll have that Sunday lovin' feeling everyday in a pair of Sunday Somewhere shades!
MANUFACTURER'S WARRANTY
Sunday Somewhere sunglasses have a 12-month warranty against manufacturers faults.
* General wear and tear is not covered under warranty
For more information about warranty click here:
LENS & FRAMES
The below lens and frame information is general details about the different types of lenses and frames available from Sunday Somewhere. Specific lens and frame descriptions are available on each individual product description. Eg: Gloss Black/Grey Polarised Lenses. If you have any further questions please contact our customer service team at: support@justsunnies.com.au
LENSES
Sunday Somewhere provide wearers with the highest quality lenses made from Italian CR39 resin. All lenses offer 100% UV protection from the sun with great visual and colour clarity.
LENS CATEGORIES
Category 0 - These lenses are classed as fashion spectacles and not sunglasses. They provide limited or no UV protection.
Category 1 - These are not classed as sunglasses. They do provide limited protection from the sun and some UV protection. 
Category 2 - Category 2 lenses provide a medium level of sun glare reduction and good UV protection.
Category 3 - Category 3 lenses provide a high level of sun glare protection and good UV protection.
Category 4 - These are special purpose lenses that must not be used while driving at any time.
Most, if not all sunglasses sold by Just Sunnies are category 2 or 3 lenses. If you have questions about the lens category of your chosen style please do not hesitate to get in touch with our customer service team via email support@justsunnies.com.au or phone (07) 55350994.
FRAMES
Sunday Somewhere frames cut no corners. All frames are Italian Mazzucchelli Acetate Frames, crafted from the highest quality materials and finished with German OBE stop hinges. You really are wearing a piece of art in a pair of Sunday Somewhere sunglasses.