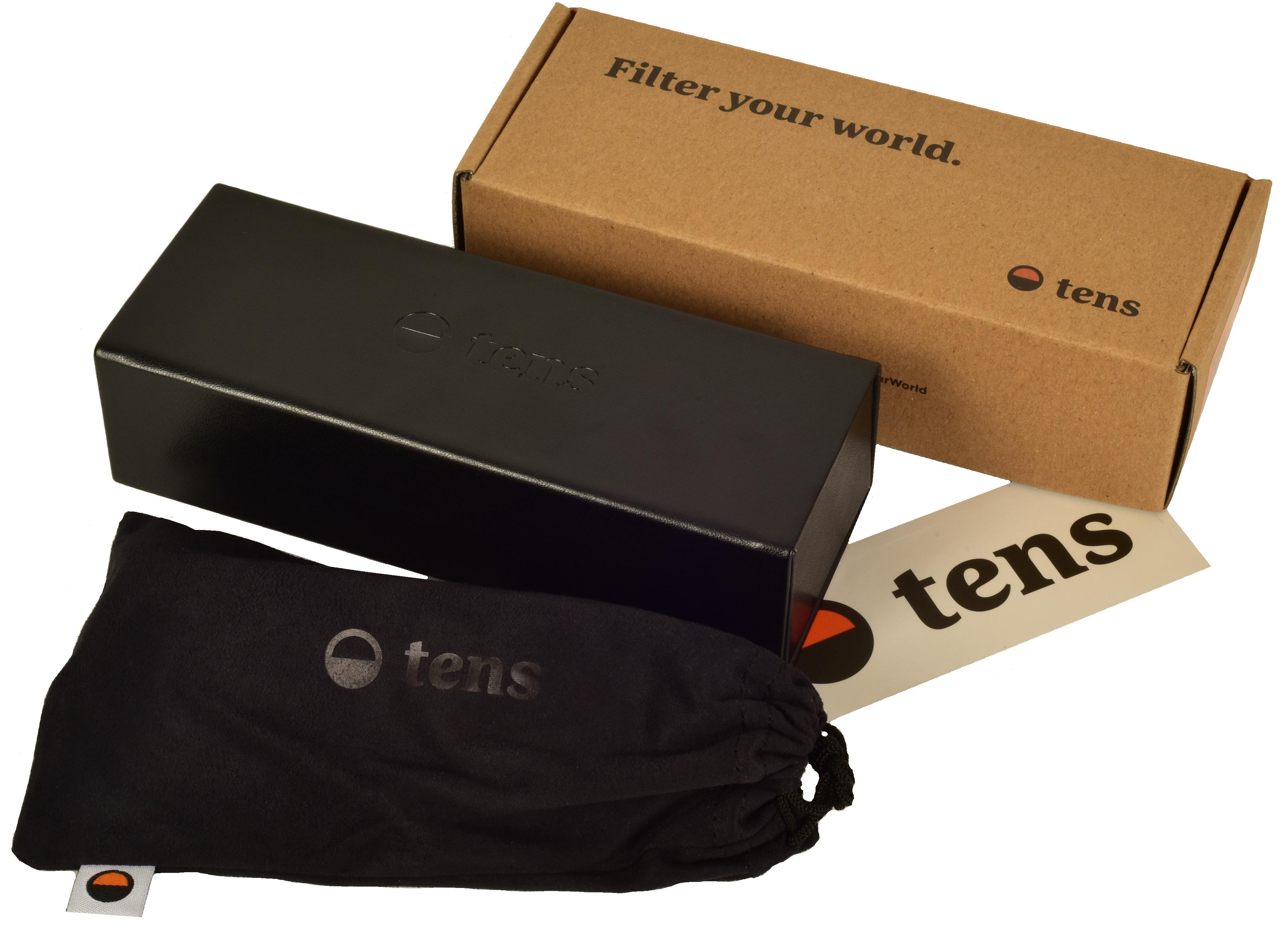 Brushed Gold/Tropic High Lenses
SIZE GUIDE
DESCRIPTION
The Tens Tommy sunglasses are designed in Scotland and are made from a featherweight stainless steel which offers durability and comfort. Fitted with the Tropic High Lenses, these sunglasses will offer protection against the harmful UV but also offer an experience just by looking through the lens. Tens has spent years customising their lenses in a dip dyed technique so consumers can look through almost what would be an instagram filter,
FRAME FEATURES
SKU: TOMGOLTR
Frame: Metal
Lenses: Category 2 Lenses, Graduated Lens, Non-Polarised Lens
Shape: Round
PRODUCT INCLUDES
Case and microfibre cleaning bag.
ABOUT THE BRAND
Shop the range of Tens Sunglasses online at Just Sunnies Australia, complete your purchase with Afterpay or Zippay. Developed by photographers, Tens offers premium eyewear for men and women with custom filter lenses at the core of their designs. The collection of Tens sunglasses includes casual lifestyles frames to fashionable silhouettes, all fitted with plant-based acetate frames and beautifully coloured custom filter lenses that will transform your view into a glowing paradise. With tints ranging from rich, warm hues to cooler cerulean tones, Tens lenses are all about superior clarity that allows you to see the world differently. Experience the ultimate filter with Tens sunglasses at Just Sunnies, enjoy Fast Delivery and Free Express Shipping* with every purchase.
The concept behind Tens arose from a road trip through the Scottish Highlands, and while sunglasses and Scotland seem like a strange match, this was the driving force behind the idea. Photographers Marty, Tom & Kris wanted to take the rich, warm colours they added to their photos and apply them in real life. By making eyewear with specially coloured filter lenses, Tens created a warm and uplifting viewing experience no matter where you are in the world. The innovative brand was established in 2014 and has made eyewear industry headlines ever since.
MANUFACTURER'S WARRANTY
Tens sunglasses have a 12-month warranty against manufacturers faults.
* General wear and tear is not covered under warranty
For more information about warranty click here:
LENS & FRAMES
The below lens and frame information are general details about the different lenses and frames available from Tens. Specific lens and frame descriptions are available on each individual product description. Eg: Gloss Black/Grey Polarised Lenses. If you have any further questions please contact our customer service team at: support@justsunnies.com.au

LENSES
All Tens sunglasses feature custom filter lenses that are developed by optical experts in France and are exclusively dip-dyed to Tens specifications. Tens lenses are scratch-resistant and provide 100% protection from UVA and UVB light, blocking all harmful rays while offering a unique viewing experience. All Tens lenses are a category 3, while the Topic High lens is a category 2 lens.

LENS CATEGORIES
Category 0 - These lenses are classed as fashion spectacles and not sunglasses. They provide limited or no UV protection.
Category 1 - These are not classed as sunglasses. They do provide limited protection from the sun and some UV protection. 
Category 2 - Category 2 lenses provide a medium level of sun glare reduction and good UV protection.
Category 3 - Category 3 lenses provide a high level of sun glare protection and good UV protection.
Category 4 - These are special purpose lenses that must not be used while driving at any time.
Most, if not all sunglasses sold by Just Sunnies are category 2 or 3 lenses. If you have questions about the lens category of your chosen style please do not hesitate to get in touch with our customer service team via email support@justsunnies.com.au or phone (07) 55350994.

FRAMES
Tens sunglasses are made with premium, handcrafted frames which are designed in Scotland. Each frame is designed to deliver a superior fit, finish and balance. Constructed from optical grade plant-based Italian acetate or lightweight, brushed stainless steel, Tens frames are durable and wearable.