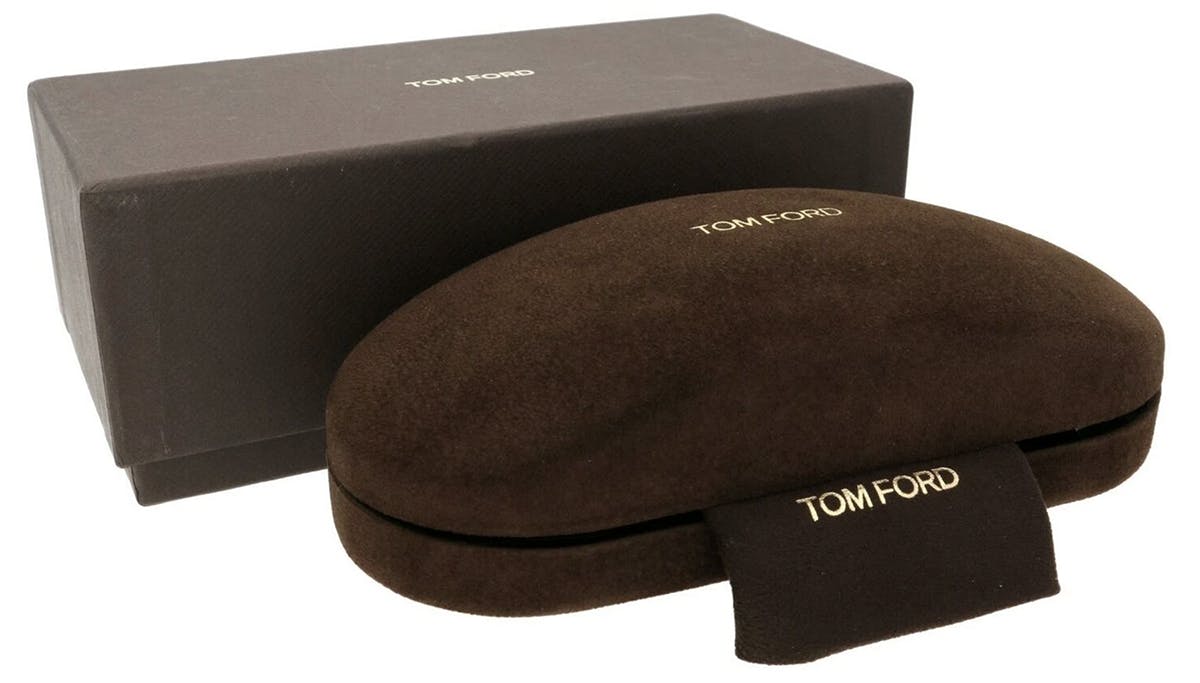 Gold/Brown Gradient Lenses
SIZE GUIDE
DESCRIPTION
The Tom Ford Veronica FT0684 sunglasses are a glamourous and sophiticated look that will keep you on your toes. Tom Ford Eyewear offers a selection of men's, women's, and unisex frames that are characterized by their luxury and distinctiveness. 
FRAME FEATURES
SKU: 06845828G
Frame: Metal
Lenses: Graduated Lens, Non-Polarised Lens
Shape: Square
PRODUCT INCLUDES
Hard case and cleaning cloth
ABOUT THE BRAND
Shop the extensive range of Tom Ford Sunglasses online at Just Sunnies, enjoy Fast Delivery and Free Express Shipping* within Australia. The collection of Tom Ford eyewear is stylish and fashionable with their iconic T Logo on each pair that perfectly compliment edgy and unconventional style, complete your purchase with Afterpay or Zippay. The Tom Ford Eyewear range features an incredible assortment of fiercely feminine and suave masculine designs. Each pair of sunglasses are made with the highest quality materials and impeccable manufacturing processes with the inclusion of polarised lens options.
Spawned from the mind of the creative director and overall fashion superhero Tom Ford, 'Tom Ford Eyewear' embodies eccentrically creative elements in their processes and designs. The result of this tasty mix of ingredients is delightfully delicious eyewear that is the talk of the town! Styles include slightly retro designs uniquely contrasted by some ultra-modern shapes that have never before been seen on the sunglass scene.
The brand, established in 2005, has earned numerous awards and achievements including 'GQ Designer of the Year' which proves testament to the incredible styling, quality and stature of the brand and products.
MANUFACTURER'S WARRANTY
Tom Ford sunglasses have a 12-month warranty against manufacturers faults.
* General wear and tear is not covered under warranty
For more information about warranty click here:
LENS & FRAMES
The below lens and frame information is general details about the different types of lenses and frames available from Tom Ford.
Specific lens and frame descriptions are available on each individual product description. Eg: Gloss Black/Grey Polarised Lenses. 
If you have any further questions please contact our customer service team at: support@justsunnies.com.au
LENSES
All Tom Ford sunglasses meet the Australian and New Zealand standard 1067:2003. These sunglasses offer sun glare reduction and good UV protection. Tom Ford sunglasses are synonymous throughout the world for luxurious glamour and edgy sophistication.
CR 39 - CR 39 is also called hard resin or organic glass, a valid and highly efficient alternative to glass. CR39 offers good UV protection, have high impact resistance, and in comparison with other plastics CR 39 is much more non-scratch even without non-scratch surface treatment and they are lightweight and assure minimum chromatic aberration.
Nylon - Nylon (polyamide) lenses are produced through injection moulding and are directly coloured in the moulding mass. They undergo anti-scratch treatment, are shock resistant and offer excellent protection from UV rays.
LENS CATEGORIES
Category 0 - These lenses are classed as fashion spectacles and not sunglasses. They provide limited or no UV protection.
Category 1 - These are not classed as sunglasses. They do provide limited protection from the sun and some UV protection. 
Category 2 - Category 2 lenses provide a medium level of sun glare reduction and good UV protection.
Category 3 - Category 3 lenses provide a high level of sun glare protection and good UV protection.
Category 4 - These are special purpose lenses that must not be used while driving at any time.
Most, if not all sunglasses sold by Just Sunnies are category 2 or 3 lenses. If you have questions about the lens category of your chosen style please do not hesitate to get in touch with our customer service team via email support@justsunnies.com.au or phone (07) 55350994.
FRAMES
Acetate - Cellulose acetate is one of the most versatile of all plastic frame materials and the most commonly used. It is obtained from cotton flocks and wood pulp, and it can have a great variety of colours, with either a single colour or multiple colours. Acetate is a very adaptable is available in a wide variety of colour combinations and is highly resistant to chemicals. Another advantage of Acetate is that the frames are easily adaptable when need be and is the material is hypoallergenic.
Polyamide (Nylon) - Trogamid and Grilamid are two types of polyamides that are processed using injection-moulded techniques. Injected frames allow for a more contoured fit on the face and bridge. They are thinner and lighter to wear. This process allows the ability to replicate intricate patterns. Both the materials are highly durable, transparent even when considerably thick, have superior chemical resistance compared to other plastics and are hypoallergenic.
Monel Metal & Titanium - This is the most widely used metal in the high-quality manufacturing of sunglasses. Other metals can include Titanium, Stainless Steel and Flexon. Monel metal is a mixture of any of a broad range of metals such as nickel, copper and iron. This metal keeps strength when shaped and is corrosion and stress-resistant.