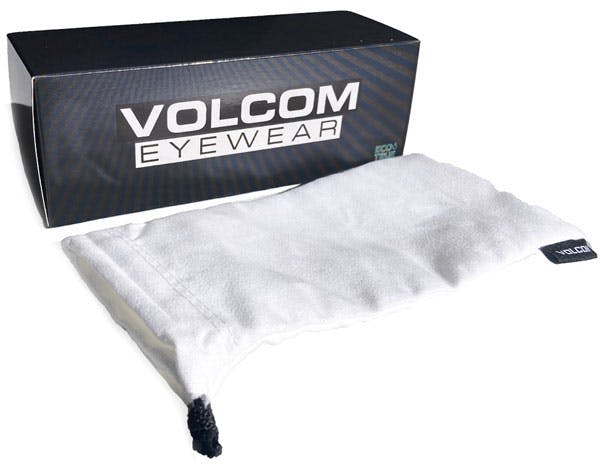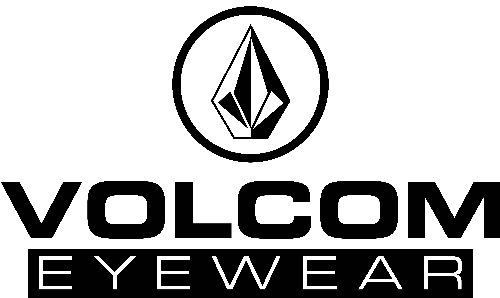 Matte Smoke/Blue Mirror Lenses
SIZE GUIDE
DESCRIPTION
The Volcom Eyewear Wig sunglasses are mens every day hero style. This Matte Smoke frame will suit any event wether outside enjoying activities in the sun or taking a visit into the city. Crafted from injected BIO plastic acetate, these sunglasses will feel durable and light weight to ensure a comfortable fit. The Blue mirror lenses offer 100% UVB/UVA protection and you will experience more brightness and higher visual clarity.
FRAME FEATURES
SKU: VE00802408
Frame: Plastic
Lenses: Category 3 Lenses, Mirrored Lens, Non-Polarised Lens
Shape: Rectangular
PERFECT FOR
Lifestyle
ABOUT THE BRAND
Shop the range of Volcom Sunglasses online at Just Sunnies Australia with Fast Delivery and Free Shipping*. The collection of Volcom eyewear includes both active and fashionable frames designed to be worn by anyone, anytime; Volcom unites diverse lifestyles through a range of products that enable the progression of sport and culture. See a range of shapes for men and women including classic square styles and fashionable cat eyes with a range of polarised and mirror lenses to enhance your performance. Volcom frames range from ultra-lightweight BIO injected plastic and metal wire material that are comfortable, durable and eco-friendly, shop Volcom sunglasses with Afterpay or Zippay.
Established in 1991, Orange County, during a time when snowboarding and skateboarding were looked down upon, two friends Richard Woolcott and Tucker Hall talked about creating a riding company with an idea to unite the three sports they loved. snowboarding, skateboarding and surfing. Without knowing anything about clothing, they set up headquarters in Newport Beach out of Richard's bedroom with sales run out of Tucker's bedroom in Huntington Beach. Richard and Tucker were driven by spirit and creativity, with an endeavour to incorporate the philosophy of "Youth Against Establishment" in their clothing line. Since its humble beginnings, Volcom has matured into an internationally acclaimed label with a presence in art, music, films and sport while continuing to run off the same philosophy it started with.
MANUFACTURER'S WARRANTY
Volcom sunglasses have a 12-month warranty against manufacturers faults. Dirty Dog does not warrant any lens against scratches.
* General wear and tear is not covered under warranty
For more information about warranty click here:
LENS & FRAMES
The below lens and frame information is general details about the different types of lenses and frames available from Volcom. Specific lens and frame descriptions are available on each individual product description. Eg: Gloss Black/Grey Polarised Lenses. If you have any further questions please contact our customer service team at: support@justsunnies.com.au
LENSES
Volcom offers a range of lenses to suit a variety of lifestyles including polarised, non-polarised and mirrored lenses designed for bright-light conditions.
Polarised Lenses - Volcom Polarised lenses block 100% of reflected horizontal glare making them the perfect choice for any high glare situations like fishing, boating, skiing, driving or any situation where you need extra protection from reflected glare.
LENS CATEGORIES
Category 0 - These lenses are classed as fashion spectacles and not sunglasses. They provide limited or no UV protection.
Category 1 - These are not classed as sunglasses. They do provide limited protection from the sun and some UV protection. 
Category 2 - Category 2 lenses provide a medium level of sun glare reduction and good UV protection.
Category 3 - Category 3 lenses provide a high level of sun glare protection and good UV protection.
Category 4 - These are special purpose lenses that must not be used while driving at any time.
Most, if not all sunglasses sold by Just Sunnies are category 2 or 3 lenses. If you have questions about the lens category of your chosen style please do not hesitate to get in touch with our customer service team via email support@justsunnies.com.au or phone (07) 55350994.
FRAME
All Volcom frames are made from high-quality BIO injected plastic or metal wire material. Volcom frames are designed to be ultra-comfortable and lightweight for a range of sporting and leisure activities.