All Categories
Sport
5 min | 30th June 2022
The Best Sunglasses for the Snow
Heading to the snow this winter? Whether you're packing for a weekend away or an entire snow season, protective sunglasses is something you shouldn't leave behind. In this guide, we break down the importance of wearing sunnies in the snow alongside our top eyewear picks that will enhance your performance on the slopes while keeping your eyes protected.
For a weekend on the slopes or if you're setting off on a full snow season, packing the right things for the snow is crucial. Warm socks, thermals and gloves are key to keeping warm, and packing a pair of protective sunnies or two is just as important in keeping your eyes protected. This step can be overlooked due to the cooler weather. However, snowy slopes and icy roads have some of the most intense glare that can reflect into our eyes and cause damage. This is where protective and polarised eyewear comes in.


In this guide, we list the top reasons to wear sunnies in the snow, as well as the styles we recommend you check out before heading off on your winter adventure.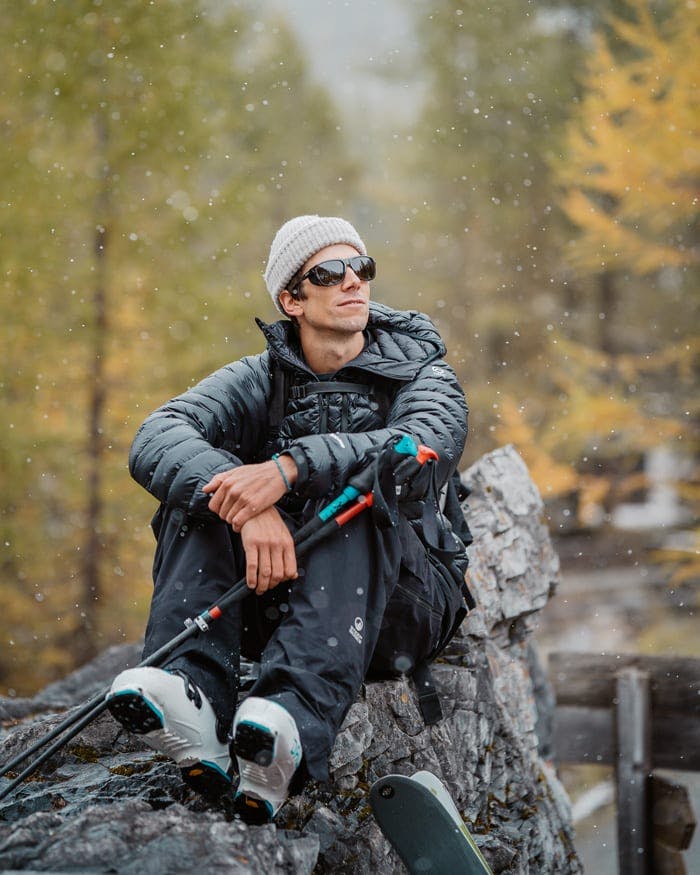 Why You Need to Wear Sunglasses in the Snow
Before we recommend the best sunnies to take to the snow, it's important to know why you should wear them. While cooler winter days make us want to rug up, this doesn't mean that the sun isn't present, or as strong as it is in summer. At high altitudes, you're exposed to more harmful UV rays than at sea level. Without protective eyewear, you risk being exposed to a harmful eye condition called photokeratitis, described as feeling like sunburn on the eye. Uncomfortable and vision-impairing, photokeratitis or snow blindness results in a burned cornea after several hours of UV exposure.
Sunburns are not uncommon from a day on the slopes without proper protection. Wearing sunscreen and choosing protective eyewear with a polarised, mirrored or category 3 lens is an essential step in staying sun-safe. For the best protection against glare that bounces off snow, go for a polarised lens, as these sunglasses have a special filter that blocks harsh light from hitting your eye. Plus, they can offer heightened colour and contrast, allowing you to see in more detail.
What to Look for When Choosing Sunglasses for the Snow
Polarised lenses: for the best protection against glare that bounces off snow, go for a polarised lens, as these sunglasses have a special filter that blocks harsh light from hitting your eye. Plus, they can offer heightened colour and contrast, allowing you to see more detail.
Mirrored coatings: mirrored sunnies don't just look good, but they also reflect excess light away from hitting the lens. This is especially beneficial in strong light conditions, increasing visual clarity.
Wraparound frames: there's nothing worse than speeding down a slope and your sunglasses slipping off. Wraparound frames are the most secure shape as they hug the contours of your face. Plus, they can block light from obstructing your peripheral vision.
Lens technology: many sports-performance brands offer specialised lens technology that aids in enhancing your performance in the snow.
The Best Sunglasses for the Snow

1. Oakley Sutro
Favoured by cyclists and runners, the Oakley Sutro is the ultimate all-rounder when it comes to fast-paced, action-filled sports. The Sutro's expansive shield design and comfortable, lightweight frame make it the perfect pair for skiing, snowboarding and everything else in between. Offering superior coverage and an unobstructed view from the shield design, these Sutro's also come in a Prizm Snow™ mirrored lens, engineered to heighten contrast on the mountain in a range of different snow and light conditions.


SHOP SUTRO


2. Smith Bobcat
The Bobcat sunglasses by Smith feature a goggle-like shape with a broad shield lens and no-slip fit, perfect for high-speed descent down snowy slopes. A smaller version of the Wildcat frame with a lighter weight frame, these sunnies have excellent airflow and an easy-to-wear feel despite their goggle look. Smith's signature ChromaPop™ lens amplifies detail on bright alpine terrain so you can always see what's coming.


SHOP BOBCAT

3. Spy Scoop 2
If shield sunglasses aren't your style, the Spy Scoop 2 sunglasses are a sleek and sporty wraparound pair of sunnies that ticks all the boxes. The Scoop 2 has a built-in ventilation system that increases air flow and decreases fogging, which provides a clear and unobstructed view. Combined with non-slip rubber nose pads and a comfortable wraparound frame, these sunnies will stay secure while you're racing down the mountain. Spy's HD+ lens technology enhances colour and contrast, while the mirrored lens aids in deflecting harsh light.


SHOP SPY SCOOP 2

4. Oakley Clifden
With the reputation as the best pair of mountaineering sunglasses, the Clifden is equally equipped for the snow. The Clifden comes in a range of colourways and lens technologies, including a Prizm Snow™ lens, our pick for the Clifden is the Prizm Black polarised lens that is perfect for those bluebird days. The dark grey lens is best for bright light conditions, while the polarised lens will block glare reflected from the icy terrain. The Clifden features a large lens with side shields to protect your peripheral vision as well as an integrated leash for convenience.


SHOP CLIFDEN


5. Von Zipper Defender
Adrenaline-seeking and active lifestyle brand, Von Zipper, has a range of performance eyewear designed for fast-paced sports. At a modest price of just under $180 Australian dollars, the Von Zipper Defender sunglasses are a great pick for the snow due to their protective shield and rubber frame that won't slide down your face. The Defender's mirrored lens will aid in deflecting bright light, keeping your eyes comfortable when you need it most.


SHOP DEFENDER