All Categories
Collections
4 min | 29th April 2022
Le Specs: A Brief History
The Aussie brand with a cult following, Le Specs, is acclaimed for its celebrity fan base and trendy styles with an affordable price point. Get to know the iconic eyewear brand and the best-selling styles that have stayed as relevant as ever.
Le Specs: A Brief History
A celebrity favourite and household name, Le Specs is globally renowned for its iconic and innovative sunglasses that continue to remain a staple accessory in every fashion lover's wardrobe. Born in the beachside city of Sydney, Australia in 1979, Le Specs has remained a prominent name in the eyewear industry with a reputation as the ultimate summer accessory. Combining cool-girl style with a relaxed Aussie aesthetic, the brand continues to bring out trendsetting styles while releasing its core styles in fresh colourways and lens colours to appeal to current fashion demands.
Le Specs has had its fair share of daring and exhilarating collaborations with some of the world's most acclaimed designers, creatives and artists, proving that the Australian brand is a force to be reckoned with when it comes to making a mark in the world of fashion and creative arts.
Where Are Le Specs Sunglasses Made?
Designed in Sydney, Australia, their range of sunglasses is crafted with high-quality materials and components with a focus on design and affordability. Every Le Specs frame is crafted with a combination of handwork with innovative machinery, ensuring each pair exceeds all quality expectations.
Le Specs Most-Wanted Styles

Bandwagon
The brand's most-wanted style through and through, the Bandwagon is a vintage-inspired style that offers a timeless aesthetic and shape that suits just about everyone. Released in 2015, the adored unisex style remains as popular as ever with Le Specs continuing to release fresh colours of the popular style. However, the Bandwagon proves that classics always trump with the original matte tort frame remaining the most popular colourway.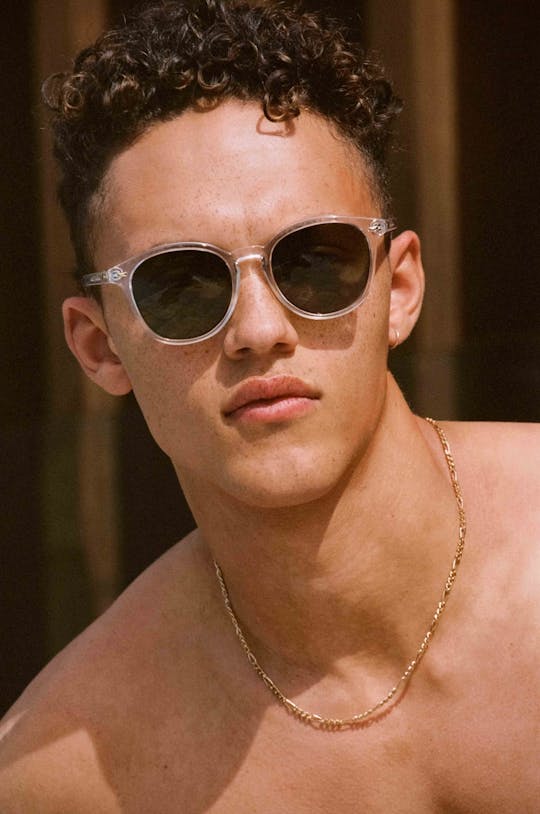 Outta Love
Released in 2018, the Outta Love quickly became one of the Australian brand's most in-demand styles due to its chic and minimalist nineties look. A go-to style for Bella and Gigi Hadid, the Outta Love is an easy-to-wear petite oval shape that comes in a range of colourways, making it an easy accessory to fit in anyone and everyone's wardrobe. At just the right size that won't hide your best features, we think everyone should own at least one petite pair of sunglasses, and the Outta Love's are the perfect pair to try this trend.

Outta Love
Latte/Light Brown Gradient



No Biggie
The No Biggie is a modern take on a fifties shape, loved by both men and women for its comfortable fit and versatile shape. The popular No Biggie style was released in 2017 and has remained a best-seller ever since with the pewter frame taking the cake as the most sought-after colourway. As Le Specs continues to release new colours and lenses, we don't see the No Biggie craze slowing down anytime soon.




No Biggie
Tokyo Tort/Smoke Polarised



Unreal!
Making regular appearances on Instagram feeds, the Unreal! sunglasses are a favourite among influencers and celebrities like Kendall Jenner for their 90s supermodel feel. Released in 2019, it wasn't long until this fashion-forward style moved to the top of the best-sellers list. Ranging from easy-to-wear neutral colourways to bright pops of colour and even textured temples, the Unreal! is the ultimate model-off-duty style that will compliment your look effortlessly.




Unreal!
Black Quilted/Smoke Tint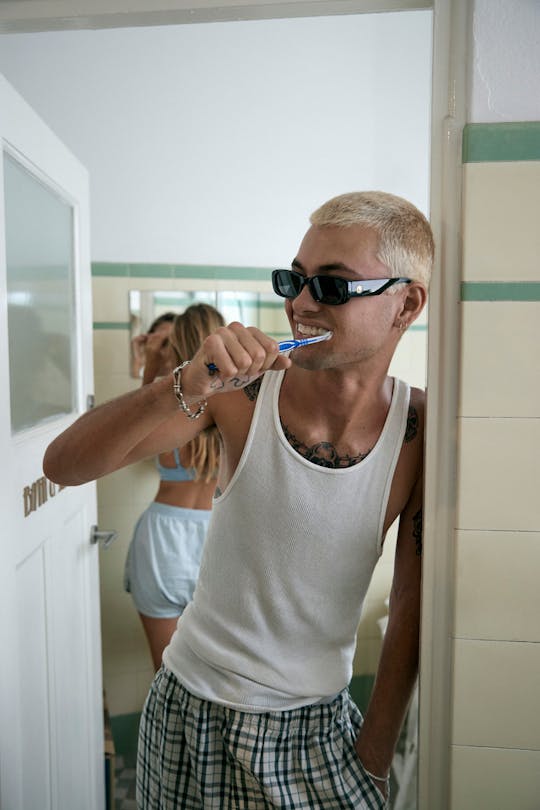 Air Heart
Famously worn by Meghan Markle, the Air Heart remains one of Le Specs' most in-demand style due to its flattering shape and celebrity-approved appeal. The Air Heart is an oversized cat-eye style with a luxurious feel but an affordable price point, making them the best choice if you're after an understated pair with enough wow-factor. Although released in 2018, the Air Heart is as popular today as it was when released, with Le Specs continuing to release the oversized cat-eye in limited edition colourways and lenses.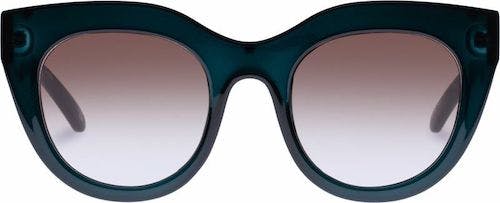 Air Heart
Emerald/Brown Gradient