All Categories
Sunny Sessions
10th September 2021
Sunny Sessions with Jon Laurenson
We spoke to Jon Laurenson, the brains behind the up and coming brand, Childe, to discuss how the brand came to be, what influences their creative direction most, and of course, their environmentally-friendly approach to eyewear. Keep reading to gain an insight into the trendy Byron Bay brand and how they are leaps ahead when it comes to sustainable innovation.

With Jon Laurenson, founder and managing director of Childe.
This September, we're celebrating sustainability within the eyewear industry. With a focus on the brands that are making changes within their manufacturing processes to include more eco-friendly and clean practices, Sustainable Spring is all about shining highlighting the importance of sustainability while proving that eco-conscious eyewear doesn't mean a sacrifice in style.
We spoke to Jon Laurenson, the brains behind the up and coming brand, Childe, to discuss how the brand came to be, what influences their creative direction most, and of course, their environmentally-friendly approach to eyewear. Keep reading to gain an insight into the trendy Byron Bay brand and how they are leaps ahead when it comes to sustainable innovation.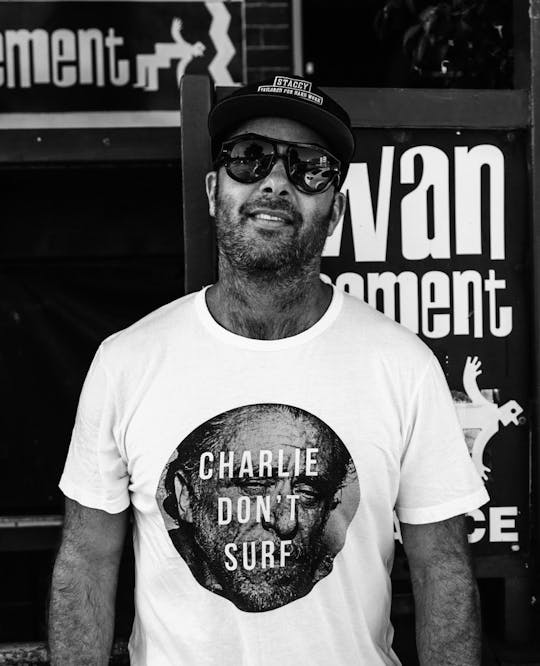 Can you tell us a little bit about Childe and how it came to be?
Childe came about when I was travelling through Portugal in 2018. I was thinking about developing an eco-considered sunglass brand with a rock n roll persona. I had this feeling that the young environmental activists are the new rock stars of today and the rock stars of today are the next environmental custodians too.
I wanted to build a brand around that culture and belief. I wasn't seeing this type of sunglass brand on the market either. While I was in Portugal, I decided to contact and then visit the manufacturers in Italy that I previously worked with at Arnette and Electric. I also got working on a logo that represented recycling and the evolution of life created through death. Hence the Childe Ouroboros logo of the serpent eating its own tale which is the symbol of eternal evolution or infinity.
The objective was to design and develop a brand and sunglass collection that was both eco-sensitive in the materials and production methods inspired by the style and persona of rock n roll inspired from the '60s and '70s. Over the course of the next 12 months, I developed a small collection of 2 eco-sensitive frame materials that we launched at the end of 2019. I want Childe to be a brand with a progressive mindset that has an open-minded inclusive voice that joins and expresses community to create a more eco-conscious attitude for the planet. As a brand, I want to create excellent sunglasses that create represent this persona. Childe is Australian, modernistic, eco-sensitive eyewear inspired by artists, musicians and activists.


We love Childe's edgy and youthful aesthetic, where do you draw your inspiration from?
My inspiration comes from the musicians, artists and activists who carry the charisma, style and persona to make a positive impact on our community and environment. The community leaders, innovators and outcasts that walk the talk and strut their style with a positive outlook. I draw the design inspiration from iconic musicians of the past combined with the current needs of our environment and modernistic design.
Sunglasses should enhance your charisma and vibe so we produce eyewear that gives you raw, fresh energy and style. Childe is a kick in the teeth to the mundane and kisses on the lips to the progressive.
If you could describe the Childe customer in 3 words, what would they be?
Dynamic, Conscious, Charismatic.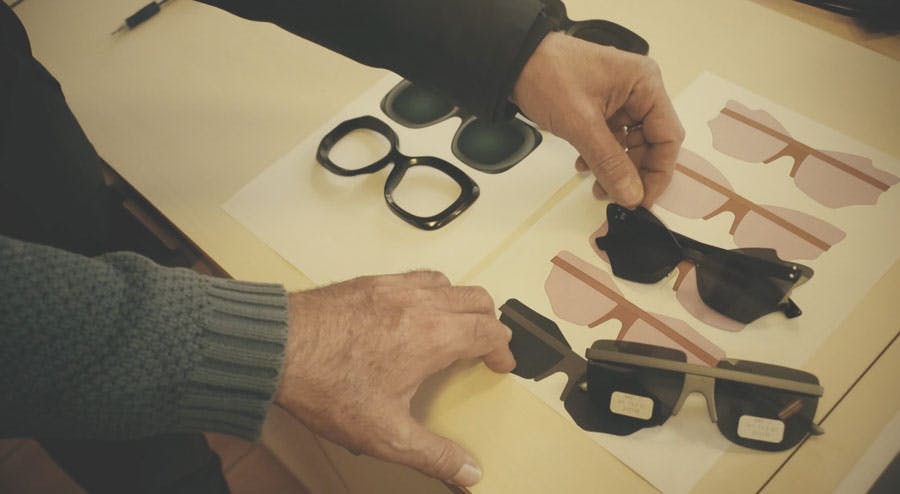 Childe behind the scenes.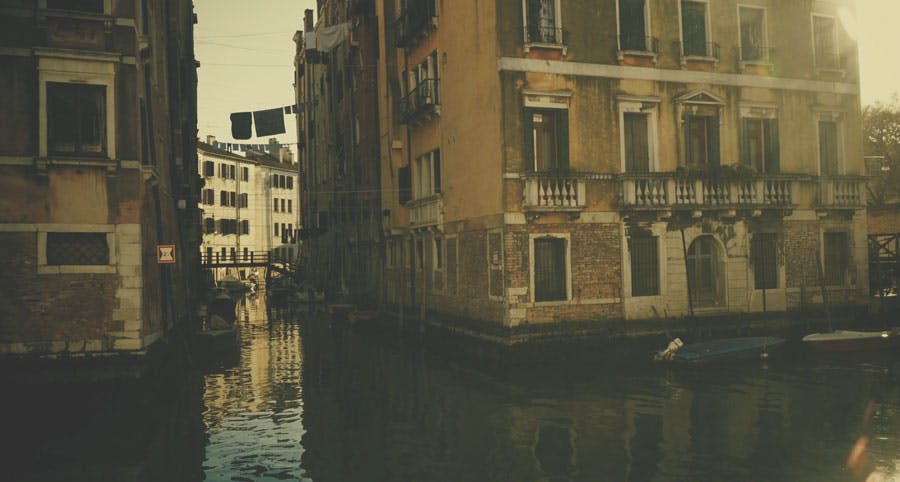 Designed in Byron Bay and made in Italy.
One of our favourite things about Childe is your approach to sustainable eyewear, what prompted the company to become eco-friendly and can you tell us more about the creation process?
I've always lived in and around the ocean in Australia so naturally, I wanted to create a brand that respected the environment. Having worked in eyewear for the past 20 years I often thought how the environment was not a priority so much in the past for this industry which was a product of the times. I decided that if I was to create my own brand this time ( I was one of the founders of Electric Visual in 2000) I wanted the environment to be seriously considered in the brand's ethos and products.
My vision for Childe is an eco-sensitive and environmentally conscious eyewear fashion brand. The objective is to be sustainable in our production process, the product quality itself and the consumer's experience of our product. Childe creates quality eyewear that people can trust is going to be their favourite pair of sunglasses for years and years and not just seasonally. To create a collection we develop a theme and story to define the design aesthetic. We then draw each sunglass style according to that theme to form a collection with a distinct style and fit.
When each frame shape drawing is complete we then decide what eco-sensitive frame material is best to make that particular style from. 1 style will be best to produce with Bio Acetate and some might be best if they are lightweight ad produced in the plant-based polymer. We can then choose colours and lenses to make the product complete. Currently, we use 2 eco-sensitive frame materials to create 2 sunglass collections at 2 definitive price points to cater for the various consumers:
Our Childe Wilde collection is a plant-based polymer that is made from castor oil and 61% renewable resources. The biggest advantage of this product is it is a huge reduction of carbon emissions in the production process as opposed to petroleum-based products. These frames are also lightweight and very comfortable to wear.
The Childe Hand Made Bio collection is made from premium Italian Bio acetate called Mazzucchelli M49. This M49 Bio-acetate is made from cotton and wood pulp fibres and organic binding compounds to produce an eyewear frame that lasts a lifetime. This is considered to be the best Bio-acetate product available on the market for eyewear. This product is also recyclable and bio-degradable under industrial conditions.
Following this, we also make sure our packaging is recyclable by using PET bottles for our sunglass pouches, recycled cardboard for packaging and soy-based inks.
We also offer a sustainable lens replacement program called #CHILDEFORLIFE. We teamed up with local award-winning Byron Bay company The Sunglass Fix to provide our customers with the ability to replace scratched or damaged lenses so your sunglasses can be enjoyed for a lifetime. You don't need to throw away or replace sunglasses just because your lenses are scratched. We replace them for you for Free for the first 12 months and then at a very reasonable cost there-after so you can enjoy your favourite Childe for Life. Together, for you, we created Childe for Life to replace your sunglass lenses at any time. Sustainable lens replacement. Premium quality, eco-sensitive, sustainable sunglasses. Designed in Byron Bay. Made In Italy.
Overall sustainability should first be durable quality products so people get their lifespan and essential use of the product. Then if the product can be biodegradable or recycled into another useful product when its lifespan is over that is excellent. I believe that is the epitome of sustainability. Quality, lifespan, recyclable.
With a variety of eco-friendly frame materials on the market, was using bio-acetate a no brainer?
No, it wasn't actually.
As mentioned we use 2 eco-sensitive frame materials – a plant-based polymer and an Italian bio-acetate because these were the best eco considerate materials that we knew of and we could work with to build our collection at the time of manufacturing. In the last 12 months, a number of new eco frame and lens materials are becoming available which is great. There is also some corporate obstacles to overcome as a small brand too. For example one of the best eco-frame material we know of now is only licensed to Gucci at this stage so that kind of defeats the purpose if it's not available for everybody to use?
Being a small brand can limit your access to new materials too or we can be first to market with others
Overall we are always searching and pushing for ways to improve our product and lessen the brand and product footprint to reduce the impact on the environment overall.
By always questioning our suppliers for improved, more sustainable materials we should see more evolution in eco-materials being available to use in the future.
The eyewear industry has a long way to go to become truly sustainable. 2 years ago when I launched this brand there were very few people discussing Bio-Acetate. Now, most brands are considering it in their product mix for the future which is a step in the right direction but I fear most only discussing it because it's a buzzword. How many actually change their entire collections to these eco biomaterials remains to be seen.
We are 100% committed to the cause with the materials that are available.
For example next month we will launch our new bio lenses made from 39% plant-based materials. They are not the perfect sustainable solution either but as far as we know they are the best eco considered lens on the market right now.
It's the little steps in the right direction that helps to improve the environmental impact and pushes the industry overall which is realistically the best we can do day to day.

We think big things are in store for Childe, where do you see the brand in the next five years?
Ha ha, thanks. Our intention is to create an iconic sunglass brand that people love due to the exceptional quality and fit of our eyewear made from eco considered materials that make you feel and look great. Thanks to your support we will be a successful independent Australian brand in 5 years.

A favourite style you have created so far?
My favourite style would have to be the Mookhi cat-eye. It's inspired by an iconic 1950's era cat eye with a modernistic depth of frame and bevelled edging that evolves a traditionally female style into a unisex fit and style.

This September, we are celebrating sustainability within the eyewear industry, what message do you hope to spread surrounding this?
I hope that people really consider their sunglass purchase and buy a product of true quality as sustainability comes from the quality of the product that can last a lifetime. Sustainability in sunglasses comes from premium quality manufacturing combined with eco considered materials so make your decisions based on those 2 qualities.

Where can people keep up with Childe?
You can keep up with Childe by signing up to our newsletters at our website www.childe.co or our Instagram @childe_co.