All Categories
Style
4 min | 13rd July 2022
The Festival Edit
Heading to Splendour this year? Festival booked or not, we have sunnies for every festival personality. Think oversized frames, aviators, bold colours, rimless frames and striking cat-eyes. Whatever your taste or your budget, we'll have you looking your best.
Each July, Australia's biggest festival brings together an array of people eager to see today's biggest acts all in one place. With a festival this large, you can expect to see a range of different personalities and styles attending Splendour. From the always on-trend influencer to the cool and casual attendee who's just there for the music, we've rounded up the best sunglass styles with budget-friendly options to suit each festival-goer personality.
Styles for the Coachella dreaming festival-goer
Didn't quite make it to California this year, but nonetheless bringing the vibes, the Coachella-dreaming festival-goer is wearing the loudest and brightest outfit they can find with playful sunglasses to match.


Vogue VO4227S

Nothing says Coachella like a pair of oversized, round sunglasses. The Vogue VO4227S have a playful 70s feel with great coverage to get you through the day. Featuring a detachable gold sunglass chain, you'll never have to worry about them falling off walking through crowds or dancing to your favourite artist.



SHOP VO4227S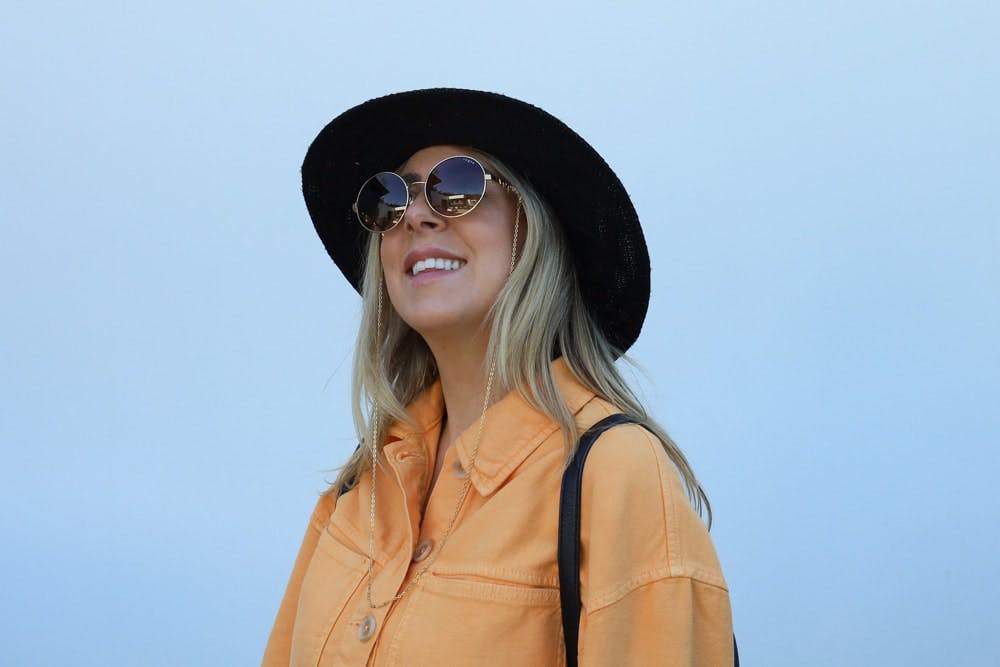 Carve Heidi
If you're guilty of losing your sunglasses but love a round metal frame, the Carve Heidi are the perfect pair. Retailing under 60 Australian dollars, the Heidi sunglasses are an affordable alternative. Comfortable, cute and lightweight, nothing beats this style for a playful accessory to compliment your look with all-day wearability.



SHOP HEIDI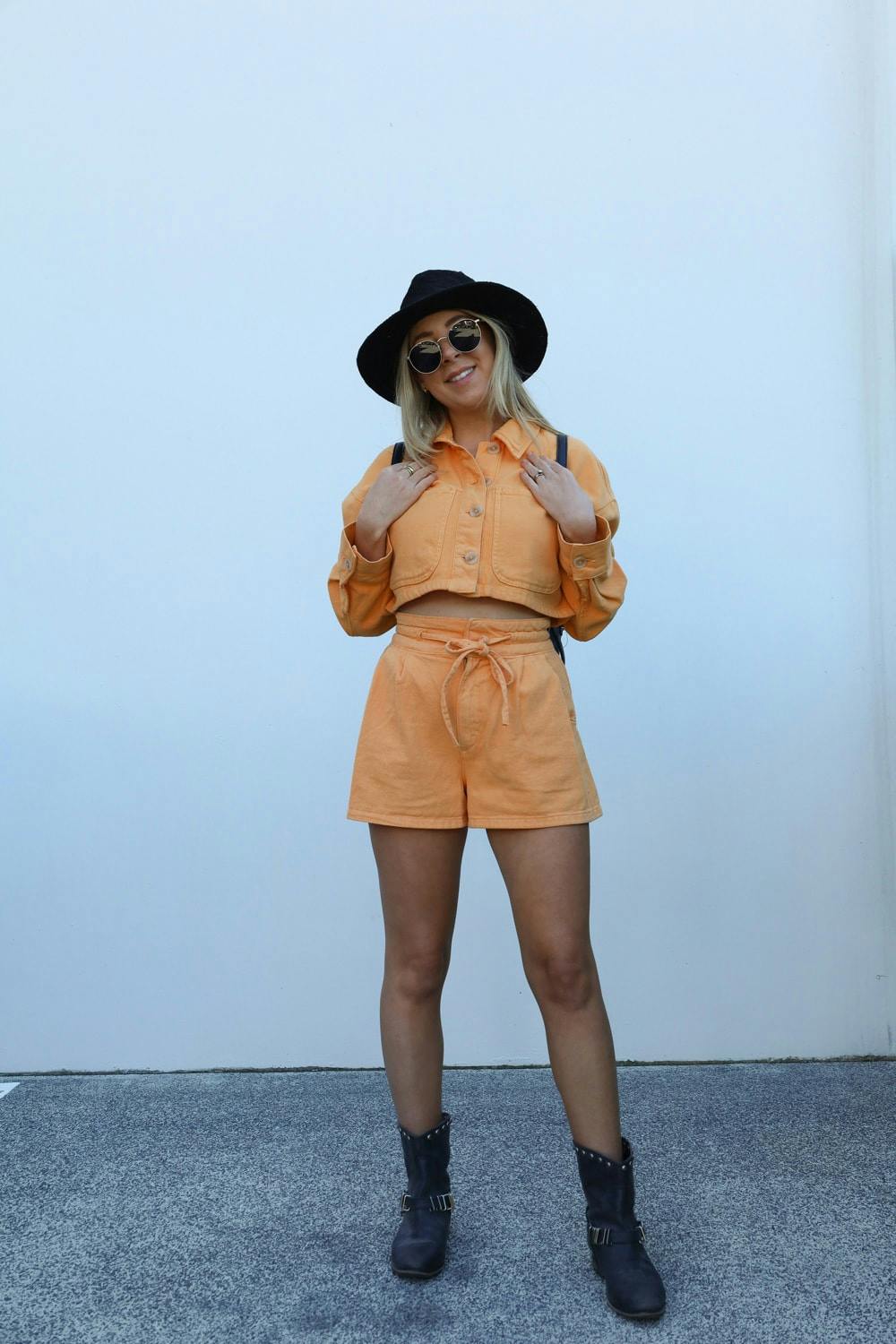 Styles for the cool & casual festival-goer
Knows every song, but you won't catch them singing or dancing. The cool and casual festival-goer is here for the music and the music only, but somehow still looks put together and effortlessly fashionable without trying.

Prada PR 01VS

You'll find the cool and casual festival goer in a dark pair of shades to match their equally inconspicuous outfit. Dressing for comfort and style, the Prada PR 01VS is the perfect pair of understated cat-eyes with the Prada logo adorned on the temple. Never overthink an outfit with cat-eye sunglasses; this shape is a foolproof way to elevate any outfit.



SHOP PR 01VS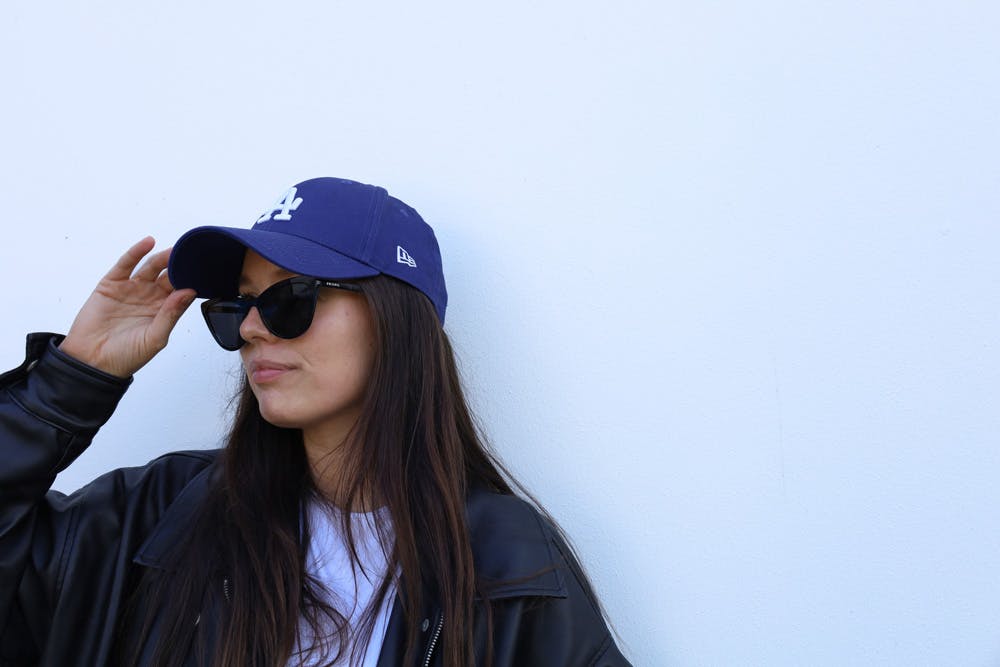 ROC Gemini

If the Prada PR 01VS is slightly out of budget, the Gemini sunglasses by ROC are the next best thing. Featuring a similar black slimline cat-eye frame with an extra bit of edge through a dramatic upswept shape, these sunglasses are equal parts casual and cool. For less than 50 dollars, the Gemini's are a non-negotiable festival accessory.



SHOP GEMINI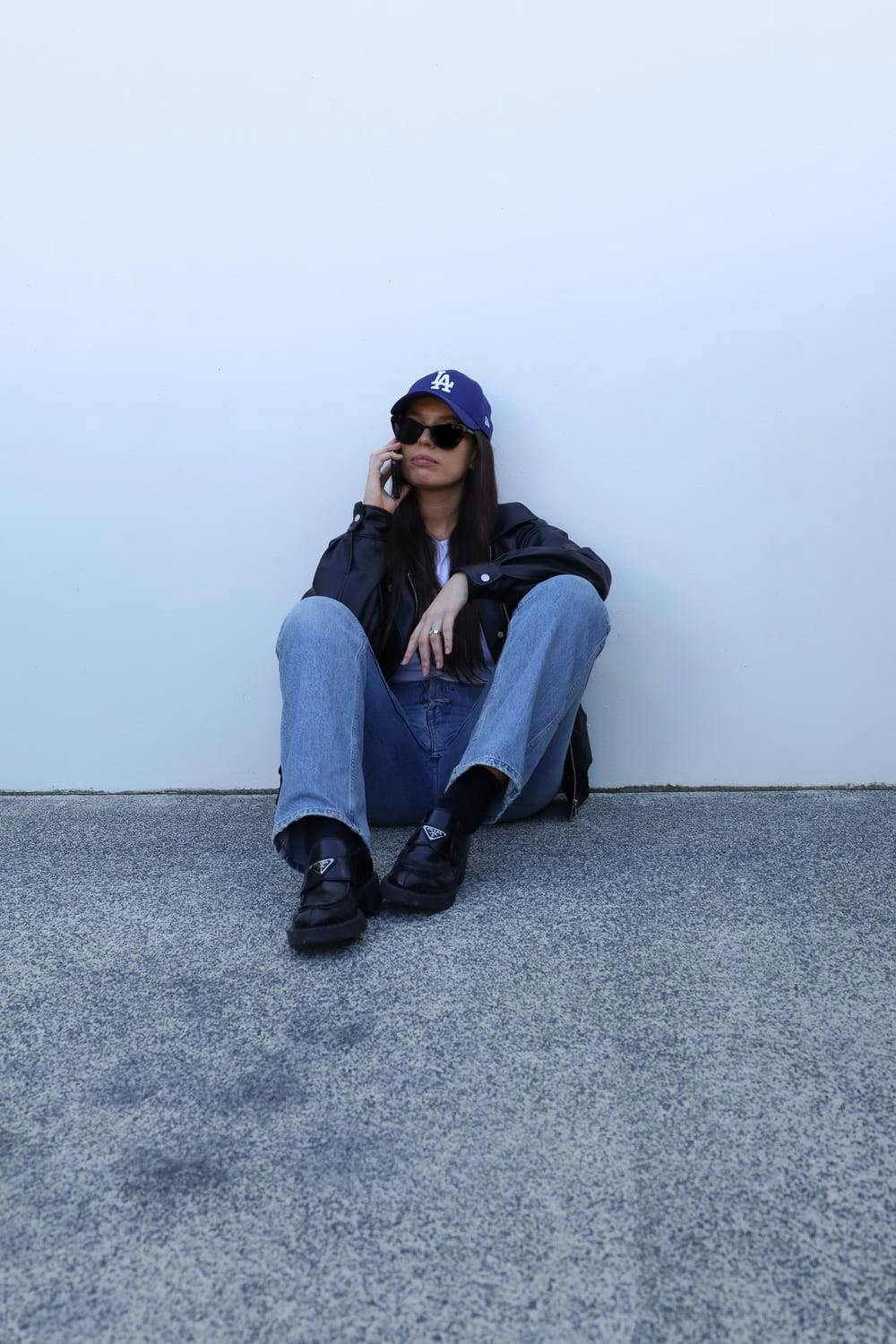 Styles for the 70s glam festival-goer
Looking like they stepped straight out of Woodstock, the 70s glam festival-goer goes all out when it comes to perfecting their retro-inspired look. Think old-school aviator frames with dreamy lens colours, this personality isn't afraid to accessorise in a larger-than-life way.

Sunday Somewhere Andy
As seen on Vanessa Hudgens at this year's Coachella, the Andy sunglasses by Sunday Somewhere perfectly embody the festival, bohemian look Hudgens is famed for. With dreamy, citrine-coloured lenses that complement the warm gold frame, the Andy is our pick for a true 70s inspired-style.



SHOP ANDY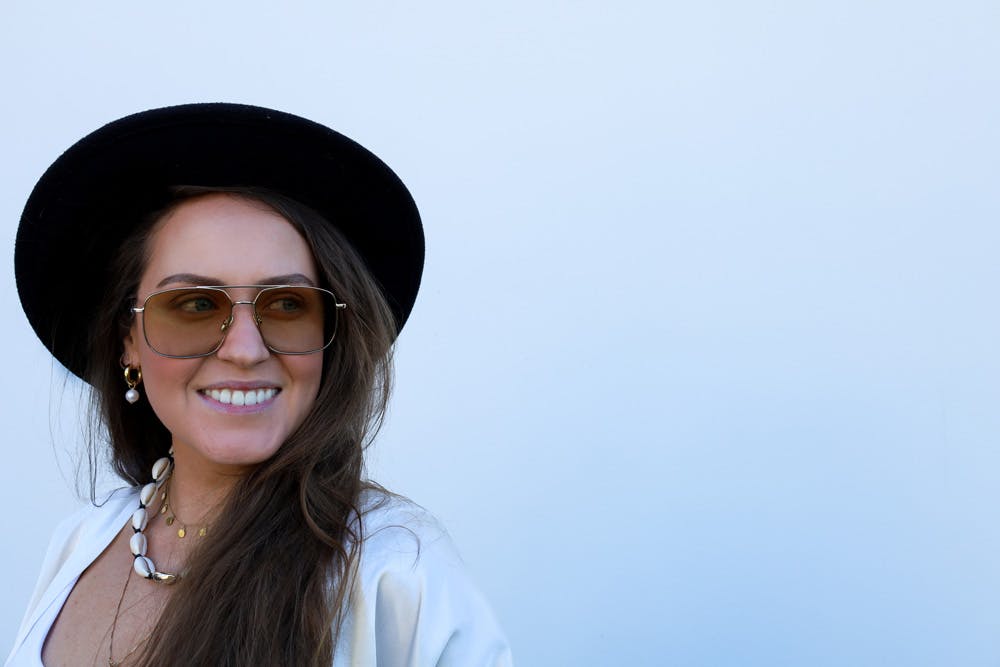 Reality Eyewear The Special

For an on-trend aviator shape at a modest price point, The Special sunglasses by Reality Eyewear have that retro look from the past that we love. Chunky aviator frames are very much in, and The Special sunglasses have a range of colourful lens options to choose from.



SHOP THE SPECIAL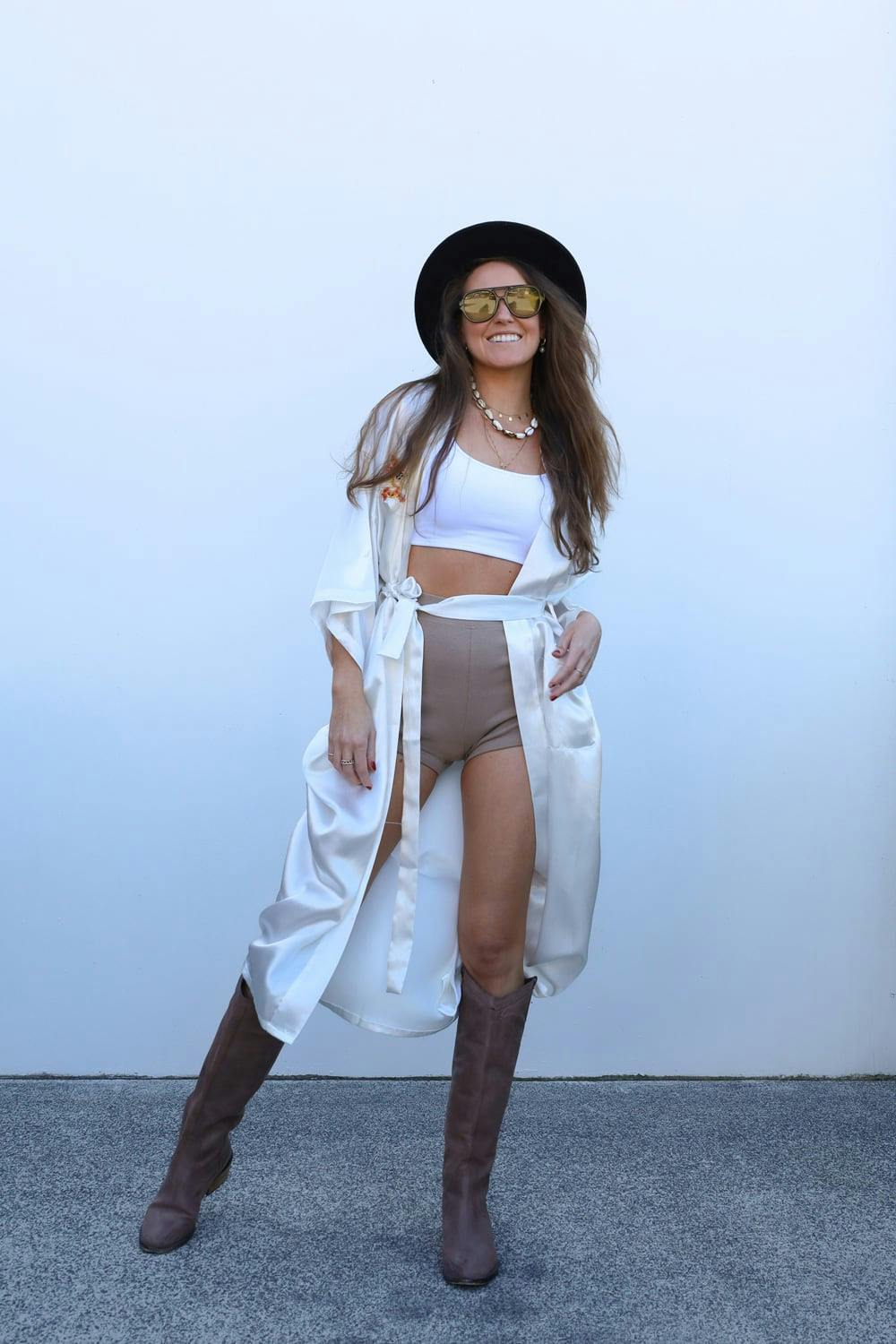 Styles for the casual grunge festival-goer
Not here for the main acts, they only listen to the bands you've never heard of. The casual grunge festival-goer has an effortless punk-rock vibe you'd expect to see on Pinterest. Bold shapes with just the right amount of edge are the best sunglasses for the grunge aesthetic.

Epokhe Ceremony

One of the most in-demand styles this year and for good reason. The Ceremony sunglasses by Epokhe are a perfectly edgy unisex design that blend classic and contemporary design into sleek frame that suits just about anyone. From dark lenses to lighter tints, the Ceremony ticks all the right boxes when it comes to comfort and style.



SHOP CEREMONY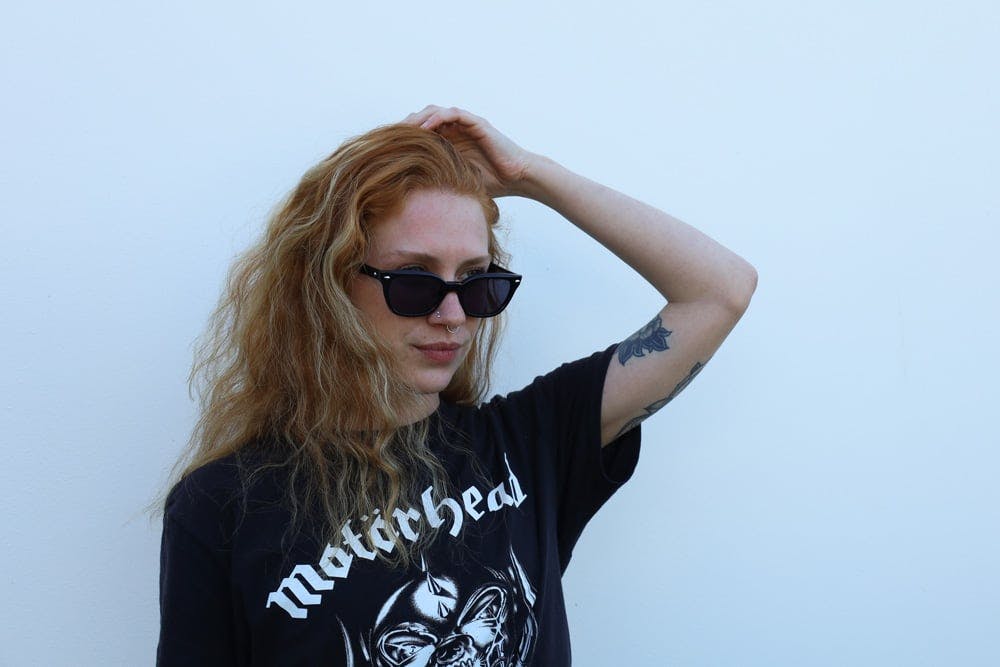 Le Specs No Biggie

The best-selling No Biggie is the ultimate no-fuss pair you can wear with everything, everywhere. A modern rework of a popular 50s shape, the No Biggie fits the m.o for a punk-rock style effortlessly. This unisex style gets extra bonus points for a matte black frame that won't slide down your face.



SHOP NO BIGGIE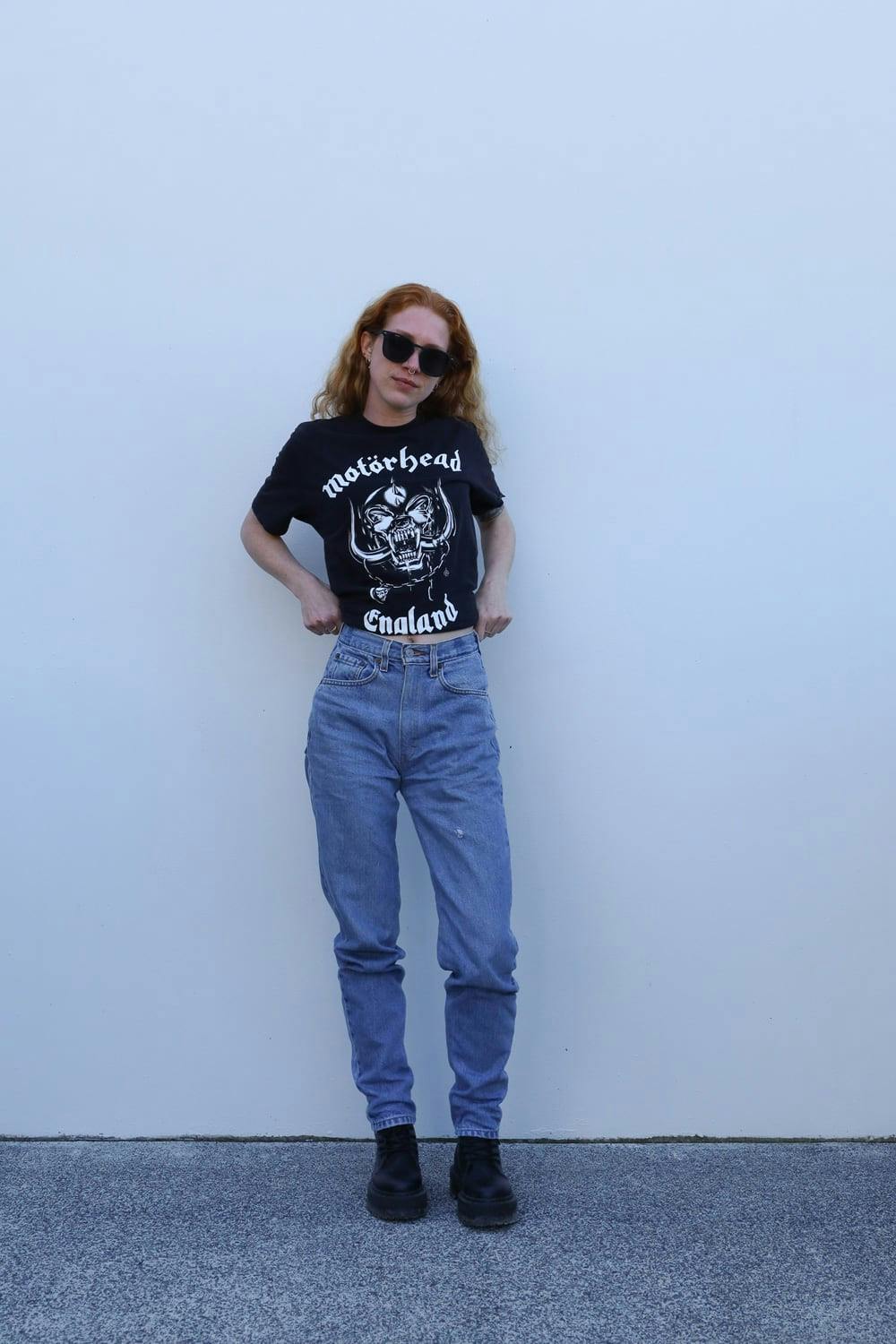 Styles for the always on-trend festival-goer
Jack Harlow, who? The always on-trend festival goer thinks of Splendour as their runway and always looks like they've come straight off your Instagram feed. With fashion-forward sunglasses as a focal point of their whole outfit, you can always be assured this personality is always one step ahead of the trends.

Versace VE2245

A contemporary design with a nod to the highly-coveted Y2K style, the Versace VE2245 sunglasses are every influencer's dream pair of festival sunglasses. Playful in every aspect, from the colourful lens to the iconic Medusa emblem adorned on the temple of the flashy gold frame, this Versace will be the centrepiece of any outfit.



SHOP VE2245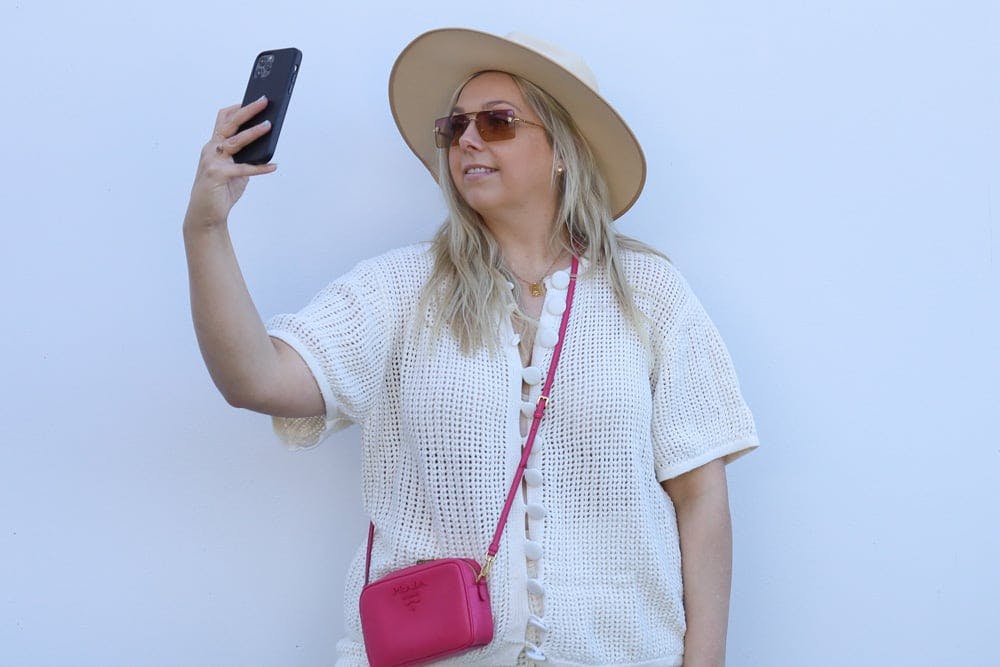 Reality Eyewear Faster Love

Nothing says festival style better than a 2000s-inspired pair of rimless sunglasses. The Faster Love sunglasses by Reality encapsulate the best fashion looks from the past through a nostalgic lens colour and diamonte feature we love. Retailing for under 60 Australian dollars, the Faster Love sunglasses are an easy way to elevate your look without going over budget.



SHOP FASTER LOVE