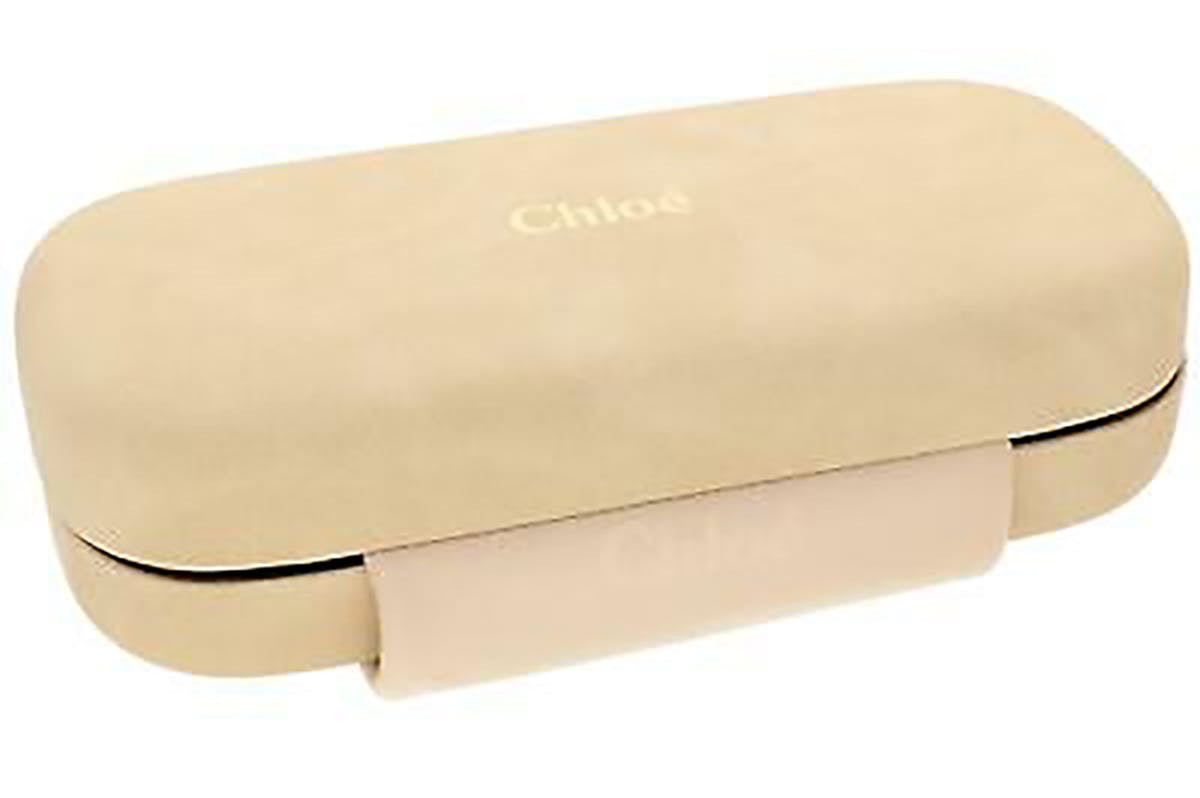 TurtleDove/Coral Lenses
SIZE GUIDE
DESCRIPTION
The Willow Octagonal sunglasses by Chloe are and oversized shape that give a high end celebrity look. Chloe sunglasses use classic vintage frames that create a casual yet sophisticated style. From bold round frames to sharp cat eyes, Chloe's range of sunglasses do have something for every type of woman. 
FRAME FEATURES
SKU: 750S2725520
Frame: Plastic
Lenses: Non-Polarised Lens
Shape: Fashion Statement, Geometric, Oversize
PRODUCT INCLUDES
Protective case and cleaning cloth
ABOUT THE BRAND
Shop the selection of fashionable statement styles by Chloé Eyewear online at Just Sunnies with Afterpay and Free Express Shipping* to complete your purchase. Chloé sunglasses are feminine, striking, and unmistakably French, explore the range of women's sunglasses styles with Fast Delivery. Founded in 1952 by Gaby Aghion, Chloe was originally created with the vision of presenting ready to wear luxury items for everyday women. Chloe is dedicated to designing high quality and dazzling garments from a range of fine, quality, soft fabrics that can not be compared. The business grew at a rapid pace and has expanded to now children's wear, fragrances and of course accessories such as handbags and show-stopping sunglasses.
Chloe is a well known and loved brand all over the world and is continuously seen featured in magazines and on the admired faces of celebrities such as Emma Stone, Katie Holmes, and Cameron Diaz. Chloe offers a line of vintage and sophisticated shapes with the designed passed on from Chloé's original depiction of soft curves and exquisite fine detailing that is seen nowhere else.
MANUFACTURER'S WARRANTY
Chloe sunglasses have a 12-month warranty against manufacturers faults.
* General wear and tear is not covered under warranty
For more information about warranty click here:
LENS & FRAMES
The below lens and frame information is general details about the different types of lenses and frames available from Chloe. Specific lens and frame descriptions are available on each individual product description. Eg: Gloss Black/Grey Polarised Lenses. If you have any further questions please contact our customer service team at: support@justsunnies.com.au
LENSES
All of Chloé sunglasses offer 100% UV protection and meet the Australian and New Zealand standards. Chloé has combined amazing lens technology with modern style, providing high-quality polycarbonate lenses within every frame. These types of lenses are made from one of the most durable and most used materials that are available in the sunglass market.

LENS CATEGORIES
Category 0 - These lenses are classed as fashion spectacles and not sunglasses. They provide limited or no UV protection.
Category 1 - These are not classed as sunglasses. They do provide limited protection from the sun and some UV protection. 
Category 2 - Category 2 lenses provide a medium level of sun glare reduction and good UV protection.
Category 3 - Category 3 lenses provide a high level of sun glare protection and good UV protection.
Category 4 - These are special purpose lenses that must not be used while driving at any time.
Most, if not all sunglasses sold by Just Sunnies are category 2 or 3 lenses. If you have questions about the lens category of your chosen style please do not hesitate to get in touch with our customer service team via email support@justsunnies.com.au or phone (07) 55350994
FRAMES
Chloé Sunglasses frames are fashionable, unique and comfortable. Each pair of  Chloe sunglass frames is made from some of the highest quality metal and acetate.