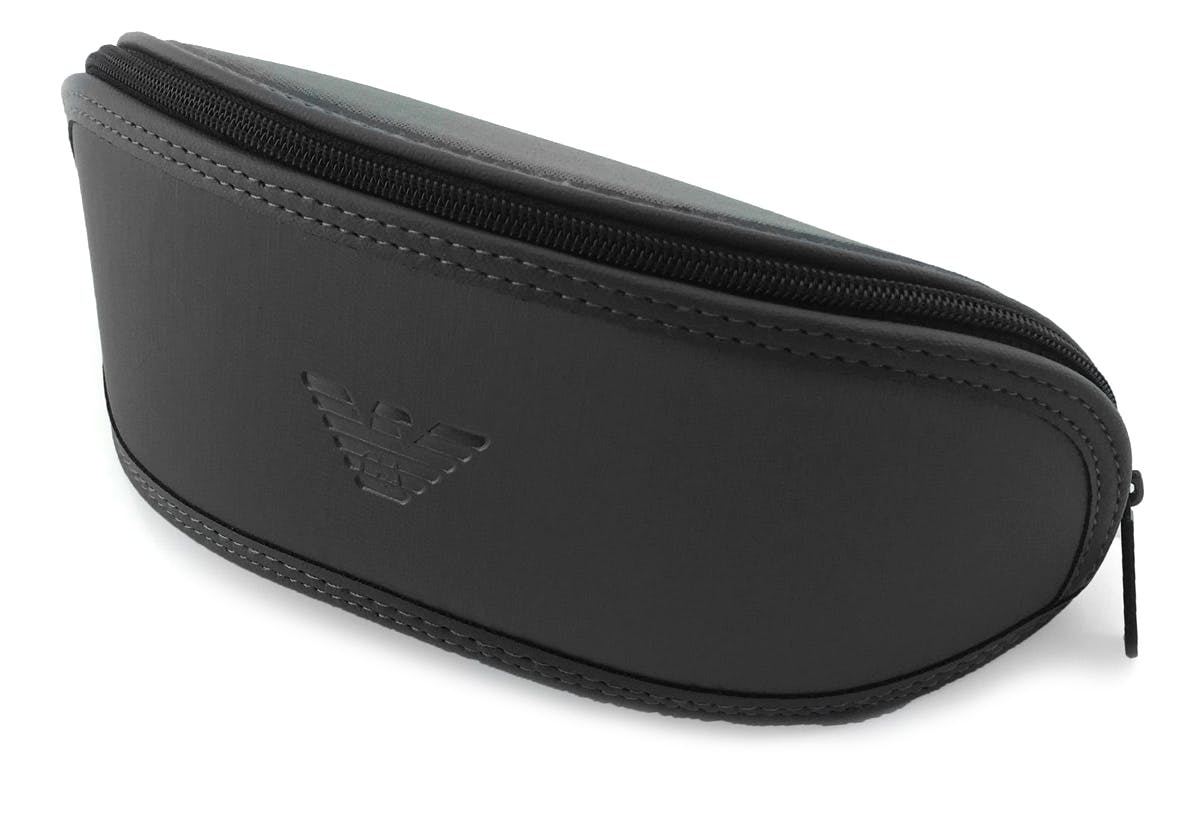 Black Rubber/Grey Polarised Lenses
Ships within 4 weeks
Sign up to be notified when this item arrives.
SIZE GUIDE
DESCRIPTION
Emporio Armani sunglasses are exceptional in quality, design and elegance. Emporio Armani sunglasses are exceptional in quality, design and elegance.  Emporio Armani is an informal, versatile and cutting brand, aimed at young people of both genders.
FRAME FEATURES
SKU: 405850638158
Frame: Plastic
Lenses: Category 3 Lenses, Polarised
Shape: Fashion Classic
PRODUCT INCLUDES
Soft zip case
PERFECT FOR
Lifestyle
ABOUT THE BRAND
Shop a great range of Emporio Armani Sunglasses online at Just Sunnies with Fast Delivery and Free Express Shipping* within Australia. Emporio Armani sunglasses are exceptional in quality, design and elegance, shop the best-selling styles including the 4033, 2059 and 4140 sunglasses. Emporio Armani is an informal, versatile and cutting-edge brand, aimed at young men and women. The shapes are created with precision to provide maximum protection and maximum comfort, with the inclusion of polarised lenses to elevate the quality further, shop classic aviator sunglasses with a modern flair or bold square shapes to make a statement. Reflecting the Italian sense of style, Emporio Armani sunglasses are a must-buy for the season. Emporio Armani sunglasses are the ultimate accessories to make a cool fashion statement. The sleek frames with stunning designs can transform the look drab to fab.
Full of youth, Emporio Armani Sunglasses are designed to the utmost level of perfection for trend seekers with a modern attitude. Being well known for the high fashion collection and couture world over, Emporio Armani has imparted its designer magnificence into every pair of sunglasses created with high-end technology and the latest frame shapes. Designs developed in different materials are further accentuated with the use of graceful coloured lenses that are made to go well with the male and female personalities. 
MANUFACTURER'S WARRANTY
Emporio Armani sunglasses have a 2-year warranty from the date of purchase against manufactoring defects. This includes:
• Delamination and/or peeling of lens coating
• Bubbles or imperfections in lens coating
• Premature flaking or deterioration of frame coating
• Soldering defects of temple hinges and/or barrels
* General wear and tear is not covered under warranty
For more information about warranty click here:
LENS & FRAMES
The below lens and frame information is general details about the different types of lenses and frames available from Emporio Armani. Specific lens and frame descriptions are available on each individual product description. Eg: Gloss Black/Grey Polarised Lenses. If you have any further questions please contact our customer service team at: support@justsunnies.com.au
LENSES
Emporio Armani Polycarbonate lenses are made of a thermoplastic material. Emporio Armani Sunglasses meet the Australian and New Zealand standard. Lenses are either a category 2 or 3. Emporio Armani Sunglasses are synonymous throughout the world for unparalleled beauty, cosmopolitan style and European sophistication. Emporio Armani Sunglasses are made of the highest quality materials.
LENS CATEGORIES
Category 0 - These lenses are classed as fashion spectacles and not sunglasses. They provide limited or no UV protection.
Category 1 - These are not classed as sunglasses. They do provide limited protection from the sun and some UV protection. 
Category 2 - Category 2 lenses provide a medium level of sun glare reduction and good UV protection.
Category 3 - Category 3 lenses provide a high level of sun glare protection and good UV protection.
Category 4 - These are special purpose lenses that must not be used while driving at any time.
Most, if not all sunglasses sold by Just Sunnies are category 2 or 3 lenses. If you have questions about the lens category of your chosen style please do not hesitate to get in touch with our customer service team via email support@justsunnies.com.au or phone (07) 55350994.
FRAME
Acetate- 
Cellulose acetate is one of the most versatile of all plastic frame materials and the most commonly used. It is obtained from cotton flocks and wood pulp, and it can have a great variety of colours, with either a single colour or multiple colours. Acetate is very adapatable is available in a wide variety of colour combinations and is highly resistant to chemicals. Other advantages of Acetate is that the frames are easy to adapt when need be and is a hypoallergenic material.


Polyamide (nylon)- 
Safilo uses two kinds of polyamide (nylon) materials: TROGAMID and GRILAMID. Both these plastic materials have a high performance and do not cause any type of allergies.


Grilamid- Grilamid is a thermoplastic material for injection moulding. Research in the field of plastics has recently led to the use of Grilamid TR 90 LX, a grade of nylon that meets all the requirements needed for a material used for spectacle frames. Grilamid is extremely strong, very lightweight, os easy to heat and shape if needed. Another advantage of having grilamid frame is that they are resistant to perspirations, cosmetics and detergents.