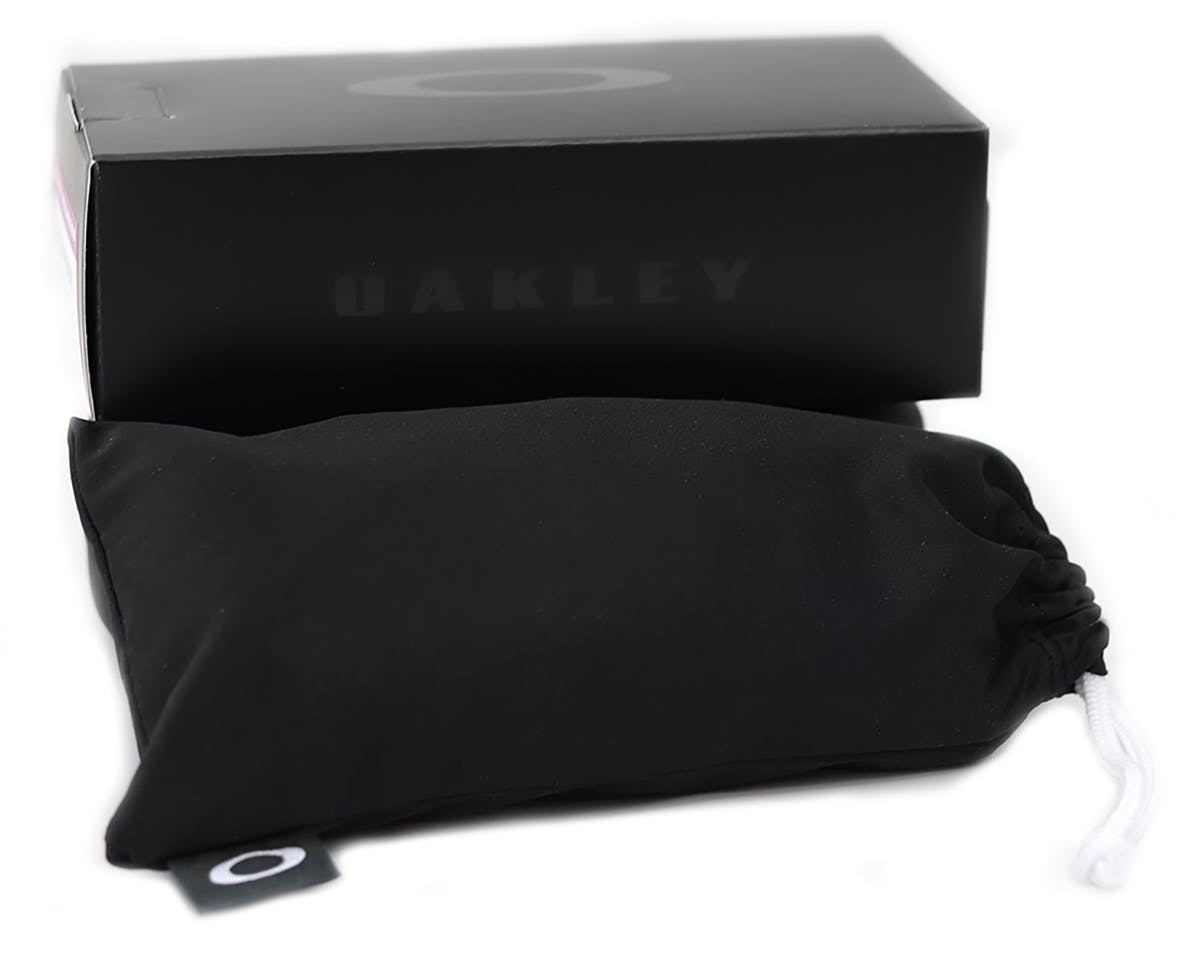 Carbon/Prizm Black Lenses
Ships within 6 weeks
Sign up to be notified when this item arrives.
SIZE GUIDE
DESCRIPTION
The Whisker sunglasses by Oakley are a sporty metal style that will be your best accessory for activity and leisure. As the undisputed leader in performance eyewear, Oakley continues to advance sport technology and redefine the lifestyle market with patented optical innovations.
FRAME FEATURES
SKU: 41410160
Frame: Metal
Lenses: Category 3 Lenses, Non-Polarised Lens, Prescriptable
Shape: Rectangular
PRODUCT INCLUDES
Case
PERFECT FOR
General Sports, Lifestyle
ABOUT THE BRAND
Shop the unbeatable range of Oakley Sunglasses for men and women online at Just Sunnies Australia. Discover the top Oakley styles including the popular Holbrook, Gascan, Sutro, and Holbrook XL sunglasses with Afterpay and Free Express Shipping* available to complete your purchase. Oakley sunglasses are one of the most popular eyewear brands on the market due to the multitude of models available combined with the most advanced technology in the industry. As one of the leading product design and sports performance brands. Oakley's diverse range of wraparound, shield and square shapes boast a variety of colours and polarised options for every lifestyle.
Oakley Eyewear blends science and art to redefine eyewear by rejecting the constraints of conventional ideas. The company is recognised as one of the most coveted brands in performance technology and fashion. Striving to redefine the limits of possibility, Oakley has been awarded more than 575 patents and 1100 trademarks.
Based in California, Oakley is a sport and lifestyle brand driven to ignite the imagination through a fusion of art and science. Oakley was founded in 1975, by Jim Jannard out of his garage with an initial investment of $300 and the simple idea of making products that work and look better than what was in the market at the time. Today, Oakley is a global icon offering products to consumers in more than 100 countries. Worn by some of the most influential people of this decade, Oakley continues to push the boundaries of fashion and create new steps in manufacturing eyewear. 
MANUFACTURER'S WARRANTY
Oakley sunglasses have a 2-year warranty against manufacturers faults.
* General wear and tear is not covered under warranty
For more information about warranty click here:
LENS & FRAMES
The below lens and frame information is general details about the different types of lenses and frames available from Oakley. Specific lens and frame descriptions are available on each individual product description. Eg: Gloss Black/Grey Polarised Lenses. If you have any further questions please contact our customer service team at: support@justsunnies.com.au


LENSES
Oakley Plutonite lens material stops every wavelength of ultraviolet radiation from the sun's thermonuclear furnace. Even Oakleys clear lenses filter out 100% of all UV.
Oakley polarised lenses are engineered with a liquid infusion process that bonds the polarizing filter at the molecular level, eliminating the haze and distortion found in conventional technologies. Below are seven exclusive Oakley technologies that put their polarised lenses at the top of the game.
High Definition Optics – All Oakley polarised lenses utilize HDO, a collection of technologies that include patented innovations for unbeatable optical clarity and performance.
Lens Colours – You can match your optics to your environment by choosing from a spectrum of optional lens tints.


LENS CATEGORIES
Category 0 - These lenses are classed as fashion spectacles and not sunglasses. They provide limited or no UV protection.
Category 1 - These are not classed as sunglasses. They do provide limited protection from the sun and some UV protection. 
Category 2 - Category 2 lenses provide a medium level of sun glare reduction and good UV protection.
Category 3 - Category 3 lenses provide a high level of sun glare protection and good UV protection.
Category 4 - These are special purpose lenses that must not be used while driving at any time.
Most, if not all sunglasses sold by Just Sunnies are category 2 or 3 lenses. If you have questions about the lens category of your chosen style please do not hesitate to get in touch with our customer service team via email support@justsunnies.com.au or phone (07) 55350994.


FRAMES
Oakley eyewear frames are engineered to serve the demands of professional athletes. A critical degree of flexibility allows their frames to absorb impact. Comfort is optimized with lightweight materials, as well as their renowned Three-Point Fit that also maximizes optical performance.
O-Matter - This lightweight synthetic is engineered for all-day comfort, shock absorption and durability against the punishment of environmental extremes.
C-5 Alloy - Five metal compounds are superheated to create this performance alloy that maintains durability, even in lightweight frame designs.
Titanium - Metal injection moulding allows us to sculpt titanium, the ultra-lightweight and virtually indestructible metal used for fighter jets.
X-Metal - Ultra-lightweight titanium alloys are combined with flex couplers to create the only 3-D sculptured all-metal frames on earth.