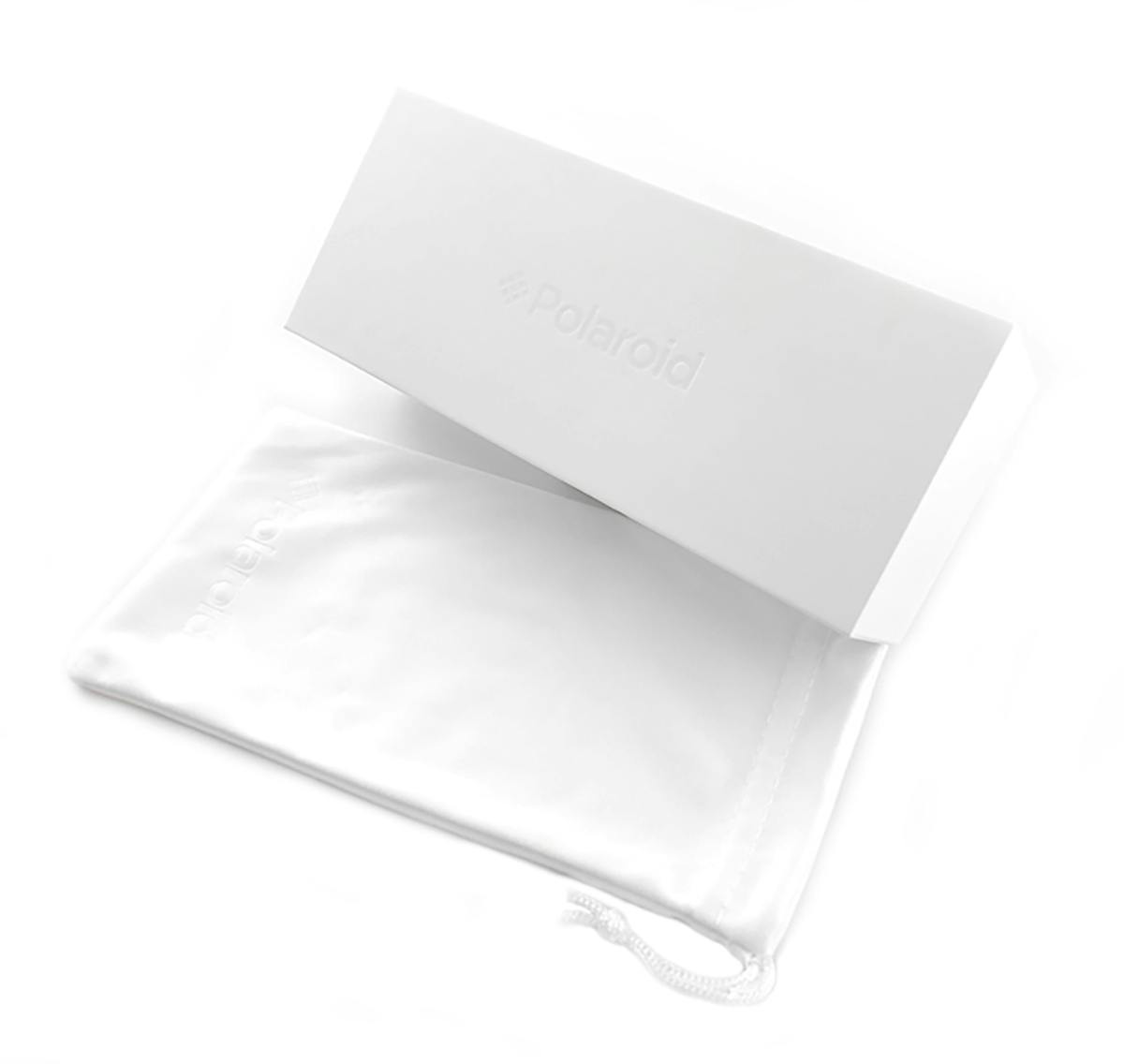 FRAME FEATURES
SKU: 8009NNEW80744M9
Frame: Plastic
Lenses: Category 3 Lenses, Polarised
Shape: Wrap Around
ABOUT THE BRAND
Shop the unbeatable range of Polaroid Kids Sunglasses online at Just Sunnies with Afterpay and Zippay available to complete your purchase. The range of Polaroid sunglasses for kids features a variety of cool eyewear with colourful frames for your young ones to run around in while providing the best protection against UV, enjoy Fast Delivery with every purchase. The Polaroid Kids sunglasses collection features polarised lenses in every style which cuts out glare off of surfaces and improves vision while reducing discomfort. Shop the entire range of Polaroid Kids sunglasses online at Just Sunnies Australia. 
MANUFACTURER'S WARRANTY
Polariod sunglasses have a 2-year warranty against manufacturers faults.
* General wear and tear is not covered under warranty
For more information about warranty click here:
LENS & FRAMES
The below lens and frame information is general details about the different types of lenses and frames available from Polaroid. Specific lens and frame descriptions are available on each individual product description. Eg: Gloss Black/Grey Polarised Lenses. If you have any further questions please contact our customer service team at: support@justsunnies.com.au
LENSES
- Polaroid polarised lenses block out virtually 100% of glare.
- 100% UV400 protection against UVA, UVB and UVC rays.
- Greater visual definition through enhanced contrasts.
- Accurate colour perception.
- Reduced eye fatigue.
- Distortion-free optically superior vision Lenses are tested to withstand impact and protect the eye. Great for sports and everyday living. Safer, lighter and more affordable than lenses made of glass.
- Unique scratch-resistance means lenses can take everyday knocks and look good as new. Polaroid Eyewear's polarizing lenses are more durable than other traditionally made lenses.
Eco-lens from renewable sources Customers want to go green. We already have. To create the high performing UltraSight™ lens, Polaroid Eyewear developed materials from sustainable sources. Our eco-polymer lens is made from cotton and wood cellulose compounds, both natural and renewable sources. By contrast, polycarbonate commonly used for lenses is derived from crude oil – a finite global resource.
UltraSight Lens™ - The new premium lens from Polaroid Eyewear
UltraSight™ lenses made with Thermofusion™ Technology and exclusively developed for Polaroid® polarized sunglasses, are made of nine functional elements. The core element of the lens construction is the polarizing light filter in the centre. UV light absorbers are bonded to both sides of the filter. These block all harmful UVA, UVB, and UVC light rays. Shock-absorbing layers are then fused to both sides of the UV absorbers, making the lens light, flexible and impact resistant. A scratch-resistant layer on both the outer surfaces completes the lens structure.


The 9 functional elements of every UltraSight™ Lens