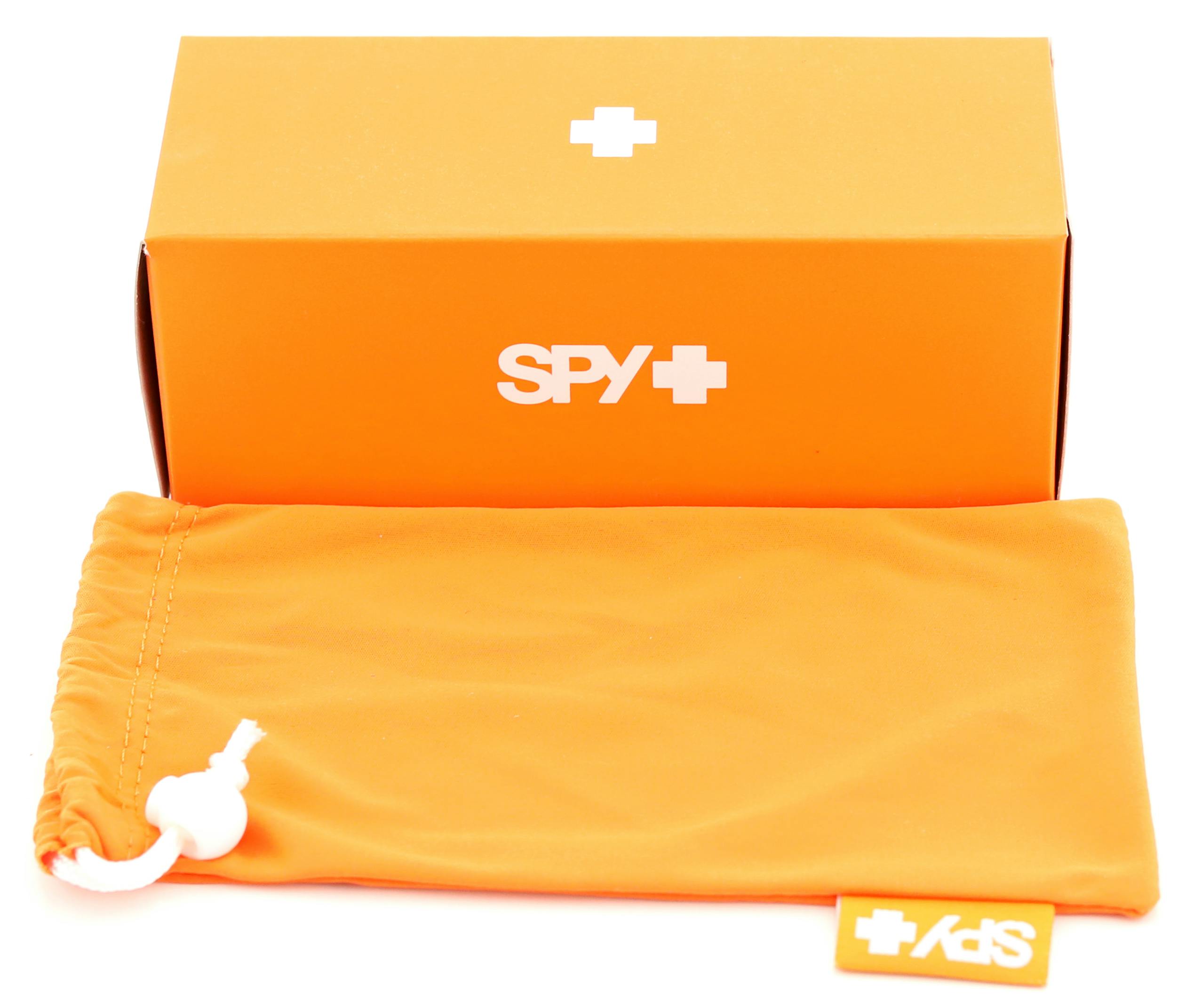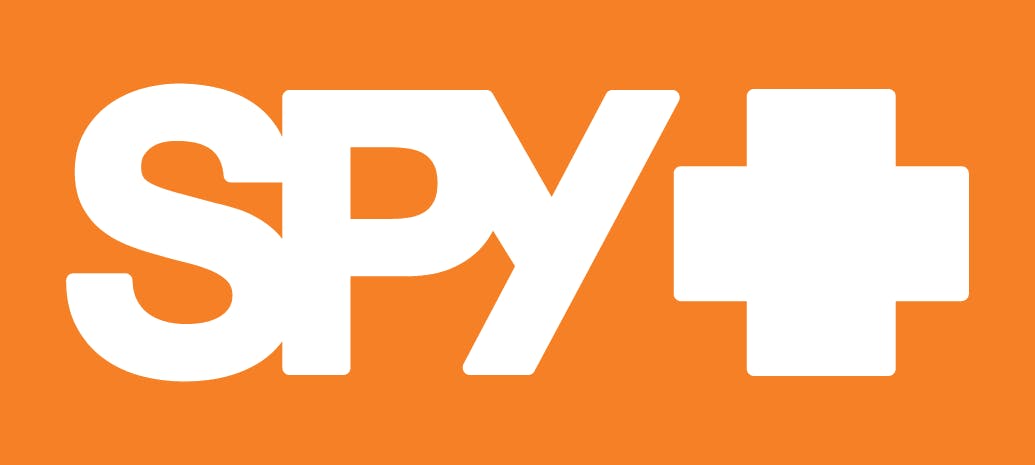 Whitewall/HD+ Grey Green with Light Blue Spectra Lenses
SIZE GUIDE
DESCRIPTION
The perfect combination of a bold design and a slimline frame. Spy Flynn sunglasses are ideal for any occasion. All Spy Optic sunglasses are fitted with Happy Lens™, a colour and contrast enhancing lense that produces the positive effects of long-wave blue light boosting the brain's production of serotonin to improve your mood.
FRAME FEATURES
SKU: FYWW17L
Frame: Plastic
Lenses: Category 3 Lenses, Mirrored Lens, Non-Polarised Lens
Shape: Shield, Square
PRODUCT INCLUDES
Microfibre bag
PERFECT FOR
Cricket/Golf, Running/Cycling
ABOUT THE BRAND
Shop a huge selection of Spy Sunglasses online at Just Sunnies Australia with Free Express Shipping* and Afterpay available. Spy Optic are known for their blue light enhancing lens technology made popular by top styles such as the Flynn, Discord and Cyrus sunglasses with polarised options. Well known in the motocross, skate and surf industries for their high-quality sunglasses, Spy Optics are designed, manufactured and then assembled by hand to suit the everyday adventurer. Spy Sunglasses' superior fit, look and unique technology set them apart from their competitors.
All Spy Optic sunglasses are now fitted with HD and HD+ lenses; high definition lens technology delivering outstanding visual clarity and colour. Spy's new HD lens eliminates distortion at all angles and increases visual clarity, enhancing optimal viewing experience while reducing eye strain and fatigue. While the new HD+ lens incorporates the former patented technology of the exclusive and much-loved Happy Lens™, with digitally mastered high definition lenses. The HD+ is a colour and contrast-enhancing lenses that produce the positive effects of long-wave blue light. Long-wave blue light boosts the brain's production of serotonin to improve your mood, increases alertness, and promotes a healthy circadian rhythm. Through enhanced colours, clarity and definition while offering protection from damaging short-wave blue light; you'll be feeling good all year round with Spy Optic.
Established in the mid-nineties, the brand is influenced by all things surf and water due to its founding location on the Southern Californian coast. They are committed to delivering innovative products that stay true to their heritage and the sports community they are ingrained in. Spy's trademark orange symbolises life itself: cold, fiery, unique and sometimes blinding. The vision of Spy Optic was orange and the single thought: 'It's not seeing different things; it's seeing the same things differently.
MANUFACTURER'S WARRANTY
Spy sunglasses have a limited lifetime warranty against manufacturers faults. Scratched lenses are not covered under warranty.
* General wear and tear is not covered under warranty
For more information about warranty click here:
LENS & FRAMES
The below lens and frame information is general details about the different types of lenses and frames available from Spy. Specific lens and frame descriptions are available on each individual product description. Eg: Gloss Black/Grey Polarised Lenses. If you have any further questions please contact our customer service team at: support@justsunnies.com.au


LENSES
Polarised: Polarised lenses act like slatted window blinds-when light hits a reflective surface it bounces and scatters, reducing contrast and clarity. The "blinds" in our Trident lenses block scattered light rays but let in the "right" light, allowing you to see clearly and fight eye fatigue.
Trident Polarised: All of Spy's polarised sunglasses feature premium injected Trident lenses. Trident lenses diffuse glare through the use of an integrated polarising filter layered within the injected lens, allowing incredible clarity even in the harshest conditions. Trident polarised lenses are of the highest quality available, and effectively eliminate more than 99% of the blinding glare. Spy's premium Trident polarised lenses will outlast and outperform a typical polarised lens every day of the week (and twice on Sunday!).  


LENS CATEGORIES
Category 0 - These lenses are classed as fashion spectacles and not sunglasses. They provide limited or no UV protection.
Category 1 - These are not classed as sunglasses. They do provide limited protection from the sun and some UV protection. 
Category 2 - Category 2 lenses provide a medium level of sun glare reduction and good UV protection.
Category 3 - Category 3 lenses provide a high level of sun glare protection and good UV protection.
Category 4 - These are special purpose lenses that must not be used while driving at any time.
Most, if not all sunglasses sold by Just Sunnies are category 2 or 3 lenses. If you have questions about the lens category of your chosen style please do not hesitate to get in touch with our customer service team via email support@justsunnies.com.au or phone (07) 55350994.


FRAMES
Propionate: Spy Optic is one of a few elite manufacturers to offer frames crafted in premium propionate. Frames constructed and fashioned in propionate have a sleek, dense finish that is modern, comfortable, and durable.
Monel alloy: Monel is an engineered alloy of Nickel, Silver and Copper that creates a lightweight, yet extremely durable frame. Monel Alloy is malleable, corrosion-resistant and hypoallergenic for well-fitting and long-wearing shades.
Grilamid: Spy uses flexible Grilamid in its Scoop® series and other sort-friendly styles. Grilamid frames are shatter
resistant, comfortable and ready to take on the world in any climate condition.