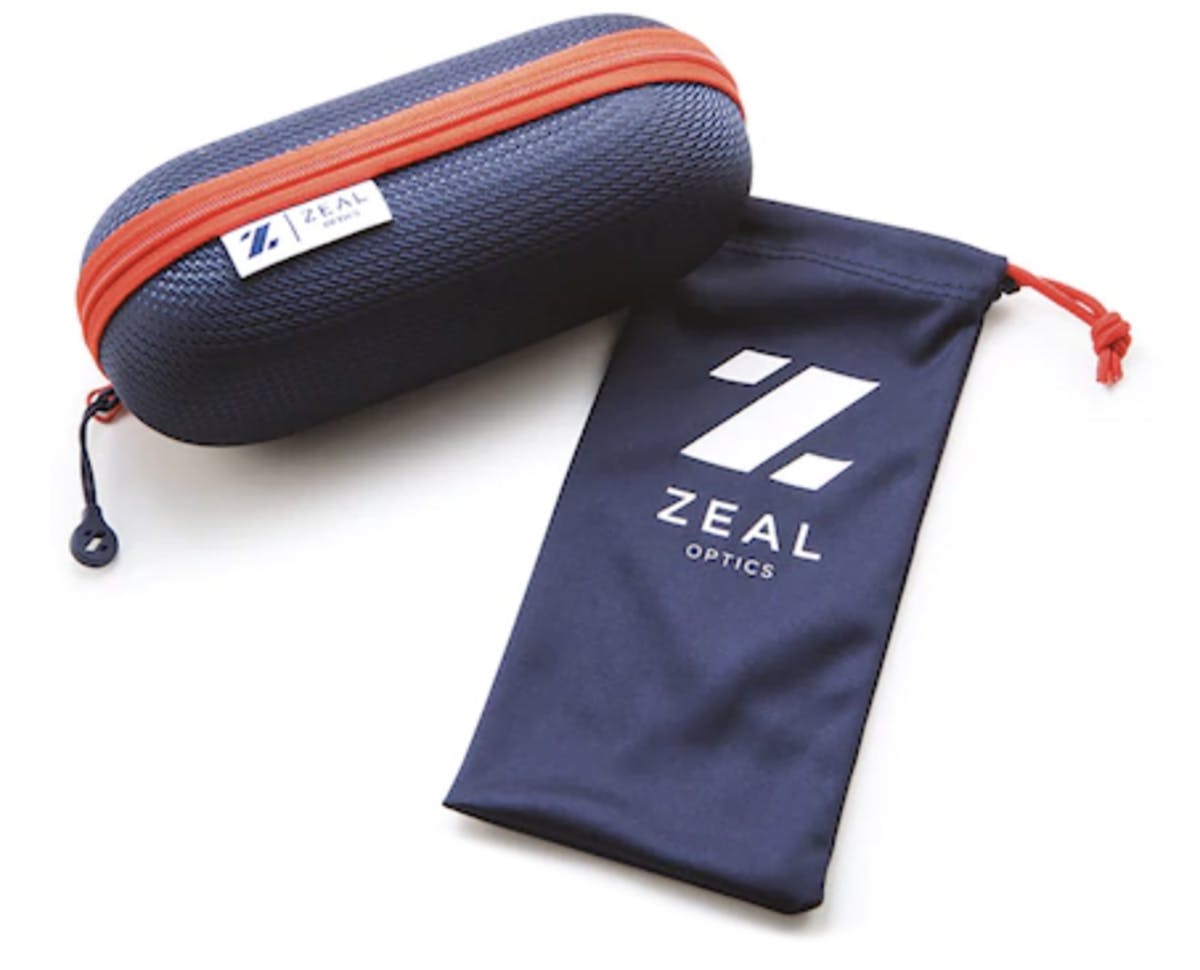 Camel/Horizon Blue Polarised Lenses
SIZE GUIDE
DESCRIPTION
The Windsor Sunglasses by Zeal Optics are a cool and classic shape that will ensure you're receiving maximum sun protection while looking your best. Combining sustainable materials with performance and lifestyle designs, Zeal Optics has created a range of fashionable eyewear for men and women who live for outdoor adventure. 
FRAME FEATURES
SKU: Z11480
Frame: Eco-friendly
Lenses: Category 3 Lenses, Polarised
Shape: Fashion Classic
PRODUCT INCLUDES
Bullet case and cleaning cloth
PERFECT FOR
Lifestyle
ABOUT THE BRAND
Shop the selection of Zeal Optics Sunglasses online at Just Sunnies Australia and enjoy Fast Delivery and Free Express Shipping*. Browse a range of optically clear, performance eyewear for men and women in a range of fashionable styles to cater to every lifestyle, complete your purchase with Afterpay or Zippay. Zeal Optics endeavour to create sunglasses of the highest quality for those who live for outdoor adventure while being ethically sustainable guided by beliefs of: Use Less, Give Back, Explore More. The collection of sustainable eyewear includes everything from comfortable wrap around shapes ready to take on any activity to fashionable styles for women that can be worn for sport or leisure. What's most impressive about Zeal Optics eyewear is the technology behind each pair of sunglasses through Zeal's signature Ellume Polarised Lenses and Z-Resin plant-based frame material. Zeal has excelled in creating stylish eyewear that loves the planet back through plant-based materials that offer clear and crisp visual clarity with comfortable, durable frames. 
Founded in 1996 in Utah, the American state known for some of the best skiing in the country, Zeal Optics was created by Michael and Wink Jackson with backgrounds in business and professional sport. The company quickly established itself as a sports performance brand, acclaimed for creating smaller framed sports eyewear for women. They have since created a huge range of styles to fit all different face shapes and sizes including award-winning snow googles. Today, Zeal are renowned for their innovate and state-of-the-art eyewear designs that go beyond stylish eyewear by creating responsibly made sunglasses that give back to the earth.
Explore more with Zeal Optics. 
MANUFACTURER'S WARRANTY
Zeal sunglasses have a 2 year warranty against manufacturers faults. 
* General wear and tear is not covered under warranty
For more information about warranty click here:
LENS & FRAMES
The below lens and frame information is general details about the different types of lenses and frames available from Zeal Optics. Specific lens and frame descriptions are available on each individual product description. Eg: Gloss Black/Grey Polarised Lenses. If you have any further questions please contact our customer service team at: support@justsunnies.com.au
LENSES
All Zeal Optic sunglasses meet the Australian and New Zealand standards. All sunglasses feature the Zeal Ellume Polarised lenses made from a plant-based material that creates and high-purity lens with clearer vision. Ellume Polarised lenses control specific wavelengths of visible light by reducing damaging high-energy blue light.
Ellume Copper Polarised Lenses- Cat 3. Enhances contrast and depth perception. See greens, reds, and blues more vividly.
Ellume Dark Grey Polarised Lenses- Cat 3. Reduces high-intensity brightness of the dun and heavy gare.
Ellume Polarised Horizon Blue Lenses- Cat 3. Blue Mirror increases the balance of saturation.
Ellume Rose Polarised Lenses - Cat 2. High transmission, high contrast with great depth perception.
LENS CATEGORIES
Category 0 - These lenses are classed as fashion spectacles and not sunglasses. They provide limited or no UV protection.
Category 1 - These are not classed as sunglasses. They do provide limited protection from the sun and some UV protection. 
Category 2 - Category 2 lenses provide a medium level of sun glare reduction and good UV protection.
Category 3 - Category 3 lenses provide a high level of sun glare protection and good UV protection.
Category 4 - These are special purpose lenses that must not be used while driving at any time.
Most, if not all sunglasses sold by Just Sunnies are category 2 or 3 lenses. If you have questions about the lens category of your chosen style please do not hesitate to get in touch with our customer service team via email support@justsunnies.com.au or phone (07) 55350994.
FRAMES
Zeal Optic Frames are made from Z-Resin which is a plant-based material derived from the castor plant. Using this material significantly reduces the amount of CO2 produced during manufacturing. Some frames also go through an injection process allowing for an extremely light frame and are called Z-Lite. Zeal frame is durable and withstands extreme cold and hot temperatures.