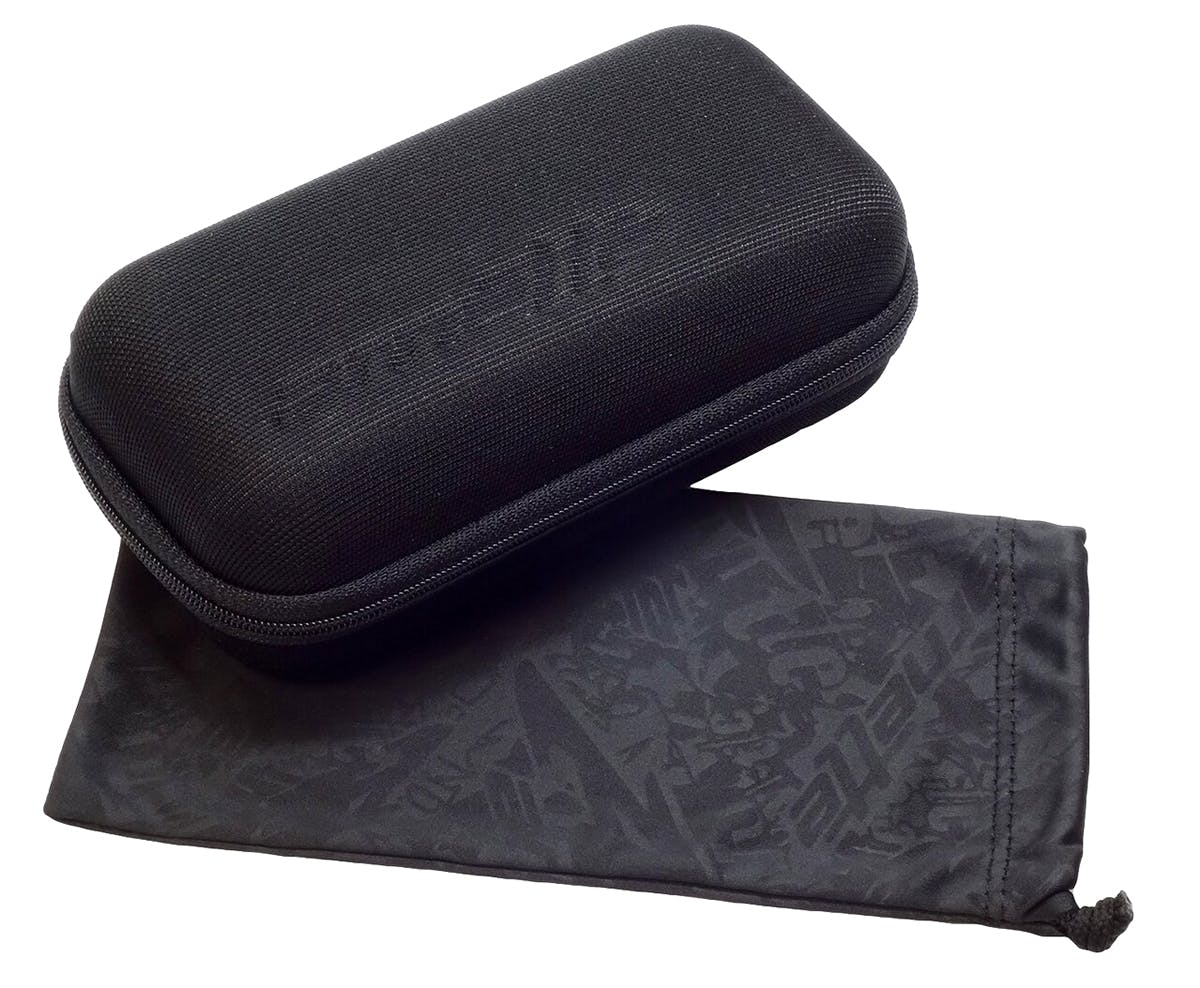 Black/Dark Green Polarised Lenses
Ships within 5 weeks
Sign up to be notified when this item arrives.
SIZE GUIDE
DESCRIPTION
The Arnette Cortex AN429 sunglasses are made for the go-getter who also likes to chill and relax. This square silhouette is a timeless look and will be sure to be your everyday go-to. The colour combination of the Black face frame and the Green temples make these a unique look and feature the Arnette brand lettering on each temple. Fitted with Dark Green Polarised lenses, sit back and relax and uninterrupted by the sun glare.
FRAME FEATURES
SKU: 429127539A57
Frame: Plastic
Lenses: Category 3 Lenses, Polarised
Shape: Square
ABOUT THE BRAND
View the largest collection of Arnette Sunglasses online at Just Sunnies Australia with Afterpay and Zippay available. Arnette's most recent collaboration with Post Malone in 2019 produced a range of fashionable sunglasses, proving Arnette to be a fashion-forward brand with origins still deeply entwined in the surf and skate industry. Dedicated to progressive design and maximum functionality, Arnette offers polarised eyewear options to increase the clarity of vision even further, making them the perfect one-stop-shop for men and women with active lifestyles. See the hype through Arnette's top wraparound and rectangular styles; the Dude AN4276 and Boxcar AN4224 sunglasses. Arnette eyewear offers the highest quality scratch and impact-resistant lenses. They're lightweight but durable and can keep up with the thrilling lifestyles of the surfers, skaters, and wakeboarders who love them.
Arnette has always stood for doing things your own way and having fun while doing it, which is why they have developed the Arnette Creative Exchange System. A.C.E.S. gives you the ability to express yourself by offering interchangeable parts on select frames so that you can customise your sunglasses to match your style. Whether you switch colours to express your mood or swap parts with your friends, A.C.E.S. was born to change the way you look at sunglasses, and how they look on you.
Created in the humble surroundings of a one-car garage in Orange County California in 1992, by Greg Arnette the famous Californian surfer, Arnette was founded on the principles of surf culture, exceptional designs and a fearless attitude.
MANUFACTURER'S WARRANTY
Arnette sunglasses have a 2-year warranty from the date of purchase against manufacturing defects.
* General wear and tear is not covered under warranty
For more information about warranty click here:
LENS & FRAMES
The below lens and frame information is general details about the different types of lenses and frames available from Arnette. Specific lens and frame descriptions are available on each individual product description. Eg: Gloss Black/Grey Polarised Lenses. If you have any further questions please contact our customer service team at: support@justsunnies.com.au


LENSES     
Arnette lenses are constructed of the highest grade, optically correct and impact-resistant polycarbonate. Arnette polarised lenses give the ultimate protection from the most distracting element of the suns glare. Polarised lenses are capable of eliminating reflected sunlight off of horizontal surfaces making this lens supreme for strong light situations. All Arnette sunglasses provide 100% protection from UVA and UVB.


LENS CATEGORIES
Category 0 - These lenses are classed as fashion spectacles and not sunglasses. They provide limited or no UV protection.
Category 1 - These are not classed as sunglasses. They do provide limited protection from the sun and some UV protection. 
Category 2 - Category 2 lenses provide a medium level of sun glare reduction and good UV protection.
Category 3 - Category 3 lenses provide a high level of sun glare protection and good UV protection.
Category 4 - These are special purpose lenses that must not be used while driving at any time.
Most, if not all sunglasses sold by Just Sunnies are category 2 or 3 lenses. If you have questions about the lens category of your chosen style please do not hesitate to get in touch with our customer service team via email support@justsunnies.com.au or phone (07) 55350994.


FRAMES    
Arnette sunglasses are made from high-quality materials. The frames are made of Grilamid, nylon or metal. The frames have rubber nose pads that keep your shades on in the water. The nose pads are made to get sticky when wet, making it harder for the water to steal your sunglasses from you. That's one reason Arnette sunglasses are so popular with surfers. 
Grimalid is a plastic polymer commonly used in the creation of sport and other impact-resistant eyewear frames. It is lightweight, resistant to stress cracking and material fatigue, and stands up well against UV exposure and extreme temperatures
Metal frames use special alloys such as nickel silver, Monel, copper/beryllium, bronze and special bronzes. Thanks to their specific characteristics, these alloys are particularly suited for the production of frames and frame components.


INTERCHANGEABLE ARMS    
Arnette Creative Exchange System (A.C.E.S.). A.C.E.S. gives you the ability to express yourself by offering interchangeable parts on select frames so that you can customize your sunglasses to match your style. Extra set of arms or plate inserts included with each pair of shades. A.C.E.S keyring tool provided to swap arms