All Categories
Style Focus: Sunglasses Seen on Hailey Bieber
Known for her effortlessly cool street style, forever muse, Hailey Bieber, has been spotted in her fair share of sunglasses. From luxurious, high-end styles to budget-friendly shades, if there's one thing for sure, Hailey is always ahead when it comes to eyewear trends. Frequently spotted in black designer shades or colourful rectangular sunglasses, we've done the hard work for you and have compiled some of Hailey's go-to styles so you can steal her look.
Saint Laurent SL 276 MICA
From LA to Paris, Hailey has been papped all over wearing the SL 276 MICA sunglasses by Saint Laurent. So much so that this popular style continues to sell out time and time again. Featuring a sweeping cat-eye shape with the lenses flattened at the bottom of the frame, the MICA provides all the coverage while maintaining a high-fashion look. It's not hard to see why Hailey is spotted in these so often; they're the perfect day-to-day pair while being trendy enough to elevate any outfit.



PERFECT MATCH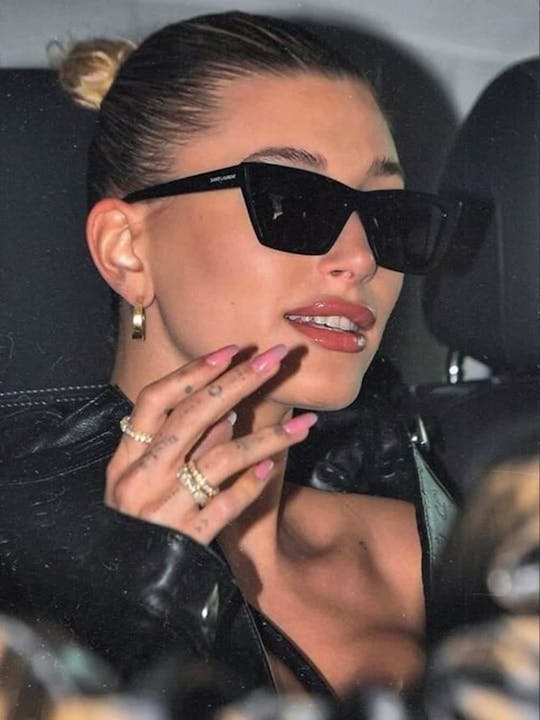 Photo by MEGA/GC Images/Getty Images

Ray-Ban Lady Burbank RB2299
A fan of the classics, Hailey wears the latest Ray-Ban style, the Lady Burbank. Ray-Ban's have long been a wardrobe staple for celebrities and influencers. It comes as no surprise that Hailey is spotted in the chic Lady Burbanks, the perfect model-off-duty style. Hailey is known for her casual and comfortable looks and this Ray-Ban cat-eye style perfectly complements her casual attire. We expect to see more of the Lady Burbank gracing our IG feeds as nothing beats a pair of little black sunglasses.



PERFECT MATCH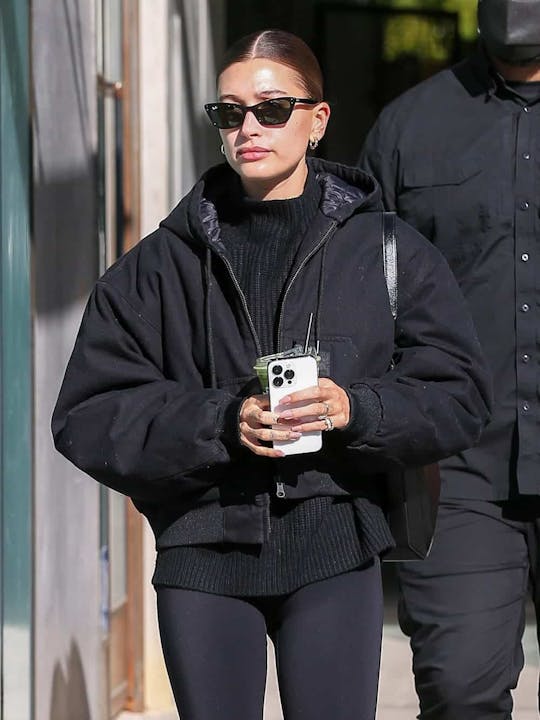 Photo by Bellocqimages/Bauer-Griffin

GUCCI 0516S
While a master of the neutral aesthetic, Hailey is known to elevate her looks through bright pops of colour in the form of shoes and accessories. Hailey wears the GUCCI 0516S sunglasses in a bold, neon yellow colourway which are the perfect statement accessory to any neutral ensemble. While the neon yellow colourway has sold out, you can steal Hailey's look with the 0516S sunglasses in the black or grey frame. The GUCCI 0516S sunglasses are the ultimate cool-girl style featuring the brand's iconic "GG" logo adorned on the temple of the slimline rectangular frame.


GET THE LOOK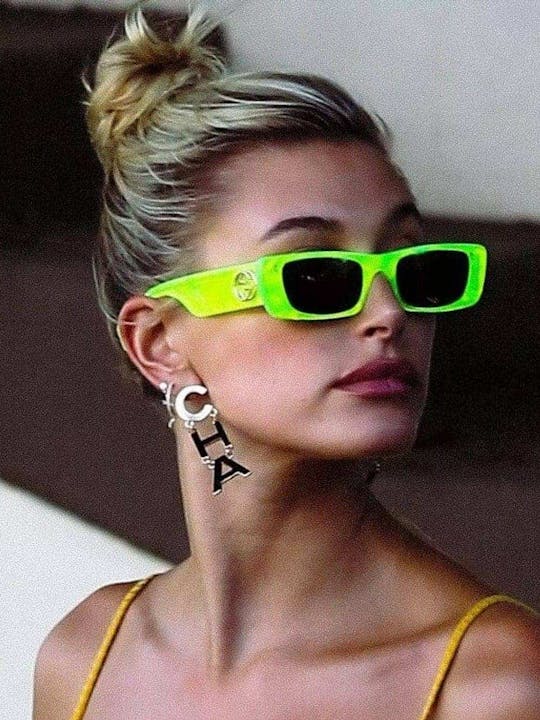 Photo by Spotern
Reality Eyewear Xray Spex
Swapping her signature black frames for lighter shades, Hailey wears the Xray Spex sunglasses by Reality Eyewear. Not only does this on-trend style tie into her lighter outfit effortlessly, but they're also at an affordable price point. Hailey isn't the only one spotted wearing these rectangular specs, this style has also been worn by Gigi Hadid and Emily Ratajkowksi, proving that the Xray Spex is the ultimate model-off-duty pair. The colourway Hailey is wearing is discontinued, however, the Xray Spex come in an array of fashion-forward colours, including tinted and polarised lenses.


GET THE LOOK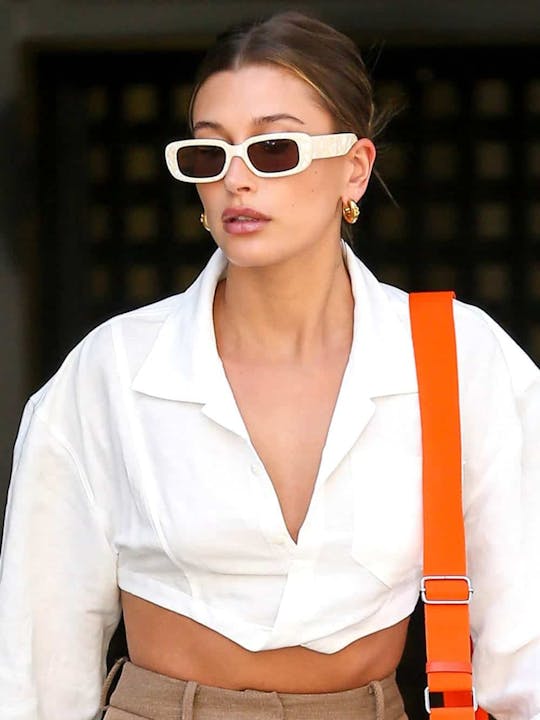 Photo by MEGA/GC Images/Getty Images

Ray-Ban Original Wayfarer RB2140
A celebrity favourite, Hailey wears the Ray-Ban Original Wayfarer sunglasses, proving you can't go wrong with the classics. The wayfarers have long been associated with understated coolness while offering the perfect amount of coverage; it's no wonder these timeless shades continue to be so in-demand. Once again opting for a pair of black shades, you can steal Hailey's look with this easy-to-wear unisex style that comes in a variety of colourways and sizes.


PERFECT MATCH



Ray-Ban Original Wayfarer RB2140
Black/Green Glass Polarised Lenses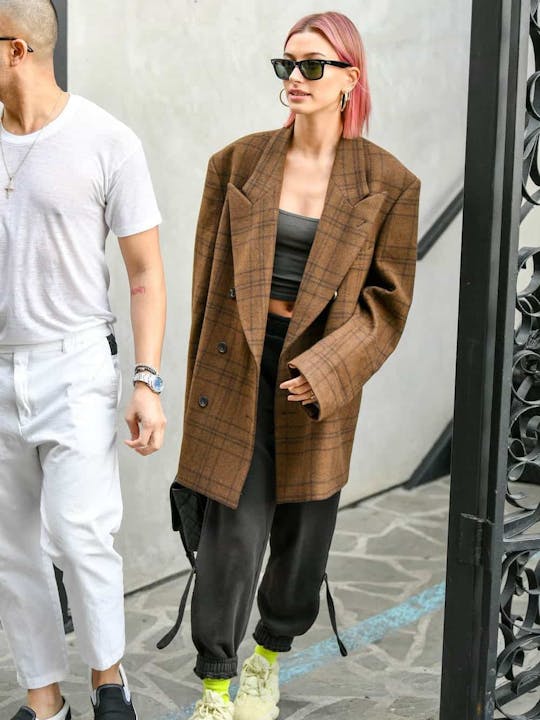 Photo by Photo by Bellocqimages/Bauer-Griffin